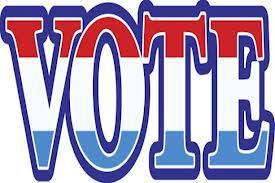 Preferred Method
It sounds simple doesn't it? The truth is that it is that simple. Your vote indicates your endorsement or rejection of the status quo and your belief in a plan for the future. That's why we have elections. On November 5th, which is less than a month from now, we get to see how a majority (OK, fine, a plurality.) of us have decided. What is important is that we don't become distracted by events that are irrelevant to the decision we have to make. And make no mistake, there are plenty of distractions.
Because it is a "local" election, many Stratford voters will yawn and find something else to do on November 5th. But that is exactly how we got stuck with a "strong" mayor and an impotent Council.
The vote on November 5th will determine what your mortgage and rent payments will be for the next four years. That's pretty important. The prevalent belief is that Harkins will win in a walk. Why? Mostly because he didn't try to blow up Town Hall like Miron did. But we are entitled to better than that. Most importantly we are entitled to hear a plan. To be fair, we have not heard a plan from any candidate to date. Rude audiences and lot's of lawn signs do not constitute a plan.
To the candidates: Don't bother telling us what you claim to have done. What voters want to know is what you will do. If you can't tell us that, you do not deserve our vote.