copyright 2021 Art of Living, PrimaMedia Inc
A clean, sanitized kitchen is much more likely to be a healthy kitchen. Given the increased priority health and wellness have enjoyed lately, that can only be a good thing. If you want to keep your kitchen safe, it's important to make sure that all your food preparation services are kept clean. That means keeping your kitchen countertops clean.
Regular Stain Removal
Pristine kitchen countertops can be beautiful to look at. Unfortunately, their appearance can be marred by unsightly stains. Depending on the kitchen countertop material, stains may take hold easily, making regular stain removal a necessity. If you notice a stain, make sure you clean it up quickly. The longer it sits, the harder it will be to remove. Make sure you research what cleaners are best for the type of countertop you have to avoid damaging it by using the wrong cleaner.
Disinfect After Cooking
There's more to keeping your countertops clean than just making them look clean. It's important to disinfect and sanitize them after cooking, especially when handling raw meat. Bacteria can double every 20 minutes on an unprotected surface like your counter. Avoid cross-contamination by disinfecting and sanitizing while preparing food as well if you intend to prepare fruits and vegetables after handling raw meat. Best practices dictate that separate knives and cutting boards should be used for produce and meats. As much as you can, try to prepare the produce first so you can avoid contaminating it.
Clean Spills Up Immediately
If you want to prevent stains, one of the best things you can do is to clean up spills immediately. Many substances get harder to clean the longer they sit. By cleaning them up immediately, you reduce the risk of them damaging your countertop. You also reduce the risk of damaging it yourself by using too much force to clean up the mess. It's also a matter of safety. Messes on countertops have a way of finding their way onto the floor, which can increase your risk of slipping and falling, and suffering a slip and fall injury. Keep your countertops and floors clean and reduce your risk by cleaning up spills immediately after they happen.
Keeping your kitchen countertops clean plays an important role in food safety. To keep them clean, take measures to remove stains, disinfect after cooking, and clean up spills immediately. Your countertops will stay in better condition for longer and your food preparation surfaces will be safer to use.
Want to spend more time creating delicious food in your kitchen? Check out our cookbooks!
get your copy of the Gourmand World Award Winner- The Basic Art of Italian cooking: Holidays and Special Occasions-2nd edition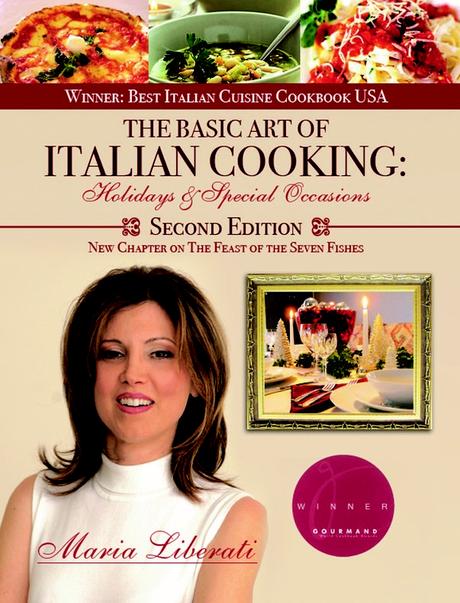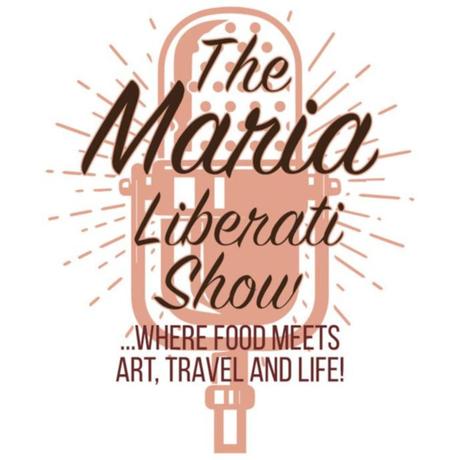 The Maria Liberati ShowGourmand World Award winning author/Celebrity Chef Maria Liberati intersects where food meets art, travel and life! Join Maria as she interviews fascinating guests in food, wine, culture, art , literature. Guests let us in to their food world and answer the question "What does food mean to you" and share the special connection food has in their life. Maria has a talent for creating common ground for people from all walks of life and many varied talents through one common denominator-food. Discover what food means to you, your life ,your history, your persona. Support this podcast: <a href="https://anchor.fm/maria-liberati/support" rel="payment">https://anchor.fm/maria-liberati/support</a>
Podcast Subscription Menu
The Flavors of Life's Chapters – Chocolate
by
maria liberati
Chocolatier Diana Amendolora joins the podcast to discuss her chocolate-making inspirations, processes and more! 
Support Diana's business – Chocolate X Diana online: About | chocolatexdiana
Enter, "The Maria Liberati Show," based on her travels, as well as her Gourmand World Award-winning book series, "The Basic Art of Italian Cooking," and "The Basic Art of…" Find out more on https://www.marialiberati.com
—–
Intro music: "A Quick Coffee" by Borrtex – available via Creative Commons Attribution-ShareAlike 3.0 https://creativecommons.org/licenses/by-sa/3.0/us/
Outro music: "First Day of Spring" by David Hilowitz – available via Creative Commons Attribution-ShareAlike 3.0 https://creativecommons.org/licenses/by-sa/3.0/us/
—
This episode is sponsored by
· Anchor: The easiest way to make a podcast. https://anchor.fm/app
—
Send in a voice message: https://anchor.fm/maria-liberati/message
Support this podcast: https://anchor.fm/maria-liberati/support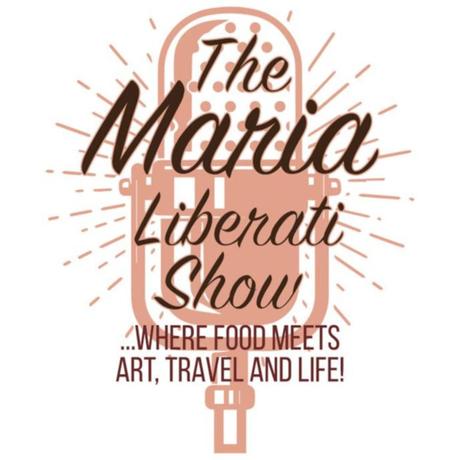 Search Episodes
The Flavors of Life's Chapters – Chocolate February 2, 2021 maria liberati Kitchen Adventures with Maria Liberati! January 27, 2021 maria liberati Orange Marmalade Torte and Winter Wellness January 20, 2021 maria liberati A Ricotta Cheesecake at Home and Chef Stories January 13, 2021 maria liberati Kitchen Organization, Seneca and a Roman Cassola January 6, 2021 maria liberati Lentils, Pomegranates and a Lucky New Year! December 30, 2020 maria liberati The Art of Christmas Dinner and Holiday Trends December 23, 2020 maria liberati Kitchen Ingredients and Holidays With Pets December 15, 2020 maria liberati Holiday Ambience and Avocado Italiano December 9, 2020 maria liberati Panettone and Christmas Spirits December 2, 2020 maria liberati
Search Results placeholder