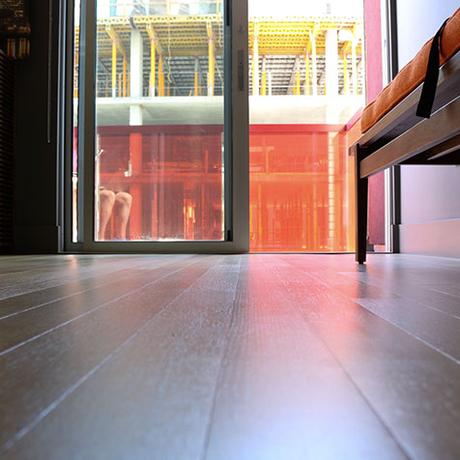 Made in three varieties-solid wood, engineered wood, and acrylic impregnated-hardwood floors are the most preferred flooring choice of most homeowners (and future homeowners). Stylish yet versatile, they come in different patterns and colors you can choose from. And they're not only good for how they look too.
A survey by the National Wood Flooring Association revealed that 92 percent of real estate brokers agree that homes with hardwood floors are snatched up quicker than homes that don't have them. This isn't much of a phenomenon.
Hardwood floors are highly durable and last for decades, especially when properly take care of. And because of modern technology, they have become easier to produce, making them more affordable and accessible to many.
They're also more hygienic and less likely to attract dirt, dust, hair, and all sorts of allergens. Hardwood floors also have better sound acoustics and can better accommodate under floor heating. They don't only look good, but they're also worth every buck you spend on them.
One of the best parts of having hardwood floors is that they're easy to clean and maintain. It doesn't take much to clean them. A gentle cleaning spray and a hardwood microfiber floor mop will do just well.
Of course, there are some dos and don'ts you need to keep in mind to maintain the shiny, smooth finish of your hardwood floors. Take a look at this infographic to learn about them and everything you need to know about making your hardwood floors last and look like brand new for decades.