You will need the following:
An Apple TV (second generation).
A micro USB cable.
A working computer

Intel based Mac running Mac OS X 10.6 or above, or
PC with Microsoft XP or later.
The latest version of iTunes.
Step 1:
Download the latest version of Seas0npass for either
Mac
or
Windows
depending on your operating system. When downloaded, unzip the '
Seas0npass.zip
' file and launch Seas0nPass.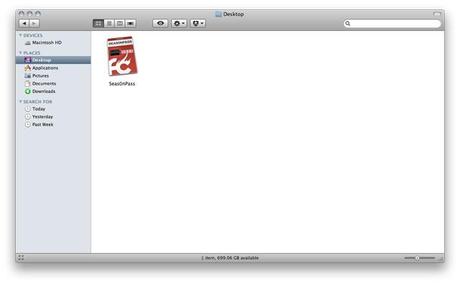 Step 2:
As mentioned above, Seas0npass is based around a restore based jailbreak and therefore requires a custom built IPSW. Select the
'Create IPSW
' option to begin the process.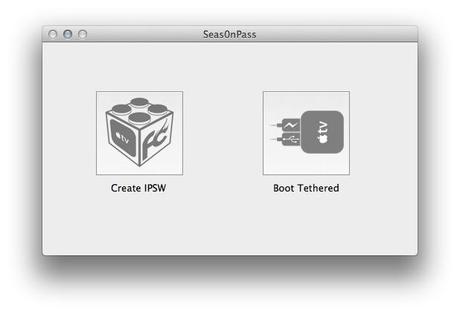 Step 3:
The latest Apple TV firmware (4.4.4) will be downloaded and Seas0nPass will use this file to create a custom jailbroken file.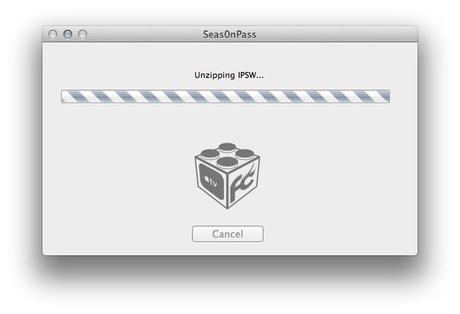 Step 4:
When prompted by the tool, connect your Apple TV device to your Mac/PC using the
Micro USB
cable. Do not have the power cable connected at this time. The light on the front of the Apple TV will begin to flash rapidly, it is now time to point the remote at the device and hold both the
MENU
and
PLAY/PAUSE
buttons for seven seconds.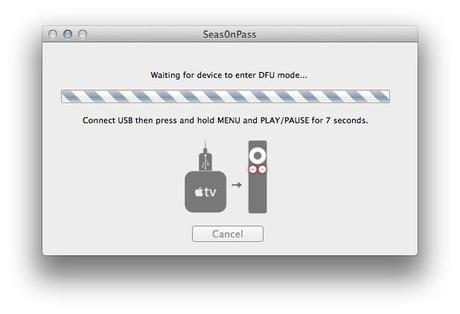 Step 5:
After the seven seconds has elapsed, release the buttons. iTunes will automatically open and begin the restore process. Don't be alarmed by the windows that you see opening on the screen.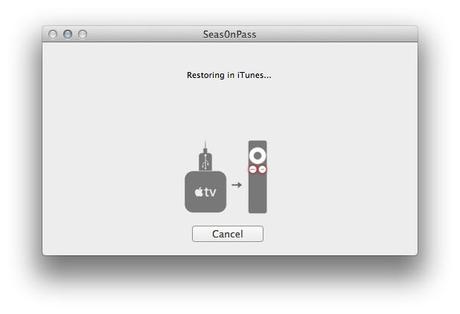 Step 6:
After the process is complete, iTunes will confirm the successful restore. Your Apple TV is now jailbroken. You can check this by connecting the device to your television and viewing the interface. In the bottom right hand corner you should see a temporary 'FC' logo which confirms a successful restore.