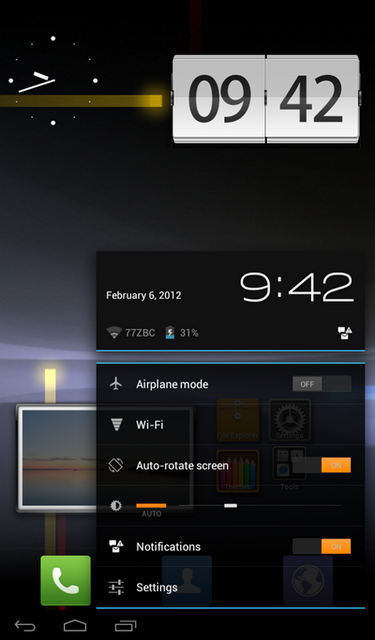 Before you start following the guide, you need to meet two conditions: #1 your must root Kindle Fire and #2 flash a custom recovery to it, you can find the guide on doing this by searching over there ---->. Besides this, you must keep in mind that flashing a new ROM like MIUI involves the deletion of all personal data on your Kindle Fire, so be sure to back it up!
Step 1: Download the latest version of MIUI for Kindle Fire based on Android 4.0.3 ICS [Official Thread].
Step 2: You must transfer this .zip file directly under /sdcard on your Kindle Fire. You can either do this on the Kindle Fire itself after downloading the ICS to it, or through a file explorer on the desktop. Works either way.
Step 3: Once transfer is complete, shut down your Kindle Fire.
Step 4: Boot into a custom recovery. ClockworkMod Recovery and TWRP are popular choices and you can choose to install whichever you like.
Step 5: Take a NANDROID backup. This may come handy later on if you have problems with MIUI and wish to revert back to current setup.
Step 6: Do a complete wipe & factory reset from the custom recovery.
Warning: This will delete all your personal data.
Step 7: Flash the ROM you transferred to your Kindle in Step 1. In CWM, you can do this from install zip from sdcard > choose zip from sdcard > [.zip file from Step 1]
Step 8: Wipe both cache and Dalvik cache.
Step 9: Reboot!