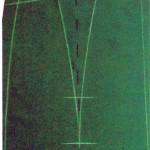 I love this idea! What a great way to hide a zipper.
Essentially, you're going to face your dart, so you can cut through the center of the dart. Then turn the facing, press and sew the zipper through the layers.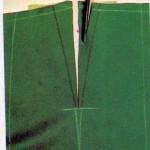 I would consider hand-picking the zipper to make the tiniest stitches visible and really hiding the zipper. Or to sew the zipper to the dart facing, then understitch the seam to favor the zipper side and have no stitch whatsoever on the dart.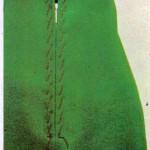 Read the whole article at SewCraftful's blog.
Let us know if you try this! We'd love to see pictures!
All images sourced from SewCraftful's website.