A dinner party is sure to bring your friends and family all together. Whether you're Italian or simply love Italian food, your company and delicious menu can come together to create lasting memories. What's more Italian than an outdoor party with beautiful weather and the companionship of your loved ones? Here are a few quick tips to make sure your outdoor Italian-themed dinner goes smoothly and happily.
The Menu
You'll want to make sure you have an assortment of appetizers, sides, and desserts for your guests, no matter how big or small your party may be. Start with a spread of starters for your guests to nibble on before the main course. Pizza, pasta, and salads are always a crowd-pleaser for dinner. Plenty of Italian recipes are vegetarian, so you can have food on hand to suit everyone. Your adult guests can enjoy wine before, during, and after their dinner or before dessert. For dessert, some tasty options include tiramisu and cannoli to suit their sweet tooth.
Decorations
Even if you've prepared to have your outdoor Italian-themed dinner on a night with nice weather, you should also have a backup plan just in case. Seating and table setting is important when hosting a party. Keep in mind that extreme weather can damage your cushions, so you might need to invest in new ones before your party. Look to canopies and tents to keep your guests sheltered in one place in case of emergency, and have a separate spot indoors where they can gather if the weather gets bad. If the night looks clear, an Italian flag and sparkling lights will set the mood for a friendly get together.
After-Dinner Activities
Although your guests may be tired after a delicious and filling meal, there are still some activities to keep the party alive. Simple card games can be played after the table is cleared. Another option is to join your family and friends together for some quick photos you can develop and deliver as a thank you note for attending your gathering. If there are children at your party, look to lawn games such as frisbee, bocci ball, and soccer for them to play while their parents catch up on chats over coffee and wine.
An Italian dinner is about food, friendship, and family. It's the perfect opportunity to practice cooking for other people and connect with people close to you. Let your imagination take you to new heights with a deluxe get together with your loved ones and make sure to have fun celebrating the heritage!
For more information on how to utilize your outdoor space, read on
here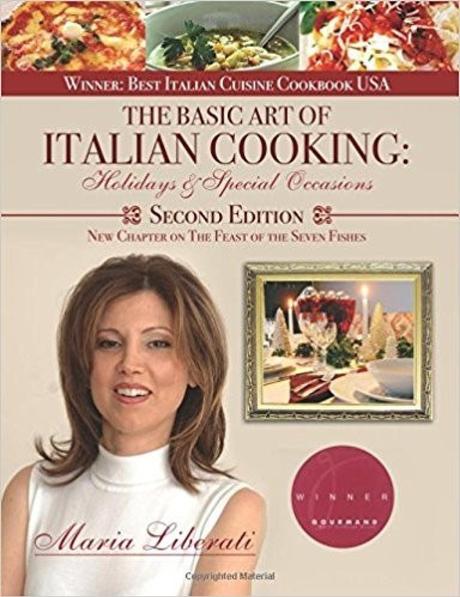 !
And for recipes for your Italian themed dinner party get a copy of the Gourmand World Award Winning book The Basic Art of Italian Cooking: Holidays and Special Occasions- second edition..it's the book that has become a tradition at many households around the world..recipes to make any day a special occasion