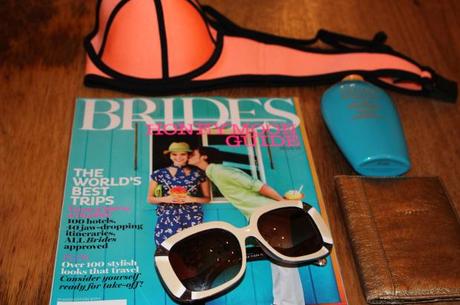 I'm a bit hit and miss when it comes to planning holidays. I have a knack for picking out the perfect hotel (see here and here for proof of my holiday planning prowess) but I'm also the Queen of losing important documents and I'm frequently fashionably late which might be OK at dinner parties but the airport staff are not as lenient. Holidaying with me is kind of a pleasure pain experience. However, even with all of my holiday planning experience, I wasn't prepared for the minefield that is planning a honeymoon. However, thanks to the team at Conde Nast with their well timed Brides Honeymoon Guide and a few handy hints from the web, here are my tips for success.
Fly with Virgin
10 hours on a budget flight to Vegas with no TV and no friends is the reason I now only fly with Virgin Atlantic. That and the fact that they give you mini fab lollies and free G & T's to take you mind of the flying part. For our honeymoon we've decided to fly to a far flung beachy location with a stop off somewhere adventure filled on the way back.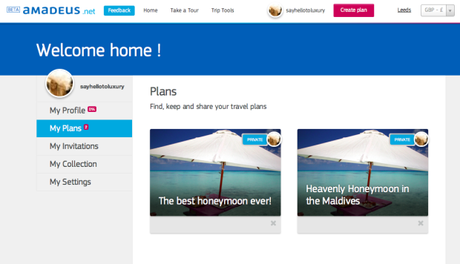 Booking multiple flights can be tricky not to mention expensive and a lot of research time can go into finding the cheapest travel path. I've already started planning my journey with Amadeus.net as it lets you plan your trip online and it tells you the cheapest day to fly which means you can spend more on those luxury travel essentials. You can create multiple plans and save flight details and even see what the weather will be like to help you get the best honeymoon tan.
Be Picky
If there is a time when you can be totally high maintenance it is when on your honeymoon. After all, if I'm going to pay thousands of pounds for a holiday and take out a bank loan for an achingly expensive Melissa Odabash bikini to wear on it, I'm going to expect the best. When I first began looking for a honeymoon hotel I had an all consuming obsession with pillow menus. However, I realised before I could fantasise about my own private butler and my own signature scent of room spray, I had a choice to make. I could choose a specialist 'honeymoon hotel' or a spectacular hotel that catered for everyone including honeymooners. Now, I have no problem with those who go down the Sandals route and pick a hotel that caters specifically for honeymooners but how are you going to get extra special treatment if everyone is on their honeymoon? Surely it's not as fun if everyone you see is on their honeymoon too? Wouldn't you be constantly assessing what the other couples were doing, eating and enjoying in case they were being altogether better at honeymooning? Just me?
Set up a Honeyfund
If like me, you find the idea of asking for money from your wedding guests tacky but you don't want to go down the traditional gift list route, no pans and expensive cookware for me please. Although I'm partial to a bit of Le Creuset, all the cookware in my kitchen is for show.  Look no further than Honeyfund. You can tailor your 'gift list' around your honeymoon destination of choice and your guests can treat you to anything from a romantic dinner for two to an exhilarating scuba diving experience. *happy face*
Are you planning a honeymoon? Let me know your tips!
Preferences Preferences Preferences Preferences Preferences Preferences Preferences Preferences Preferences § 1 2 3 4 5 6 7 8 9 0 - = Backspace Tab q w e r t y u i o p [ ] Return capslock a s d f g h j k l ; ' \ shift ` z x c v b n m , . / shift English Deutsch Español Français Italiano Português Русский alt alt Preferences