Originally posted on The Garden Smallholder: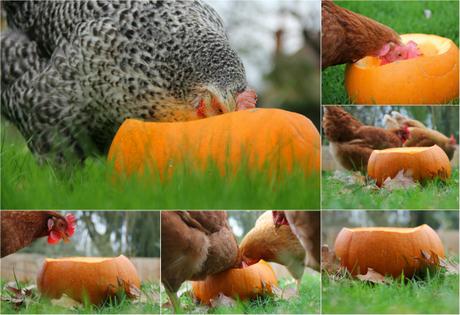 Each year I grow a couple of extra pumpkins to carve for Halloween. Instead of scooping out the insides myself, I give the chore to my chickens. But I guess it's not really a chore to them, considering how eager they are to help.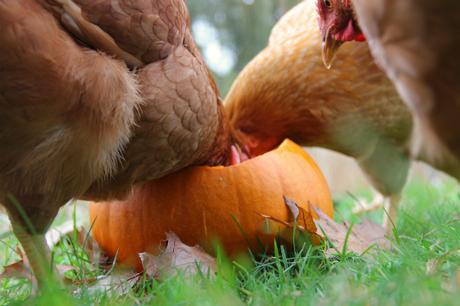 Each pumpkin is hollowed out in record timing, flesh and seeds vanish (I'm careful to remove the pumpkins soon after, otherwise they'll eat the whole thing before I get the chance to carve crazy scary faces). This saves me a bit of time and the hens get a healthy afternoon treat containing a natural wormer.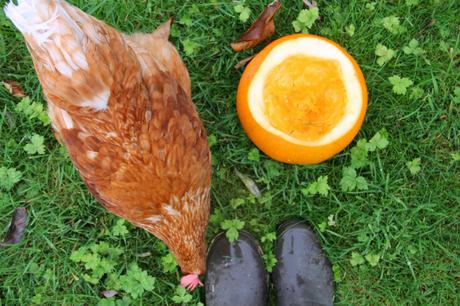 Uncooked pumpkin seeds contain Cucurbitin, an amino acid that can eliminate parasitic worms such as tapeworm and roundworm.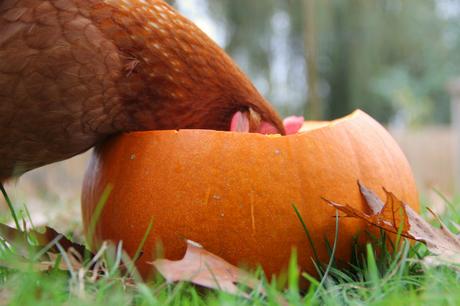 Even more reason to get your flock involved with pumpkin carving!
Happy Halloween, Blessed Samhain x
Filed under: Vegetable Garden