In 2020, the global FinTech adoption rate rose to 64%. While online payments and digital wallets were the biggest contributors to the growth, the rise of cryptocurrency and stock trading among the youth also became a driving factor for FinTech's success.
As financial firms, enterprises, and startups realize the importance of digital finance, more and more FinTech app development companies are entering the industry. The development of contactless payment solutions, digital banking, blockchain networks, and more are now a priority for such companies.
There is now a high demand for FinTech app developers who can build a fascinating and advanced digital FinTech platform. FinTech offers lower cost, greater convenience, and a faster rate of transactions than offline methods. That is why enterprises look for FinTech software developers who can build solutions to reap the economic and competitive benefits.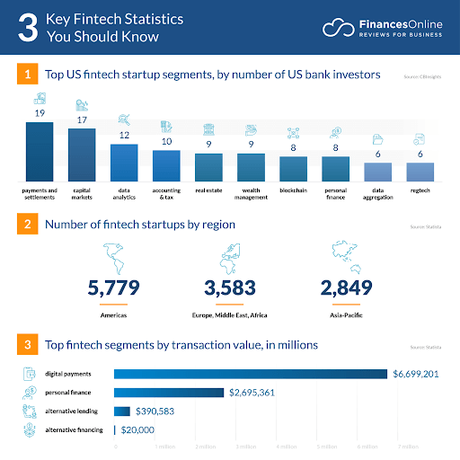 This article will highlight how to hire FinTech developers in 2021. We will focus on the different ways to hire FinTech engineers, their advantages and disadvantages, and where to find the right FinTech app developer for digital finance products.
Checkout: Top 7 FinTech Trends you should know in 2021
Three ways to Hire FinTech App Developers
As of February 2021, there were 10,605 FinTech startups in the US, which was 8,775 in 2020. As the world moves towards a more digitally-forward economy, FinTech solutions become a priority for companies. Either these startups have their own FinTech offerings, or they provide financial programmers to build digital finance products.
There are three different ways to hire FinTech app developers, India.
Outsourcing Developers

The first way to hire a developer is to connect with FinTech software companies that provide offshore developers for FinTech projects. Outsourcing is one of the best ways to hire developers as it reduces the cost of development, provides access to high-quality talent, and is a time-efficient method to get high-quality products.


Pros of Outsourcing FinTech Development

FinTech developers, India, that work at offshoring companies provide the following benefits:-

1. Low development cost as there are no costs associated with perks & benefits, compensations, and more.

2. Complete support, business analysis, and maintenance after the FinTech solutions are launched in the market.

3. Delivering products on deadline and ensuring that companies get high-quality software products.

4. Providing a large pool of talent in various technologies that companies might find hard to access on their own.

Cons of Outsourcing FinTech development

While hiring an offshore FinTech app developer has its advantages, it leads to distributed control over the development process. There might be limited flexibility as the enterprise doesn't control how the process works. Also, when the offshoring company works in different timezones, it might pose a communication challenge (BoTree works 24×7 in all timezones).
Building an in-House Team

Another way to get a high-quality FinTech platform is to hire an in-house team of developers. They operate on-site and offer different features than the outsourcing team. An in-house team is often an alternate way for several FinTech software companies who want to build digital products. Companies often post FinTech developer jobs with the view to hire in-house developers only.

Pros of in-house FinTech Developers

1. In-house FinTech programmers enable the company to get maximum control over the development process.

2. The in-house team works in the same timezone as the entire company, leading to zero cultural and communication barriers.

3. The in-house FinTech developers have a better understanding of the processes and the scope of the project.

Cons of in-house FinTech Developers

There are a few rather big disadvantages of creating an in-house team of FinTech developers. The first one is the high cost of development - even when the programmers are not deployed on the project, they need to be paid salaries, compensations, insurance, medical and more. Apart from that, the recruitment process is time-consuming and can often take a couple of months. Hiring an in-house developer may be challenging because often, the budget won't meet the skillset or the requirements of the project.
Hiring Freelancer Developers

The third way is to hire freelance FinTech programmers, although it is not generally recommended or utilized by companies. It is an extremely affordable method of hiring a FinTech software engineer who will be paid based on task completion. Companies can hire them as and when they want them and let them go. They can hire freelance FinTech engineers from different regions and explore a wide range of expertise and experience.

However, freelance FinTech development is risky. There is the off chance that the developer would share confidential information. Also, there's no one available if the company wants support & maintenance after the product is launched. That's why companies prefer to hire a FinTech app development company and outsource the process.
Read more: Why Popular FinTech Startups Use Ruby on Rails for Backend
Where to find the Right FinTech App Developers in 2021
There are different places where companies get access to the right FinTech talent. Hiring a FinTech app developer must always begin with personal recommendations and referrals from known people. If someone can recommend a good FinTech software company, that is the best way to go because it shows that they trust them.
There are several online portals where one can find a good FinTech development company. These platforms include Clutch, GoodFirms, Techreviewer, and many more. They have a list of companies that provide FinTech engineers. Enterprises can read their profile and hire developers.
A simple Google search for FinTech software development companies will also provide the best results. Enterprises can explore these solutions, look at their portfolio, and ask for an online estimation. FinTech technology companies that have been in the industry for 5+ years often appear in the top results and provide the best service and support to their clients.
Wrapping Up
Hiring the best FinTech app developers can be a challenge. There are so many factors that one needs to consider - ranging from their experience to portfolio. The best way to start is to hire an offshore development company that has the required expertise and experience to build FinTech solutions.
Contact us today for a FREE CONSULTATION.
If you are looking for a FinTech app development partner, BoTree Technologies can create dynamic FinTech solutions for you.