Who says you have to go home after the bars start to close?
Sometimes the best nights are the ones that only end when the sun comes up, and in this city there are plenty of late-night and 24-hour spots to keep you occupied all night long. After all, sleep is for the weak.
Here's your official Chicago all-nighter itinerary, from sundown to sunrise.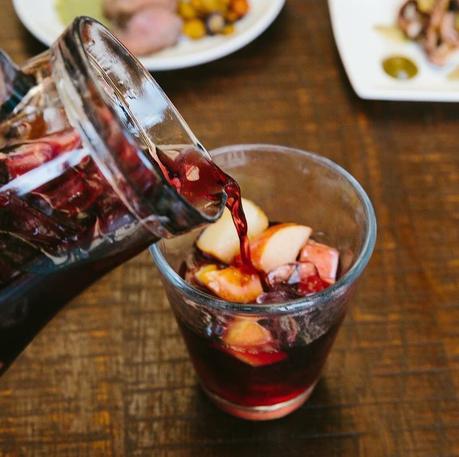 Photo Credit: Cafe Ba-Ba-Reeba! Instagram
Making it through the night ain't gonna be easy, but if there is anything that will help it's booze. Lucky for you, Cafe Ba-Ba-Reeba! serves up a mean carafe of sangria that'll start off your night juuust right. Round up your motley crew of all-night-attempters and settle into this joint's lively atmosphere and you'll be half-way to sunrise before you know it. Oh, and don't forget to fill up on paella, you're gonna need it.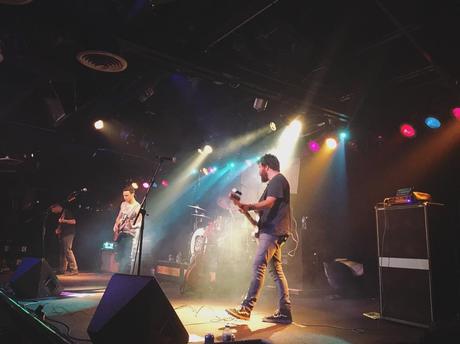 Photo Credit: Joe's On Weed Instagram
Fend off that post-dinner hangover by hitting up Joe's. Live music usually starts late at this honky-tonk-like spot, giving you plenty of time to make the trek from Lincoln Park. With great deals on beer and what's usually a pretty rowdy crowd, you're gonna have to fight the urge to stay at this late-night spot for the rest of the evening.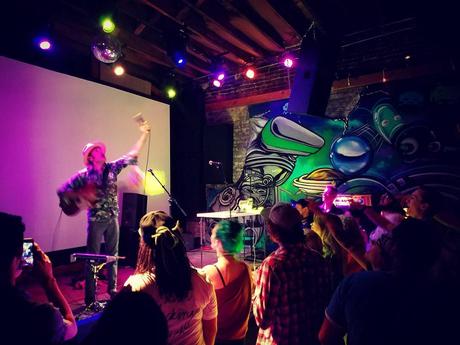 Photo Credit: Emporium Instagram
So you could, theoretically, go to an average bar on your all-nighter. But honestly, is average really worth losing a whole night of sleep? The correct answer, of course, is no. Thus the next stop on the Chicago all-nighter train is Emporium, the arcade-music venue-tap room hybrid taking over the city. This Wicker Park haunt is usually bumping into the wee hours of the morning, making it the perfect spot to stay up all night for.
Photo Credit: The Flat Iron Facebook
Still thirsty after Emporium shuts things down around 2am? Make your way down the street and around the corner to The Flat Iron, Wicker Park's premier late night watering hole. In what could be described as a slightly tamer version of Emporium itself, The Flat Iron offers pool, ski ball and plenty of booze until 4am every weekend. Drink up, kiddos, the night isn't over yet.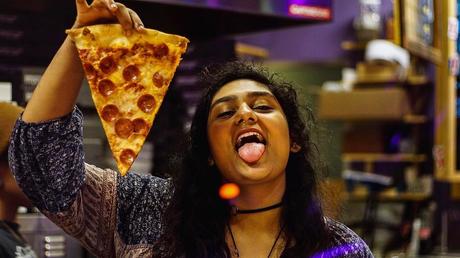 Photo Credit: Dimo's Instagram
Riddle me this: what do you do when it's 3:45am, you've been drinking for hours and you know you've gotta make it a couple more?
That's right – you get pizza.
Dimo's Pizza – who's hours are listed only as 11am 'till "late" – is literally just steps away from your last stop. And damn, is it good. Offering up delicacies like Jalapeno Bacon Pineapple or Chicken & Waffles pizza, this late-night joint is sure to satisfy whatever weird craving drunk you is having.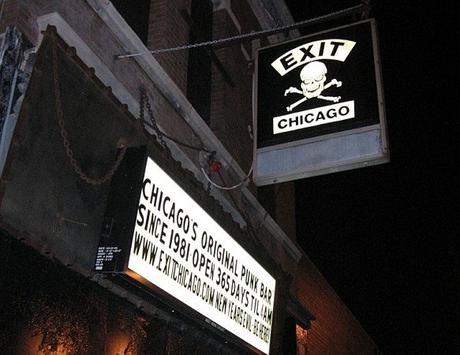 Photo Credit: EXIT Facebook
The second (third? fourth?) wave of energy brought on by that greasy slice of Dimo's will carry you all the way to Exit, Chicago's infamous punk bar. Often hosting karaoke, live music, a DJ or any number of other events, Exit is just the right amount of weird to keep you going on this up-all-night journey. Plus, it's open until 5am making this bar one of the latest late-night joints in the whole city. Grab a PBR, you'll fit right in.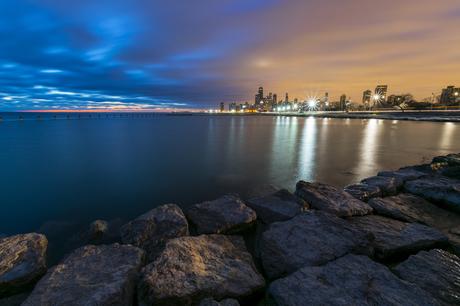 Yeah, yeah, we know – watching the sunrise is cheesy as hell. But with the long night you've had, we promise you'll love having a second to sit down. Note that North Ave Beach technically doesn't open until the sun has already risen, so time carefully and enjoy.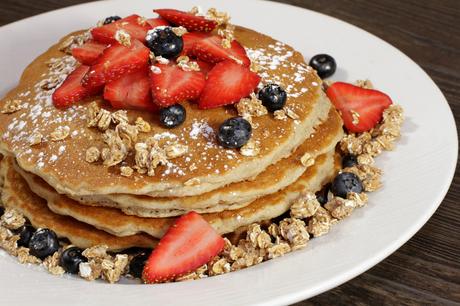 Photo Credit: Griddle 24 Instagram
For the last stop on your ultimate all-nighter journey, we suggest that you drag your hungover ass to River North and check out Griddle 24, Chicago's swankiest 24-hour breakfast spot. Fill up on coffee, pancakes or an omelet. This un-traditional traditional diner also serves up boozy milkshakes, mimosas and Bloody Mary's to cure your raging headache after last night's festivities.
Now get some shut-eye all-nighters, you've earned it.