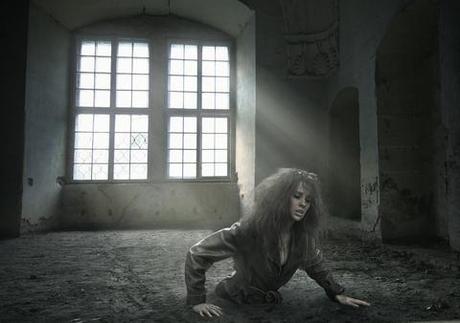 It is easy to get lost along the way; in life, in love or in your career.  This is a story of how I got lost and how I got my groove back not once but twice.  I hope it will help you find your way whether you are an expat or not. Many women from around the world I know have struggled with work life balance.  I am writing this post not only to tell my story but the stories of the women I have met along the way
I am not that kind of expat wife.
While most expat wives are escaping the heat to vacation and sip margaritas pool side, I left Doha a little earlier than normal this summer to work in the USA.  One of the ways my husband enticed me to become an expat was by painting a picture of these margarita sipping pool lounging wives.  I have yet to attain this status. (Feel like I have to type this disclaimer: I hope you know I am kidding about this visual…) While this expat wife scenario may have been true when my husband was first an expat in the 90's, there is no longer one mold of an expat wife.
And unfortunately, the picture painted has gone from the above to that of "trailing spouse", can you visualize this?  a woman walking two steps behind her husband… to many other made up terms like STARS: Spouses Travelling and Relocating Successfully.  I know the later was in an attempt to be more politically correct but it is yet another term trying to define us.
When we arrived to Qatar in 2005, my husband and I both had jobs.  On my first day on the job, the medical director was not expecting me.  She took one looked at my CV and with three repeated hand gestures using her index finger first pointing to her chest then to the door she said these exact words:  "Who hired you? You don't speak Arabic .  You are free to leave!"  I found this humorous and just smiled.  If this had happened in the beginning of my career, I may not have been smiling.  I knew there was nothing she could do as I had a contract but also knew I would have to endure whatever she threw my way.  And so my expat career began.
The second job went well for a year but after one year the volume jumped to 70, yes you read that right 70 patients per 7 ½ hour shift.  This was not practicing medicine; it was like slinging hash (a term used in the restaurant industry).  It was the Mc Donald's of medicine.  Not to mention how angry some of the men grew with the increasing wait times. The end of this job coincided (mostly) with a desire to take time off with our son.  It was a glorious year off and I enjoyed it immensely and cannot wait to share in a future post.  For the first time in my life, I was not defined by my career and was just Liam's mom!  It was wonderful.  But, I was naïve to think at the time that I didn't need an identity outside of the home.
Losing my way the first time

After one year, I was itching for balance.  We were contemplating a move back to the USA.  But, I grew nervous about my husband's field (the high rise industry) with the downturn in economy worldwide.
Because of the above fear, I started looking for jobs in Qatar, again.  I had been through the process before and knew my options were limited: low pay with long hours or split shifts (i.e. 8-12 and 4-8) which are not ideal for a working mom.  I managed to land an interview.  It was an odd interviewing for a job that was not what I was looking for but yet I was trying to convince myself that I wanted.  Funny, how we do this to ourselves?
Initially, they couldn't wait to have me start and then all fell silent… They had interviewed me for a position they didn't have approval for. Only in Qatar does this happen or so it seemed.  Fortunately, I proceeded with the job offer in Seattle where I was able to resume my former practice.
It was the combination of not finding a job, and then being put on hold that made me question my worth within my career.  Not finding a job week after week wears on the ego.  So despite that I didn't care about being defined by a job or about losing my identity the prior year, it really did matter to me. I would like to think I was above that it doesn't matter but, I am not.
Being in practice for just a few days made me re-realize my career worth, and what I had to offer.  It was a slice of heaven.  But as many of you know, we couldn't coordinate two jobs on one continent so after 8 months, I left to reunite the family.
Losing my way the second time

Upon returning to Qatar, I was bound and determined to do my own thing.  The "thing" was what I was yet to find and what I had been brainstorming about for 3 years. I wanted to take what I did best and bottle it so to speak; or at least make it virtual.   And just like that, the idea for this website was born.
I launched it after several months of hard work. And then pretty quickly afterward, I got involved in a charitable trip to Ethiopia. All the while being part of the core team which help to found Qatar Professional Women's Network (QPWN) that is now wildly popular for networking with over 1500 members.  The vision for QPWN was that of the fabulous Christina Zini(You can find her bio within this article) During the year, I also authored two stories for charitable works one of which has gone to publication.  I should have been happy by all these achievements.
It was the anti-climax that followed afterward that was difficult to reconcile with.  I remember graduating from residency and starting practice and thinking: "What comes next?"  It was really absurd to think this way after all that training.
By 2011, I found myself maxed out doing lots of "FREE" things for everyone else while neglecting myself.  I cut back immensely and unfortunately by saying "No", cost myself one business relationship.   At the start of the year, I found myself once again itching to incorporate clinical time into my life.  I took a consulting job that unfortunately was a dead-end.  It was disheartening.  I started to question myself again.
With no suitable clinical work in Qatar, I jumped to plan B.  Perhaps I could work in the USA during the summers as my friend who is a Canadian dentist does.  She is a full time mom during the school year who only works summers while back in Canada.  Now that was a novel idea!  I was envious as her husband was a university professor and watched the kids during the summer. It is incredibly difficult to find temporary work let alone temporary child care.  3-4 months went by and there simply was no work in my hometown.
I then went to plan C: expanding my search to all the states I held licenses in (CA, WA and OH) along with any government positions which require any state license.  I had 5 different recruitment companies looking for jobs for me.  I almost cursed as one of the 5 asked me to write a statement explaining what I had been doing during the past year "off".   You can read Kirsty Rice's post on what fellow blogger moms do all day!  I could feel my confidence return  as I defiantly refused to do so. "I am not explaining myself, I wanted to shout!"
In the nick of time, a job in the USA finally came through at the same time I negotiated and signed a contract to work in Qatar for the fall.  What are the chances; two jobs at once.   It wasn't until I was at work at this temporary position that I realized how much of a downward spiral I was in.  Once again with only a few days back in the office, I found my groove again.  It was helpful to be surrounded by an a truly compassionate group of colleagues which made it all that much more enjoyable.
Things I did right but which were not enough
I thought I had done it all right.  I surrounded myself with like minded people like my friends in QPWN.  I kept up with my CME. I read my "pick me up" emails.  If you don't know what this is, then you should!  My good friend Christina Zini wrote me my first one. I printed it and it is in my wallet.  She saves all the positive letters she gets in a file and then reads them on down days!  She wrote me the email as she could see that I was somewhere in the spiral.  Now that is a great friend.
I generated enough of a following within my blog to have been offered several writing positions with local magazines (I have only been able to sneak in one of these positions) and acquired my first sponsor.  Wasn't this enough? Sadly, if you cannot do what you want to be doing as well; the answer is: "It is not enough".
I laughed with a good girlfriend last week about the struggle it all was and she is not even an expat.  Her words were"Not too long ago, I was making 6 figures and now I am filing!"  Not that there is anything wrong with filing, it is just that she cannot do what she wants to at the moment as she cannot find the balance she needs between career and children.
I reflected on the other expat wives I knew who were "trailing".  There seemed to be no rhyme or reason as to when they found work.  I have met some women who have been in the country just a short time who found a job almost on arrival while others who are more than qualified had to wait months even years to find a job.  And then some women have taken jobs just to pass the time  in fields that are not their own.
I met another expat wife who declined coming to our QPWN events as she "no longer had a career".  She had not worked for 7 years as she had taken time off for her children. There was no amount of convincing that could get her to come.  She had been out of the game so long, she no longer felt her worth. And for this, I was very sorry.
Tips for not losing your "groove"
Join the groups.   Most expat communities have business networks; network, network and network some more.  An excellent source for those of you stateside is www.meetup.com I wish we had that in Qatar.  It is a great way to find a mastermind group in any field.
Surround yourself with positive.  Discard the naysayers.  It is even more damaging as an expat where your social network has changed and you don't have close friends and family
Save the complimentary emails. Read them once, twice and three times. Write them for your good friend as a gift to them.  I can't think of a better present.
Create your own opportunities.  Many jobs are amenable to being virtual.  Get hired for a job in your home country and do it virtually.
Consider only working back in your home country during the summers.  This is my favorite as it is the best of both worlds.  Although Dr. Karen Seibert would disagree as I would not be caring for my patients nor would I be paying back my debt to the government despite the numerous sacrifices I have made.
When all else fails read this post and know you are not alone, many many other spouses have been made to feel this way.  It is not you it is the situation at hand.
Discussion
Have you lost your groove after being on a career break? What helped you get it back?  And or how do you find work/life balance?