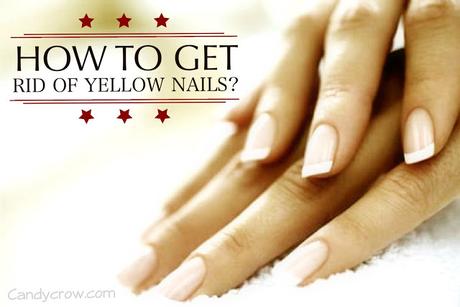 Main culprit that cause yellow nails is nail polish, especially the pigments in the dark color nail polish leave yellow stains on your nails. Here is an easy way to get rid of yellow nails at home using lemon and baking soda. Both the ingredients are well known for its bleaching property.
Thing Required:
Baking soda: 1Tbsp
Lemon: 1 Tsp
Nail Brush
How to get rid of yellow nails?
1. Mix baking soda and lemon juice together in a plastic bowl.2. Apply the mixture on your nails with a nail brush or soft tooth brush and leave it for 5 minutes.3. Rinse it off with warm water.4. Repeat this process every two weeks.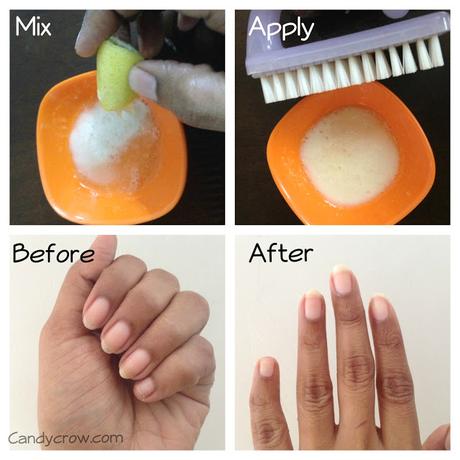 Tips:

* Mild stains can be removed by brushing your nails with whitening nail polish.
* 
To avoid the yellow nails in the future always apply a base coat before applying nail polish esp dark colours.