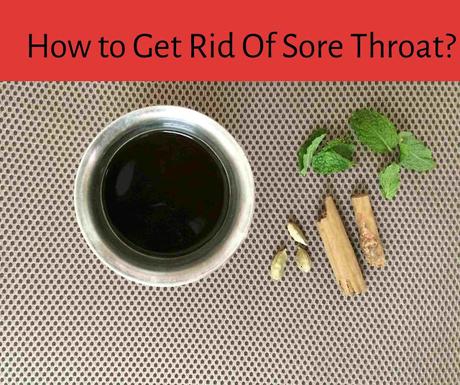 Sore throat is a painful, dry feeling of the throat. It is caused by bacterial infection, and even heavy air pollution can trigger a sore throat. It hurts a lot when you swallow the food and talk. It is mainly triggered by the eating cool drinks and ice cream contaminated by bacteria Streptococcus. At times sore throat is accompanied with high fever if it happens so get in touch with the doctor. This is a fool-proof home remedy which I have been using for past 2 years to treat sore throat. It works the best when it is taken at the first symptom of the sore throat.
We use 5 ingredients in this sore throat home remedy, they are- Cinnamon stick, Fennel seeds, Mint leaves, Ginger and Cardamom.
Cinnamon
is a spice which is widely used in Indian cooking. It has anti-microbial and anti-flatulent properties. It is also used to treat gum related problems.
Fennel seeds
help in soothing sore muscles. It is anti-inflammatory, antioxidant and antispasmodic. It also aids in digestion after a heavy meal.
Various studies have proven the potency of ginger against bacteria
. Extracts of ginger
help to treat cold, and digestion problems. My grandmother used to say that the ginger helps in weight loss and increasing the metabolic rate.
Mint leaves
help in getting rid of phlegm. Menthol in the mint leaves helps in soothing sore throat and cough.
Cardamon
tea has been used for ages to treat cold and flu. This aromatic spice helps in detoxification, bloating and nausea.
How to Get Rid Of Sore Throat Instantly?

Ingredients Required:
Ginger: 100gm grated
Cinnamon: 1 stick
Fennel Seeds: 1tsp
Cardamon: 5
Mint leaves: 5
Water: 4 cups
Method:
1. In a pan take four cups of water and add the ingredients mentioned above. Keep the heat in simmer and boil the ingredients until the liquid reduces to 2 cups.
2. Drink one cup of the extract in the morning after food and the other at night.
3. Repeat it for 3 days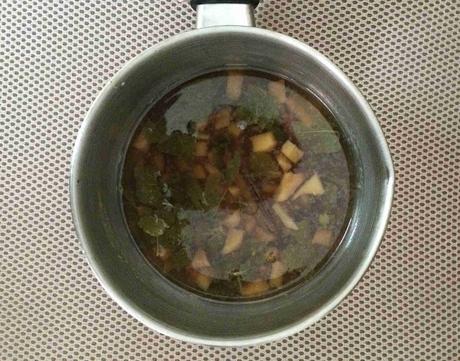 Tips:
* You will feel better after within a day of starting this remedy.
* To aid in quick recovery, drink hot water throughout the day.
* Do not have this extract on an empty stomach.
* Do salt water gargle as soon as you wake up to soothe the throat, it could be repeated before bedtime too.