After Seeing Paytm, Airtel, Kotak & Other Companies Launching Virtual Debit Card For Doing Online Payments,
Mobikwik
Has Finally Launched Its
Visa Exclusive Prepaid Card
With The Partnership Of IDFC Bank. Now You Can Very Easily Activate Your
Mobikwik Visa Virtual Card
Within Seconds & Enjoy Its Uses And Offers.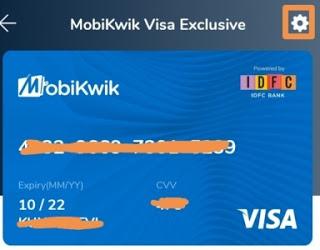 There is Not Such Any Physical Mobikwik Visa Card Available As Mobikwik is Currently Not Providing This Service. It's  Very Easy To Create Mobikwik Virtual Card As It Is A Automatic Process, You Just Need To Provide Some Information & That's It.
Note That This Card Can Be Used To Do All Types Of Online Transactions(Internet Use Only). You Must Have Mobikwik App Installed On Your Phone To Avail This Prepaid Card. And Currently, Mobikwik Is Not Providing Any Visa Card Offers To Its Customers.
How To Get Mobikwik Visa Exclusive Prepaid Card
Download & Install Mobikwik App On Your Phone.
Now Sign Up Or Sign In To Your Mobikwik Account.
Go To Wallet, Click On Get Your Virtual Card Now Under Mobikwik Visa Exclusive Option.
Enter Your Full Name, Accept The Terms & Conditions & Tap On Continue.
Now Set Your 6-Digit Security PIN To Access Your Card From The Mobikwik App Anytime.
That's It, You have Now Successfully Generated Your Mobikwik Visa Virtual Card.
To Access Your Card, Click On The 3 Vertical Lines & Click On Mobikwik Visa Exclusive Option & Enter Your PIN.
You Can Now See Your Card Details Like Card Number, Expiry Date & CVV Number.
How To Block Your Mobikwik Visa Virtual Debit Card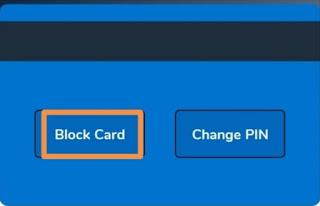 To Block Your Card, You Need First To Get Access To Your Card.
Click On The Small Setting Icon Available On The Top Right Side Of The Card.
Now Click On Block Card & Select Any Of the Reasons Listed.
Finally, Click On Continue.
Done.
How To Reset Your Forget 6- Digit PIN Of Your Prepaid Card
Go To Mobikwik Visa Exclusive  & Click On Forget Security PIN.
Enter The Last 5 Digit Your Aadhar Card & Click On Continue.
Now Set Your New PIN To Acces Your Card Again.
Mobikwik Visa Exclusive Card Charges
Mobikwik Will Charge A Service Fee Of GST Plus 2.5% At Certain Merchants Only And Rest It's Completely Free. You Have to Maintain Your Mobikwik Wallet In Order To Do Transactions Using Your Prepaid Card.
Similar Post:
How To Get Mobikwik Instant Loan Of Rs 60000 In 3 Minutes
Mobikwik Refer N Earn Rs 100 Per Invitation