how to get hitched (Anne Hathaway's style)
What else to expect from whimsical Anne "musing" [read acting as muse] for Valentino other than getting married in an ethereal ivory silk point d'esprit tulle  designed, created, ideated by the Emperor himself with the bride actively involved.
The wholesome prettiness was conceived in the Atelier in Rome by the same seamstresses that have been working for la Maison forever.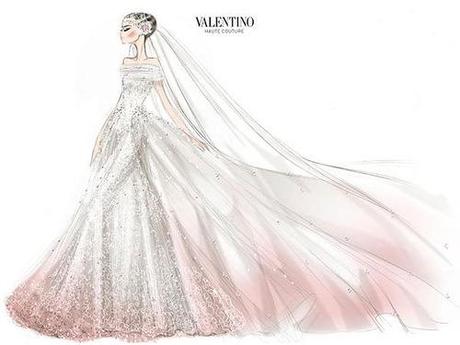 Now, since everything was all-a-bride-dreams-of inspired, the setting of the ceremony, the ideal husband, the casual chic romantic countryside and a flawless wedding gown designed by a master in command in the world of fashion (not found though the racks in Miracle Mile, Coral Gables, for God sake), detractors couldn't shut up and had to find a nun in a stripper club: what's with the headpiece? 
Girl, 
'1920's inspired lace flower beaded with crystals', is it enough or you've gotta be bitter just because you are not engaged?
And then, excusez moi, but what can you get out of a grainy picture shot at a distance by a desperate paparazzo, to begin with?
You must be insane to insinuate some wardrobe malfunction made by Valentino. 
And here she was stunning (and glowing, since she was getting married in a week).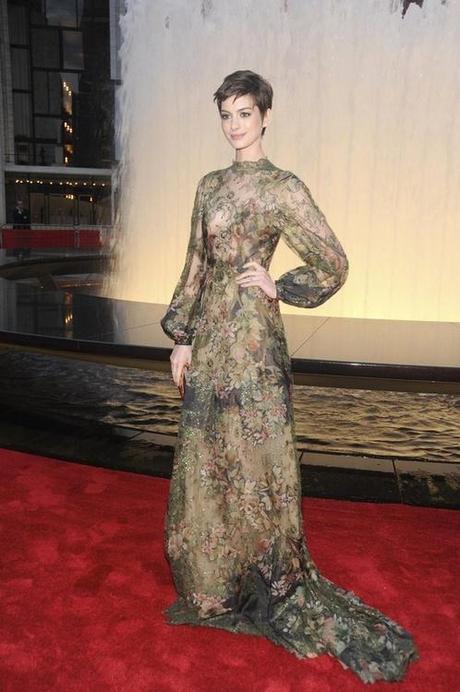 — 1 hour ago with 1 note
#

Anne Hathaway
#

Valentino
#

PFW
#

wedding