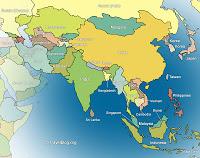 If you want to get a Chinese Z visa to work in China legally there are a couple things you can do: get your visa in Korea, send it home, go to a different country.
 
1. GETTING YOUR VISA IN KOREA
The rules change all the time. In 2012, they changed at least 3 times. Here's the info if you want to get your visa in Korea.
Got more than 6 months on your ARC?
Basically, if you have more than 6 months left on your ARC you can go to any travel agency and they can get you a X (working) visa. Note: you cannot go directly to the Chinese embassy in Korea, you have to go through a travel agency.
Got less than 6 months left on your ARC?
If you have less than 6 months on your visa it's a little more difficult. Most agencies will tell you that it's impossible. That's not true. CTS (Chinese Travel Services, the official Chinese government travel agency) can help you get a visa.

2. SENDING YOUR PASSPORT HOME
You could always try sending your passport home. There's more info on Dave's. More likely than not you will need to hire an official agent recommended by the embassy to help you.


3. HONG KONG AND THAILAND

Many people have been able to get their Z visas from HK or Thailand. Officially, if you email them or check their websites, they will say you need to be a resident in order to get a Z visa. However, if you get the medical check done it that country, you should be able to get the visa there. Forever Bright Trading Company (FBT) has been recommended time and time again As I mentioned before, rules change often. Check the Z visa post and the medical post.
4. GET YOUR VISA IN CHINA
It's been said that you can get a Chinese L, F, or Z visa in China. Here's a blog post about it. It's from 2009 and the company's website no longer exists, however, this is China and all things are possible.