Many women struggle with the idea of wearing clothing styles that show off their waistline. This is understandable, especially if a woman has given birth to a few children. However, hiding the waist in larger blouses might add pounds to your figure. Instead, it could be more flattering to take advantage of a waist clincher and try styles of clothing that will actually flatter your waistline. In doing so, you might shed pounds visually, without any dieting efforts. Amazing! Try these suggestions today for a slimmer version of you today.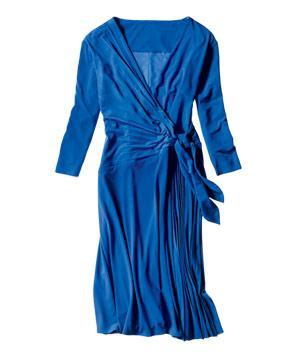 Wear a Wide Belt
Belts are a great way to tighten the waist area when they are used correctly. The most flattering belt is larger and wider. It will provide your waist with definition instantly. Wider belts work like corsets, and they add structure to your upper body. When you wear them, make sure they are not too tight. Otherwise, you will feel very uncomfortable. Also, if they are too tight, excess skin on your body might get pinched if the belt is too small.
Choose Eye Flattering Pieces
When you are trying to flatter your waistline, it is important to choose pieces that have the right effect. For example, a person with a short waist will need extra length on their body. They should take advantage of garments where the waistline hits right below the bust. Also, deep V-neck dresses are great options because the draw the eyes upward. This elongates the waist and makes you look more beautiful.
If you have a long waist, then high-waisted skirts are likely to be your best friend. They will raise your waistline and make your legs look longer. These skirts also hit at the narrowest part of your waist, making it look slim. When you are searching for a skirt to wear, the simpler the better. Also, on top wear something basic so that your waistline is the focus.
Look for Wrap Dresses
Arguably the most universally flattering style of dress for any body type is the wrap dress. This type of dress even looks great on women with problems in the stomach area. The dress will accentuate your positive assets and hide the ones that you are not so thrilled with. There are plenty of different styles of this dress. You can find casual and dressy options, making it a go-to option for your wardrobe.
Don't Forget Shape Wear
For the most flattering waistline, shapewear is a must. It will smooth out all of the problem areas on your body and make your clothes look better. These types of undergarments are worn on the red carpet and TV to ensure that celebrities look their best. If you want to look amazing where you go, then shape wear will help you do that. It is especially beneficial when it comes to the problem area of the waist. This is one of the hardest areas to tone. In addition, many people struggle to loose weight in that area of their body.
When your waistline looks great, you will feel more confident. A waistline means that you have a decent figure that you are proud to show off. With these tips, that is possible regardless of your size.