Confidence in the gym isn't something everyone gets straight away. The gym domain can be a bit of a terrifying place for first-timers, and it can often feel overwhelming or an invasion of privacy in some respects. Here is how to feel confident in the gym so that you can take advantage of all the benefits it can bring to you.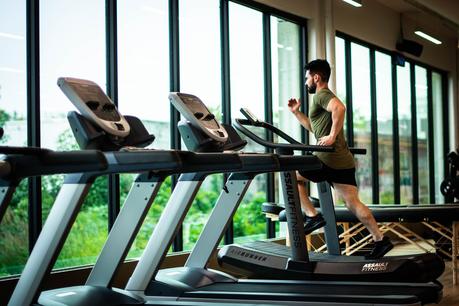 Wear The Right Sports Gear
The right sports gear is an essential part of feeling good in the gym. Think about what you've currently got in the way of fitness gear in your wardrobe. For most people who've never been to the gym or don't do much working out, you might not even have any proper fitness wear. It could be a collection of joggers and loose clothing. And although that feels comfortable, it's not going to necessarily help you feel confident in yourself. Find outfits that help hug your body in the right way and make you feel good. Something from godashsports.com, for example, is a good place to start when you're shopping around.
Don't Be Afraid To Ask For Help
When you're trying to navigate your way around the gym, there's a lot of equipment that you'll likely be unfamiliar with. It's important that you're not afraid to ask anyone in the gym about certain equipment because sometimes attempting to use a machine that you're not aware of can be dangerous. If you're wondering who to ask, it's a good idea to seek out one of the personal trainers that will be lurking around the gym for help. They might do a sales pitch to be your trainer, but it's worth it to know how the equipment works.
Have A Routine Ready Before You Go
Going to the gym and simply making it up as you go along is a little counter-productive. It's worth it to plan ahead after you've been going for a couple of weeks and that way you can feel  more confident in what you're doing. You appear more experienced too if you're confidently going from machine to machine. You might also want to break it down by body parts. So one day you could do chest and back, and on another day, you do legs.
Get A Personal Trainer
As mentioned previously, personal trainers will be at your local gym, actively trying to assign clients and it's up to you whether you take up their offer of a consultation or not. A personal trainer is really useful to have if you're someone who wants to hit certain goals, get motivated more or to build their confidence in the gym. There's nothing like being in the presence of someone who knows exactly what they're doing and is accustomed to the gym environment.
Feeling confident in the gym is something that you'll figure out because it's sometimes a case of finding what works for you and makes you feel most comfortable. Use these tips to help with that and enjoy getting fit!
•What makes you feel confident in the gym?
Thank you for reading!