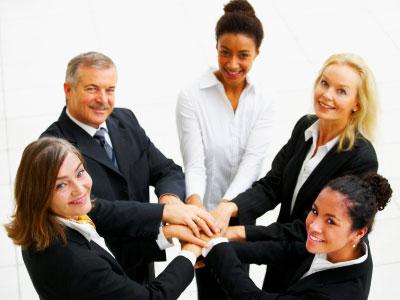 Under what conditions does a team mission statement deliver what is required?
If you have been given a team leader assignment then you may be wondering about this question! In this article I will present 3 guidelines for executing effective team mission statements.
1- TEAMS CHANGE — MISSIONS COMPLETE
Team dynamics is a whole subject onto itself and not the primary purpose of this article. However, experienced team leaders understand that how a team bonds together over time is more than just psychological. It also depends on the team leader clearly communicating what the team's proclaimed mission is on a regular basis.
This can be done in formal and informal meetings, task debriefs and by simply "walking the talk". Some team members may be still overcoming reservations and shyness about their involvement. Others may have shifted to a competitive stance. And a few may have transcended that and truly moved into a cooperative mode of behavior.
As team leader you are in a challenging position because your must learn to subtly balance your need to have all team members fully aware of and committed to a particular team mission statement, with the reality that the individual members will be at various levels of awareness and acceptance of what is required of them – both individually and as a functioning group.
2- INCLUSION
Members of a team bring various skills and attitudes to it. A very important function of the team leader is therefore to help all understand that their contribution is valued and expected – this is where your leadership role adds value.
In a team where all members are able to meet regularly in the same place at the same time this is something that develops over time. Loyalty, teamwork, respect and commitment to delivering on the team mission statement will germinate and bloom, especially given compassionate leadership.
A virtual team presents additional challenges in that team members may never have met before. If at all possible arrange for an off site where they can be together for several days to go through the goals, plans and strategies necessary to deliver on the team mission statement. And time for some socializing too!
3- PERSONALIZE THE TEAM MISSION STATEMENT
Sometimes the mission statement is a fait-accompli and you have little room to amend or customize it to your specific team's mix of skills.
This is a great opportunity for the individual team members to identify the key roles and goals they will need to own in order for the team mission statement to be successful.
Although your guidance will still be necessary to make sure that people stay focussed on what is relevant to the team mission, it can be inspiring and liberating for individuals to own 'their' part. Encourage that attitude!


Author: Mark McClureArticle Source: EzineArticles.com
© 2012, ©Active Consultants 2011. All rights reserved. Copying in part or in entirety only permitted by written consent
Republished by Blog Post Promoter