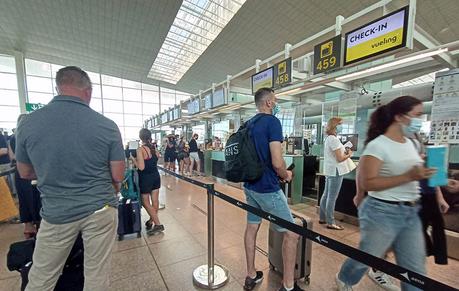 Do you want to travel to the UK from Uganda, Kenya or Rwanda in 2021? Here's how I did it!
These East African countries - and many more around the world - are currently classified as Red List meaning that if you travel directly to England from a Red List country, you will need to spend a mandatory 10 days in government quarantine. This will cost you a formidable £1,750. Few of us have that money, hence a longer route to the UK through a third country is one option. Here is my story:
Disclaimer: don't rely on everything I write here; circumstances are constantly changing and you need to check everything. I have a British passport. If you're a different nationality, other rules may apply! For example, "if you have been in a country or territory on the red list in the last 10 days you will only be allowed to enter the UK if you are a British or Irish National, or you have residence rights in the UK." (Oh yes, and England has slightly different rules from Scotland, Wales and Northern Ireland!) At a certain point all this research gave me quite a headache but, now that I have settled with family in the UK for a few weeks, I can tell you that the whole circuitous adventure has been worth it! If you have any questions, please Contact the Muzungu. Better still, post your comments below so fellow travellers can see my responses as well. Scroll down for links to other COVID-19-related travel stories from Uganda, Kenya and Rwanda.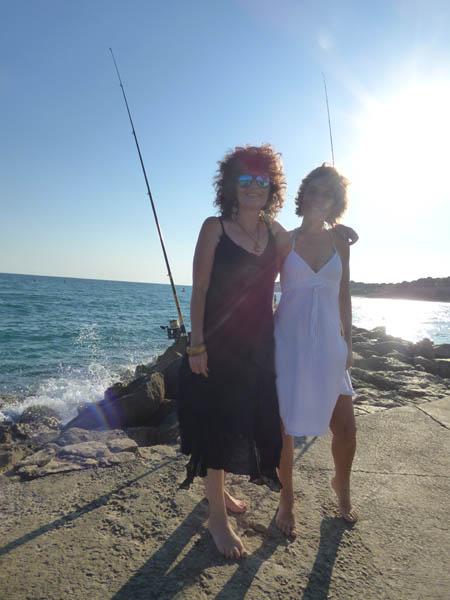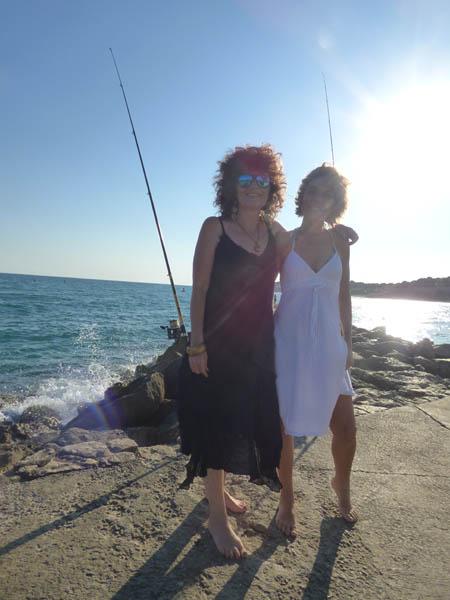 This is how I ended up in Vilanova i la Geltru, Catalunya, Spain!
What are the UK's rules for arrivals?
Travellers are assessed based on where they have been in the 10 days before you arrive in the UK. I quickly worked out that I had to travel via a Green or Amber List country. These rules apply if you are not fully vaccinated under the UK vaccination programme.
Before travel to England from an Amber List country, you must:
Why travel now when it's so complicated?
My dad celebrates his 80th birthday in August. I had set my heart on being with my family come hell or high water. However, "if conditions change in a country or territory, it can be moved from the amber list to the red list." This can happen without warning, so I kept my travel plans secret in case I got marrooned somewhere!
Where I went wrong
I had taken a gamble on travelling from Uganda to Kenya, thinking that I would spend two weeks in Amber List Uganda before travelling to the UK. I miscalculated. UK put Uganda on the Red List before I had made my UK travel plan. I wanted to cry. It's at that point that I realised how much I needed to see my family - birthday or no birthday. I had to work out how to travel from a Red List country to England / the UK.
Still, my decade plus as a travel blogger has taught me how the story only starts to get interesting when things go wrong!
Thankfully I have time. Most of my work is remote (I have been working from home longer than anyone I know) so self-isolation is a doddle. This meant I could travel via a Green or Amber List country and kill a few days there and thus legally enter UK ten days later.
Do vaccinations make travel easier?
I was one of the first people in Uganda to have my AstraZeneca shots. I had my first on March 19th, and my second ten weeks later. I have been desperate to relaunch my digital nomad lifestyle.
However, having being 'double vaxxed' is just a small part of the puzzle since we now find out we don't have the right kind of vaccinations. Even for countries who do accept Covishield (AstraZeneca manufactured in India), we may not have the right accompanying paperwork (yet) but I was not prepared to give up.
At the beginning of July, I Googled "European countries that accept Covishield" and read that the European Union does not yet recognise Covishield. (Incidentally, the EU's Reopen Europe website is a good resource). However, a number of European countries have announced that they will accept people who have two Covishield vaccinations. "Some European countries to allow travellers from India inoculated with Covishield"
That said, it is not simple to find confirmation of information around accepted vaccines. It took me three days of Google research, visiting airline and government websites, expat Facebook groups and WhatsApp conversations with friends in various countries to to find information that gave me the confidence to travel.
The EU Vaccine Passport and the NHS Covid Pass (UK) are just two of the number of ways that will help vaccinated people to travel. However, as a British expat who has been vaccinated in Uganda, I can't subscribe to either scheme. (Will I be able to in the future? Who knows...)
Why travel to Spain from Uganda?
Scroll down to read why I spent two weeks in Vilanova i la Geltru in Catalunya, Spain and why I could not enter France, Portugal or Malta.
Why you can't travel to Malta from Uganda
Although Malta does accept Covishield vaccinations, they do not currently accept Uganda's proof of vaccinations. I was at the point of booking a fortnight's AirBnB in Malta when I discovered that they would not let me enter the country(!) I could not find the clarification I needed on government websites so I emailed Visit Malta directly, attaching a copy of my handwritten vaccination certificate. They emailed to confirm it was not acceptable.
Why you can't travel to France from Uganda
France is not open to tourists. You can only visit for exceptional reasons and I could not justify a visit, even though I have family there (cousins are not counted as close relatives). Damn, I could almost smell the lavender fields!
However, there was a possibility that I could travel to Spain and cross to France by road / train. I had heard other Brits successfully doing this. The airports are checking all travellers very carefully but land borders are not monitored as closely. I wasn't sure I wanted to take any risks however.
Another issue I had was Brexit, godammit. My cousin alerted me to the need to fill in some additional paperwork. That sent me over the edge! La belle France - you were not meant to be...
Why you can't travel to Portugal from Uganda
Portugal was high on the list of countries I wanted to visit but expat friends who live there say that only returning residents are allowed to enter the country. This was a big disappointment since I wanted to reconnect with an old friend there.
Why you can't travel to Belgium from Uganda
Once I decided to fly with Brussels Airlines, it occurred to me that I could simply end the first part of my journey in Belgium and spend a fortnight there. However, travel from Uganda is currently only open to Belgian or EU residents (not Brits post-Brexit); thus I did not qualify. However, I was allowed to transit (stay in Brussels Airport between flights) as Uganda was not qualified as 'very high risk.'
Why I travelled to Spain
I had read that Spain accepts Covishield. However, concerned by Malta's rejection, I wanted to be 100% sure that Spain would let me enter the country before I booked my flight. I emailed the Spanish government [email protected] a copy of my handwritten vaccination card and they confirmed Covishield (AZ made in India) would be acceptable. Phew!
Flight booking
Brussels Airlines emerged as the cheapest option between Entebbe to Barcelona via Brussels with a choice of flight times.
For my COVID PCR test, I used Sameday Laboratories test provider in Entebbe. They were professional and quick. Prices vary according to the turnaround times. They can come to you or you can visit their small office at Imperial Mall.
Once I had my negative PCR test certificate, I was ready to complete the Spanish Passenger Locator Form. This was easy to fill in and I received my digital confirmation within seconds.
I had to show my negative PCR certificate at Entebbe and at Barcelona Airports. I carried my handwritten vaccination proof with me but Spanish authorities did not ask for it.
Note: you may also have to fill in the passenger locator form for any country that you transit through. Check before you fly.
What to expect when checking-in at Entebbe Airport
Overall, the check-in experience was okay. The expanded airport is certainly much nicer than it was. I have written separately about the excellent experience at Entebbe International Airport Arrivals.
I struggled to pull my heavy bag up the long slope towards check-in at Entebbe Airport. A helpful man helped me extricate the bag's wheels from the grid. "I think you need to get a boyfriend," he said. Rude or funny? I chose to laugh.
At the entrance to the marquee outside Departures, came a polite "Where are you flying to?"
I stood in the first line to have my PCR certificate checked. Sadly, the Port Health employee couldn't manage a hello; nor did she make eye contact. If you arrive at Entebbe Airport without a printed copy of your negative PCR certificate, you will have to get one printed inside the airport. On the lower ground floor, one of the mobile money vendors will charge you 5,000 shillings per black and white print. I had to do this on a previous flight (it's a hassle as you will have to go through security with all your luggage and get into a tiny lift).
As we were funnelled into the new terminal building, I accidentally jumped the queue. (How embarrassing, I should have realised the small groups of people were social distancing!) A super friendly Ugandan man greeted us with smiles and amusing conversation as we queued to have our bags scanned.
Next stop: shrink wrapping of my huge canvas bag where they advised me to save money and put 1kg stuff into my hand luggage. A courteous young Indian man plastic wrapped my bag and then escorted me plus bag to the Brussels Airlines counter. (Perhaps I don't need a boyfriend after all?)
Despite my best efforts to have everything in place, I still forgot to do the Passenger Locator Form for my five hours transit in Brussels. Thankfully, Brussels Airlines staff at Entebbe Airport were helpful and very patient with this stressed-out muzungu. There was no public Wi-Fi at Entebbe Airport but luckily I had some data on my phone so I could fill in the Passenger Locator Form while in the check-in queue. The confirmation with QR code came through from Belgium instantly.
At passport control, the immigration officers scowled. There were no niceties here. Security continued with yet another scanning of (hand) luggage. I had wanted to use mobile money before my flight but I could not find anywhere to do that (you need to go back down into Arrivals).
The restrictions of Uganda's 42 day lockdown meant that I didn't get a chance to shop for gifts. Could I try my luck at Entebbe Airport? I couldn't bear to part with five US dollars for a tiny hand-carved gorilla (especially knowing how few shillings locals on the edge of Bwindi Impenetrable National Park will make from the sale).
My flight with Brussels Airlines
Before take-off, staff walked up and down the aisles sanitising (how effective that is, I don't know?) The safety video was rather fun. I did giggle at the advice not to bring your own drinks on board.
Passengers were given blankets, but no pillows or eye masks. Earphones came wrapped in paper (a good environmental solution). Food and drink (just one) were served quickly and I enjoyed: surprisingly good fish, fresh bread with real butter, a tasty sweet tart and good coffee. (The breakfast was rather poor however; no fruit and just a lot of stodgy pastry and biscuits).
Thankfully there were few announcements and I should have slept through the whole Brussels Airlines flight but woke a hundred times. (For over a year, I slept in the same bed - perhaps I need time to readjust to my digital nomad lifestyle!? Light from my neighbour's entertainment screen kept flashing at me. I resisted the urge to lie across empty seats after the cabin attendant told the passenger next to me to return to his allocated seat.
Touchdown in Europe
Brussels Airport is one of Europe's biggest hubs. The efficiency of the security scanning was like something out of a sci-fi film with vigilant staff constantly talking to passengers to make sure the whole system kept moving. It took seconds to login to the airport's free Wi-Fi, meaning I could access my Passenger Locator Form and show it to immigration. I passed into the waiting area within a few minutes.
On my flight from Brussels to Barcelona, I was allocated a seat next to the emergency exit, a spot that is frequently given to passengers who are travelling on their own. The words "you need a boyfriend" rang in my ears!
How travel has changed
Research thoroughly. Double-check your travel information from every angle. Things can change daily and without warning. Don't rely on what I have written here, please.
Pay a little extra for your flight so you can rebook if needed (e.g. if you get a positive COVID-19 test, or the country you are passing through or visiting goes into lockdown).
Everything takes longer than before. I recommend 3 hours at the airport, 4 if you can for: the extra document checks, social distancing and the fact it is harder to communicate with masks on.
You need to wear your mask properly all the time. (It's amazing how people will stick to the rules when they really want something! It's quite eye-opening).
You are not allowed to change seats when you are on the plane. This is for contact tracing e.g. if someone on the flight develops COVID-19, the airline may contact you.
Airports and restaurants have plenty of hand sanitiser but I didn't see many people using it. Remain vigilant. Remember all the negative tests you need to continue traveling 😉
Huge respect to the front-line staff who are having to wear their masks day in day out. I found it stressful in Spain where I was relying on lip reading and non-verbal communication to speak my schoolgirl Spanish!
What are the best tips for preparing to travel during the pandemic?
It's important to do your paperwork in a specific order, for example:
Flight booking. I booked my flight from Barcelona to London Gatwick with Vueling. A one-way flight cost €100, including large checked-in bag and hand luggage. I went for the ticket option that allowed one free rescheduling.
COVID-19 test. 72 hours before leaving Spain, I had my COVID-19 test.I was charged €70. I received my test results in Spanish and English by SMS and email within 24 hours.
Book and pay for day 2 and day 8 COVID-19 tests. (I really hated doing this!) The UK government has a list of 300+ suppliers, but you have to decide which one is the best for you. The information is clear and has website links and phone numbers. It also gives you an outline of prices. However, you need to decide whether you want to do the test at home, go to a clinic and have someone do the test for you, for example. I paid £108 for the two home test kits. They are very easy-to-use and come with full instructions. If you want "day 5 early release" this is when you have to book it.
Complete the UK Passenger Locator Form online. You will need to provide the reference number confirming you have purchased your COVID-19 tests.
Check-in online. Before I was allowed to check-in, I had to upload a copy of my negative PCR certificate and my UK Passenger Locator Form to the airline website. I then had to wait two hours before getting email approval to do the actual check-in. Vueling sent me a QR code boarding pass (which I did not need to print).
Printing. I printed my negative PCR certificate, my passenger locator form and my boarding pass (just to cover all bases). I also had screenshots on my fully charged phone. I'm glad I did all of this because it gave me more confidence.
Check-in at the airport. At Barcelona Airport, I waved the QR Code for my boarding pass at the staff to enter the building. I then joined a very long queue for the physical check-in. At the counter, I had to show print-outs of my negative PCR Certificate and UK Passenger Locator Form. I then proceeded straight to passport control and a final scanning of my hand luggage before the ten-minute walk to the departure gate. I didn't have time to shop or buy a coffee; there are definitely more hoops to jump through when you fly nowadays.
When I touched down at London Gatwick, I sailed through the formalities. What a relief to be asked to remove my mask and exchange smiles with a friendly immigration officer! By the time I touched down in the UK, it was 14 days since I had left a red list country. I did everything by the book, as my passport and various certificates showed.
And finally...
I am now 'free' to self-isolate for 10 days. The UK's government Contact and Trace team has called me every day, checking that I am staying at the address I wrote on my Passenger Locator Form. They also remind me of my responsibilities to test and to protect myself and others.
Is it worth travelling with all this extra hassle?
Absolutely! Travel is not only about reunions with long-lost family and friends, it's about reconnecting with everyday life: watching families playing together on the beach, seeing teenagers kiss...
Before I sign off...
If you have any questions, you're welcome to Contact the Muzungu. If you post your comments below, other travellers can see my responses as well.