Decorating a home is a relatively simple task for most people. However, others may not know where to start. Even if they love their current decor, they may want to add something special to complement their style. Adding art to your home is one of the best ways to make your home stand out and feel more personal. Read on to learn how to effectively add art to your home.
Picking Your Spot
Before you can add art to your home, you must first choose a place to put it because it can't be just placed anywhere. Style at Home suggests picking a spot where you can confidently display your art. It needs to be in an area that's safe and easy to see. If your house is big enough, you can put it in an area with a lot of space like your living room or kitchen. Also, it's important to remember that where you can put it also depends on what type of art piece it is. You may want to think twice before buying a large piece of art, especially a sculpture piece. It might be better if you start off with a medium or small piece first.
Moving It In
Once you've selected what piece of art you want to add to your home, the next step is getting it inside. You're going to need the help of movers to get the piece in and install it. Before hiring movers and having them install your art, make sure that you have art insurance. This will make sure that you're covered if your piece ends up missing, damaged or stolen. Furthermore, it's important that your art is installed properly. AirSea Packing emphasizes that proper installation requires skilled handling. You need to have site assessment, protection, and more before your art is ready to be installed.
Choosing Wisely
As important as it is to pick the right place to install art in your home, you should first take the time to choose a piece of art that fits your style. Decorilla makes the point to design a room you'll love so it's wise to fill the room with pieces of art you personally love. Don't ever settle for something that's cheaper or think that something is better because it's more expensive. You should always go with what you find interesting and what would look best in your home.
Incorporating art into your home is an investment, so it's important to weigh all of the options before making a final decision. Choose pieces that not only complement your current style, but can be integrated into all areas of your home as well. Doing this can make your home a more interesting place for both you and your guests to be in.
If you want to use artwork and interior design to create a relaxing home environment, click
here
!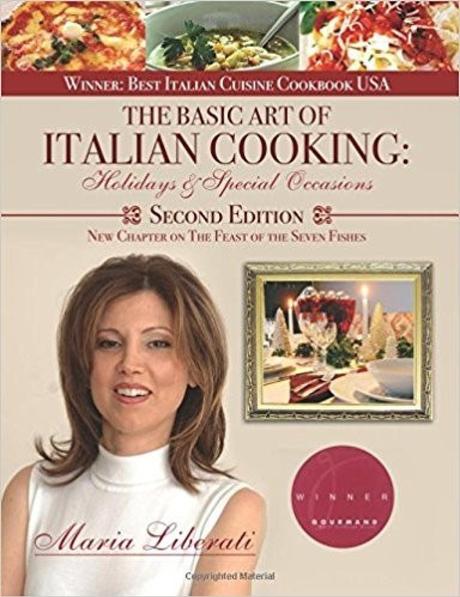 And if you would like to see some digital art, take a look at this post that was selected by the National Museum of Vienna as a digital work of art for their grand re opening exhibit https://www.marialiberati.com/2013/01/27/mozart-kunsthistoriches-museum-a-viennese-coffee/
Get your copy of the Gourmand World Award winning book The Basic Art of Italian Cooking: Holidays and Special Occasions- 2nd edition