The Majestic Garden Market onion link: http://bm26rwk32m7u7rec.onion/
The Majestic Garden isn't a typical darknet marketplace.

It is something like a psychedelics forum, but it also works like some of the other dark markets on the web.
The market is made for assisting users in the process of selling and buying through P2P transactions.
It also directs buyers to the stores or accounts of sellers in established darknet markets.
Anyhow, if you are reading this guide I suppose you have already bumped into the Majestic Garden Market somewhere online, or maybe you've just heard about it.
Lately, this marketplace has been rising in popularity, becoming more and more recognized.
So if you want a place where you don't have to maintain a wallet, send deposits nor pay fees, and you want to be free from intervention by the site's admin during transactions, then the Majestic Garden is the best choice you can make.
However, as you can see from the link above, this marketplace is found at a .onion URL, which means it must be accessed through an encrypted network, and it belongs to the dark web.
The dark web is a subsection, more precisely a layer of the internet, which is made for accessing darknet markets and granting its users access to the wealth of forbidden, interesting and much-desired products the dark web has to offer.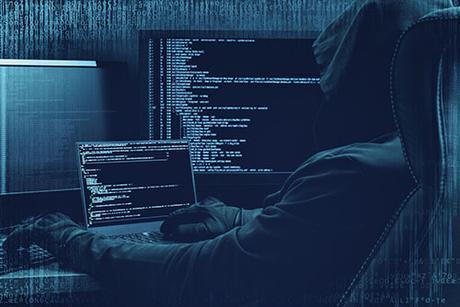 However, the process of accessing the dark web is definitely not a simple one.
So in order to stay safe and protected, you must learn few tips and tricks first.
But before we begin, you need to understand the most important thing-the dark web (and the Majestic Garden Market in particular) cannot be accessed from a regular browser (for exampleChrome, Firefox, Safari, etc.).
If you want to enter the world of darknet markets and the Majestic Garden Market, it is inevitable that you access the dark web.
It's a layer beneath the deep web, which is a subset of the regular "surface" web.
What separates the dark web from the other two layers is the way to access it.
To access the regular internet, you can use any browser you want.
However, to get to the dark web, you must use an encrypted network.
The difference between an encrypted and an unencrypted network is how the data that's cycling through the network is encoded.
Moreover, each piece of information that goes through an encrypted network gets a kind of code or encryption, so in case the data gets monitored, your data would stay safe.
On your way toward accessing the Majestic Garden Market, I would recommend you use Tor as an encrypted network.
However, this is not the first thing you should do.
So, to get prepared the right way, you should continue to the guide below!
How to Easily Access the Majestic Garden Market STEP-BY-STEP Guide
1. Download a Virtual Private Network
The first thing you should do when you are accessing the dark web is to protect your identity and address.
In order to do this, you should first download software that can hide your personal information and prevent your identification from being publicized.
A Virtual Private Network (also known as a VPN) will do the trick for this.
A VPN is actually a private network that's extended through a public one.
Its function is to create a secured, encrypted tunnel between the device you are using and a server operated by a VPN provider.
More exactly, the VPN empowers its users to use a public network as if they are directly connected to a private one.
However, the main role of the VPN is to protect users' sensitive data.
When using a Virtual Private Network, your initial IP address is being replaced with a new one given by the VPN provider.
As such, the VPN allows users to change their legitimate address to one that's completely new.
For example, it can appear you are living in France, even though you are a citizen of the U.S.
I would recommend you get your Virtual Private Network from a well-known, reputable site because not all VPNs are trusted and secure.
For choosing a good VPN provider, I recommend you visit the following website: https://topvpnsoftware.com
After wisely choosing a fitting VPN, you should download the program/app.
This will only take a moment, after which you should then install the VPN to your device.
However, before you fire it up, be certain you close all apps running on your device in order to prevent a DNS leak.
If you want to access the dark web, you will need a network that can handle .onion URLs (like the one Majestic Garden Market has).
As I mentioned before, I recommend you to use Tor for this purpose.
2. Get The Onion Router (Tor)
The Onion Router, or "Tor" for short, is an encryption tool.
Its main purpose is to add a layer of encryption or encoding at each "entry node" and "exit node" at the links your data is traveling through.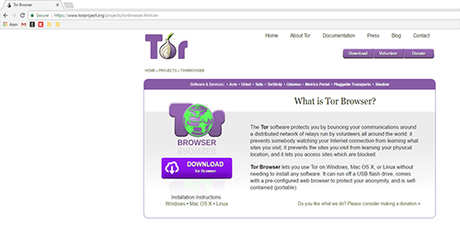 When you are on the internet and you want to access a website (no matter where in the world this website is based) you must know it consists of many, many links/routers connected into some kind of "chain."
At each part of this chain, an entry and an exit node can be found.
So, the role of The Onion Router is to add a layer at each node, and each link can lead only one more link backward.
However, in case the network's data is being monitored links could start to bounce back; and link by link, encryption by encryption, the Tor browser could lead the feds and ISPs (Internet Service Providers) back to your location.
So, to sum this up, you must know the Tor browser individually is not enough to access the dark web securely.
Its purpose, simply, is to lower the chances that your data will be monitored or tracked.
However, using the combination of VPN and Tor is the best method to stay secure and anonymous on the dark web.
This way, in case Tor is compromised, the VPN would lead the feds/ISPs to a random location, completely hiding your real one! You would seem like just one more person using a VPN for work purposes.
Now, if you're ready to download Tor, I recommend you to use the following link: https://www.torproject.org/download/download-easy.html.en.
It is available for every operating system, including Windows, Mac, Linux, etc.

When you're going through the downloading process, be sure you leave your VPN fired up because nowadays the feds are tracking everyone who is downloading Tor.
No matter for which purpose you need this network, I highly advise you to do this!
After you complete the download, it is time to install the program.
This will not take much time and when you complete this step, you are ready to start using the Tor browser!
3. Fire up the Tor browser
This step does not require much explanation, because of the fact that Tor works on the same principles of any other browser.
More exactly, if you know how to use your regular browser (Firefox, Chrome, etc.), then you will not have a problem with using The Onion Router.
Anyhow, you should be careful with the monitor size.
If the Tor browser is not left in its default size, your specific device could be detected.
4. Enter the Majestic Garden Market URL
When looking for any darknet market website address-or in this case, the address for the Majestic Garden Market-you must make sure you're finding it on well-known, trustworthy sites like this one.
Not every website offers the correct dark market URLs!
In this case, the legitimate Majestic Garden .onion URL is: ">http://bm26rwk32m7u7rec.onion/ (as is already mentioned at the beginning of this article).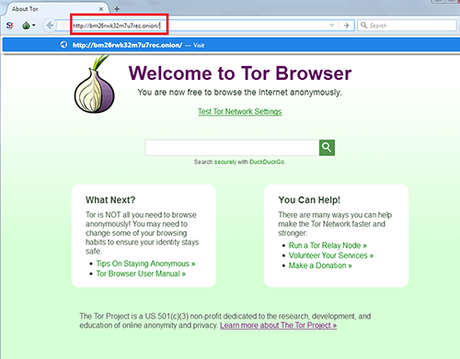 Just enter this URL into the address bar on the Tor browser (because none of the other networks would lead you to the website) and you will be taken right to the Majestic Garden Market.
5. Get into the Majestic Garden Market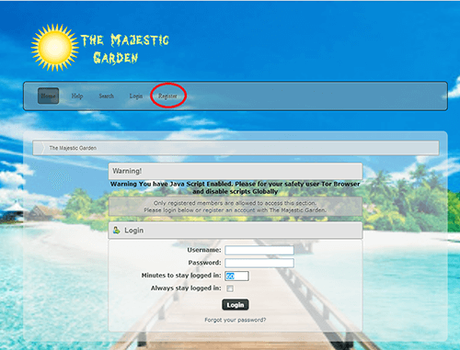 The home page of the Majestic Garden Market is represented with the -Login- section.
This allows registered members to login to their account, and visitors who aren't registered yet can make an account in the top right (as you can see from the picture).
If you already have an account, just enter your username, password and the number of minutes you want to stay logged in, and then just click -Login-.
If you want to register, follow the steps below.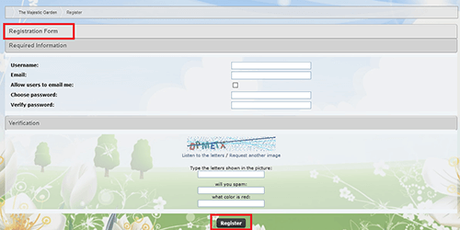 When registering on the Majestic Garden Market, you will need to enter some personal information.
You will be required to come up with a username and password, and you need to enter an email and verify your password.
No matter how easy this step sounds to you, you must be careful in the username and password section.
I recommend you create a completely new username, something you have never used before (even on other dark markets) and cannot be related to you in any way.
That being said, make sure the username you create will not draw much attention to your account.
For the email address section of the registration form, you need to first create a new email that cannot be related to your online accounts and is not linked to the email address you're currently using.
Email verification is not required.
After creating an account, which won't take longer than a minute, you will be presented with a forum account form.
On the Majestic Garden, you are not defined as a vendor, but you are not a buyer either.
All of the accounts are same and there is no special distinction.
Another feature that the Majestic Garden Market offers is the option to mark the amount of time you're planning to stay on the site before you are automatically disconnected.
However, if you intend to stay longer than what is offered, you can choose to always remain signed in, meaning the site will log you in automatically every time the set time lapses.
6.PGP (Pretty Good Privacy) key
The PGP key is an encryption tool used for encrypting and decrypting sensitive data, particularly messages used for communicating with a vendor on darknet markets (in this case, Majestic Garden).
This tool is highly recommended because in case the site is seized by law enforcement authorities, all the information you've given to the vendor would stay safe (considering only you and the vendor are able to decode the messages).
7. What Majestic Garden Market has to offer?
Considering this is not a usual dark market, you should expect it will not look like one.
Moreover, when you log in into this marketplace you will be taken to a forum interface.
There's also a clear distinction in Majestic Garden's messaging system.
You can use the forum for communication or you can use the private messaging feature.
Additionally, the site does not divide products by categories or listings.
The only sections you will find on this marketplace are the products that are on sale, the links of different marketplaces, the available vendors presented in a form of advertising, along with vendor reviews and features of that nature.
There's also a section named Vendor Information and Reviews.
This part of the Majestic Garden is updated daily, and it includes a list of vendors from different dark web marketplaces.
The links lead you straight to the websites.
The site includes many comments from users who have already purchased products from these vendors.
The feedback information does not include a star rating, so you will have to search through the pages.
If you want to become a vendor on this marketplace, be aware that you must be very active.
It is required for you to be active at least one week, answer the buyer's questions, etc.
Now, something more about the products.

The Majestic Garden Market does not offer search filters, but it allows users to search for posts from a certain user.
Moreover, writing a keyword on a forum (I suppose you have used a forum before and you understand the principle of its work) can lead you to many, many results including comments, posts, and different users who have mentioned the keyword.
So, when you are searching for a product on this marketplace, you will need to adjust your keyword as much as possible.
For example, if you are looking for marijuana, you should enter high-quality marijuana, marijuana for sale, etc.
The search filter will only serve your needs if you have a good definition for the product you need.
Furthermore, the Majestic Garden Market offers a -Forum and Security- section where you can express your issues and problems with the site and also receive security guidance and assistance.
Last but not least, before accessing the Majestic Garden, I would recommend you consider if this marketplace is fitting for your needs on the dark web.
Not everyone is satisfied with the features the Majestic Garden has to offer, but if you are a psychedelic with little experience on the dark web-no matter if it is for buying, selling or just browsing what dark markets have to offer-I highly advise you to try using Majestic Garden.
Also, do not forget you are on the dark web-it's important to remain alert and aware of the risks of monitoring and tracking.
But, be certain that if you follow all of the above-mentioned tips and advice, you'll be able to successfully navigate the dark web securely, joining the larger community of people who use darknet markets everyday.

Disclaimer:
You need to enable JavaScript to vote