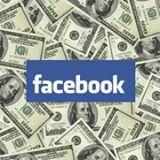 Earning a living through social media is one of the greatest economic movements in this digital and technological age. With the knowledge and discipline of making money online, you can start working within the confines of your home.
Affilorama defines social media as content created and shared by individuals on the web.
If you're interested in this venture, read on.
1.  

Ways to earn money on Twitter
Twitter has become one of the best social media sites for its practical use of fewer words. Twitter has the potential of making an otherwise insignificant name rise to a trending hot topic, thanks to its Retweet function. Here are a few ways to make money out of this social media icon:
Create an authority account and sell sponsored Tweets.Once you have gained a large following on Twitter, you can then use this to your advantage by letting representatives of famous companies or personalities pay you for sponsored tweets.
Say, for example, you created a music-focused Twitter account. In collaboration with a famous band, you can let them use your account to promote their materials, events, and gigs.
Venture into affiliate marketing. This works by collaboration again. Make sure that your Twitter account has many followers, as this is one of the criteria needed for effective affiliate marketing.
When one of your followers posed a question regarding your niche, you can include a URL that redirects towards a product website or the company of your affiliate. Make sure, of course, that you answer the query sufficiently.This works to your advantage in two ways: you establish a relationship with your followers and you can also earn.
Become a content provider. The advantage of writing and selling content for other Twitter users is that every Tweet is limited to 160 characters. It has to be short and precise, witty and clever.
If you are a minimalist and have a knack of saying few words effectively, you can start writingfor other Twitter accounts for a price. Just make sure that you will provide original content for each account, since you wouldn't want to be caught plagiarizing.
2.  

Ways to earn money on Facebook
With 1 billion users, Facebook is one of the most recognizable namesin social media. With a wide array of users checking in everyday, Facebook is truly a potential market for online business. You can do this through the following:
Write and sell reviews.Writing reviews for art, music, or a product has always been a practical means of earning money online for writers. Take note that you are being paid for your service of writing the material. You are selling your service, not your content.
The contents from your review should come from your own experience, and should also come from other credible sources. Be as objective as you can by providing constructive feedback. Set aside subjectivity and see your clients coming back for more.
Conduct sponsored contests.Say you have a guitar-related page on Facebook. After you have gathered a significant number of likes and followers, you may now proceed with sponsored contests.
A sponsored contest is a collaboration between a Facebook page and a particular business. During the time of the contest,you can ask your users a question related to your niche. For instance: "What is your favorite guitar and why? The best comment wins a free Electric Guitar from [insert name of guitar company]."
The benefit of sponsored contests allows your page to receive organic traffic. You also expand your business contacts. You let your followers have space to state their voices. At the same time, you provide them an opportunity to get something for free, which is always a sure-fire way of attracting more followers.
Display your online portfolio. Facebook is the perfect place to attract opportunities. Start working on your portfolio and display it on your profile. Potential clients would check these out, and who knows? You might get a booking for your services. Make sure that your portfolio is easy to access and easy to digest for your potential clients.
An online financial venture is very practical, especially when you take into consideration the state of big economies in the world today. Think about it: there is no need for transportation expenses like regular work, and you don't need to blaze across the streets to make it in the office on time. With clever and proper use of social media, you can start earning money through the convenience of your own online profile.
Teoddy Baldomaro is a business writer for Affilorama, an online marketing portal that provides affiliate marketing tools. He also writes about SEO, Affiliate Marketing, Social Media and such. You may follow him via Twitter @teoddybaldomaro.