Some brands appear to have all the luck when it comes to content marketing. They have millions of followers on social media. Influencers are sharing their content on a regular basis, and you just know they are getting a crazy conversion rate based on content alone.
While you, on the other hand, spend hours crafting content for your website but don't get enough traffic to warrant the time and effort put in.
Sounds familiar? If you are struggling to see a return on your content marketing, don't give up just yet.
We've teamed up with London SEO Agency, who dominate the search results for competitive industry terms, to offer you advice on publishing content that brings in big returns:
What is content marketing?
Let's go back to basics; what does content marketing actually entail? It goes beyond simply writing cracking content and hitting publish (on your blog, product pages or social media). You need to outsmart the competition. Be strategic when you are planning posts – don't just post what you want to write about. When it comes to content marketing, there's no such thing as guesswork. It comes down to this: you need to be creating and distributing content that is relevant and useful to your audience.
Step 1: Start with detailed keyword research
You won't get anywhere fast without keyword research. This process turns speculation into certainty. It will answer questions like "what does my audience search for?" and "does my website meet their needs?" Prior to writing content, select keywords and phrases that will attract a large number of potential customers.
An important stage of keyword research is to define the difference between general keywords and those with commercial intent. Let's take this article, for example. The keyword 'content' alone can be interpreted in many ways. People may be searching for a content management system, content analysis, or even contents insurance. Let's be honest; it's a broad keyword that doesn't offer much opportunity to generate sales. It's also hugely competitive, as thousands of sites can all be found for this keyword.
Long-tail keywords are more precise. They offer results based on specific search requirements. The query 'content' could be extended to 'content marketing' or 'content marketing tips.' This is likely to bring in traffic from people who are actively searching for an article offering advice on content marketing. We're going to guess (yes, guess) that a large number of readers found this article organically with similar search terms. You can answer that question too, using Google Analytics, but that's a topic for a whole other article.
Step 2: Provide content for every stage of the customer journey
It's essential to create content for every possible eventuality.  For example, not everyone is going to land on your homepage. Optimising for landing pages is going to open up more opportunities to rank organically. Incomplete orders provide another great opportunity to remarket your products and services to interested visitors. A simple marketing message with a clear incentive, like a discount or free shipping, may prompt them to make the purchase.
Typically, people have to see your brand mentioned seven times before making a significant purchase decision. It's all about trust. Whether it's a mention from an influencer, a review, or a targeted post, you need to prove that you are a legitimate business with an active online presence. The more people see your brand and engage with you, the more inclined they are to visit your site and convert into a loyal customer.
Here are some examples of clever content marketing:
Research stage: Generate interest in your brand with access to downloadable e-books, guides and online resources. Make them as visual as possible with bright colours, graphics and reams of content. This is a two-sided strategy with the ability to offer readers valuable information and gain their trust, while also capturing valuable data that can be used to further your content marketing efforts.
The consideration stage: They have made the first move. By downloading resources from your business and offering up their data, this shows a personal connection. You are now on to the second stage of persuasion. Publish case studies, reviews, videos and reports. Trust is everything is business. You wouldn't go near a business without considering them legitimate – would you?
The purchase stage: You have them hooked. They are primed and ready to make a purchase. To sweeten the deal, give them an opportunity to find out more about your business. Direct them to an FAQ's page to clear up any final frustrations. Do you ship worldwide? Is shipping free? Can I enter a discount code? These are all questions that can be cleared up with a carefully positioned questions and answer page. What's more, select the right questions, and you might even appear in Google's Snippet Pages.
The loyalty stage: Once they have made a purchase, that's it. You have completed the customer journey, right? Not quite. You want to retain those customers and encourage them to return at a later date. Use community forums, emails and retargeting to keep in contact.
If your business doesn't have a well-defined content marketing strategy for every stage in the sales funnel, you are likely to lose out to a more informed competitor.
Step 3: Use Google's best practices when writing blogs
We're not talking about keyword stuffing – don't even go there. The correct and most successful way to optimise content is naturally. Don't over-optimise by cramming keywords into every other sentence. Google is a clever kid! You will get found out and, as a result, may incur a penalty. If you use WordPress, download the Yoast SEO Plugin. This will give you useful hints and tips about correct keyword optimisation. From heading tags and keyword density to alt tags and meta content, there's always a simple solution. Get reading up on the best practices when it comes to search engine optimisation to become the king of content marketing.
Step 4: Include social sharing buttons
To drive more traffic to your website and generate engagement, add social media sharing buttons to your posts. This will encourage people to share your content with their following and as a result boost interaction and get more eyes on your brand. Just make sure you don't overwhelm people with buttons – too many, and this can take the attention away from your content. Instead, only include buttons to the social media platforms you use on a regular basis. Take it one step further; request that people tag your business in their posts. This way, you can monitor engagement with potential customers and respond with thoughtful comments.
Step 5: Don't neglect ecommerce website design
Writing content is a great place to start. But, you need to one step further. There are many contributing factors that influence a visitor's purchase decision. One of the primary factors is ecommerce website design. People shop with their eyes. Along with content optimisation, don't neglect the presentation of your products. User experience can be the difference between a high conversion rate and people dropping off before they reach the checkout. If your site is too slow, too clunky, or simply doesn't deliver the results as promised, your bounce rate will rocket. Keep people engaged for the best possible results.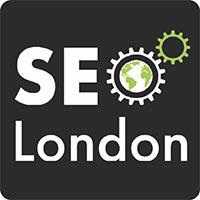 This article was produced in collaboration with a leading London digital marketing agency, London SEO Agency, who offer award-winning search engine optimisation and website design services, including content marketing. To find out more, visit their site: www.londonseoagency.com.