copyright 2021 Art of Living, Prima Media Inc/Maria Liberati
Delicious Pennsylvania Corn
Did I say it already? I love summer and my delicious Pennsylvania summer corn! It is the ingredient that makes this dish sweet and adds that bright yellow color! Not to mention that this summer corn salad makes and day refreshing! Either way you make a summer salad, fresh Pennsylvania corn makes a salad not only beautiful to look at but also tempting to eat.
Corn is a Delicious Health Food
According to the USDA, a 90 gr ear of corn contains 80 calories, 17 gr carbohydrates, 3 grams of sugar, only 1 gram fat, 2 grams of dietary fiber and 3 grams of protein.
Cool Off with a Fresh Summer Salad
A quick, easy dish that will keep you cool during the hottest days of summer. All the flavors of the ingredients complement each other and make for a complete and balanced meal! From my upcoming book The Basic Art of Italian Cooking Diaries: Seasons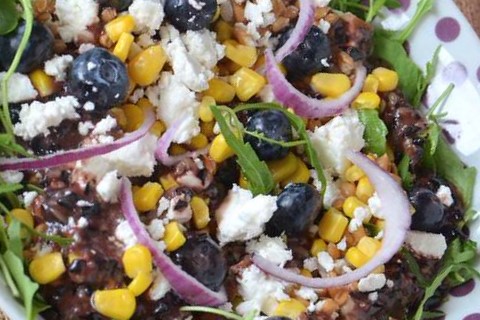 Summer Corn Salad
½ cup farro or rice cooked
2 cups fresh arugula
1 cup fresh corn cooked and cut from the cob
½ fresh red onion
1/3 cup crumbled feta cheese
1 cup fresh blueberries
1 tablespoon of balsamic vinegar
1 tablespoon of local honey
2 tablespoons of extra virgin olive oil
salt and pepper to taste
In a food processor place in ¾ of the blueberries, oil, vinegar, honey, salt and pepper. Blend and set aside.
Now layer the salad, divide the salad ingredients into 2 plates. Line bottom of dish with arugula, then place cooked farro or rice, then red onion slices, corn, feta, remaining blueberries. Drizzle blueberry dressing on top. Enjoy!
For more great recipes get your copy of the Gourmand World Award Winning Book The Basic Art of Italian Cooking: Holidays and Special Occasions- 2nd edition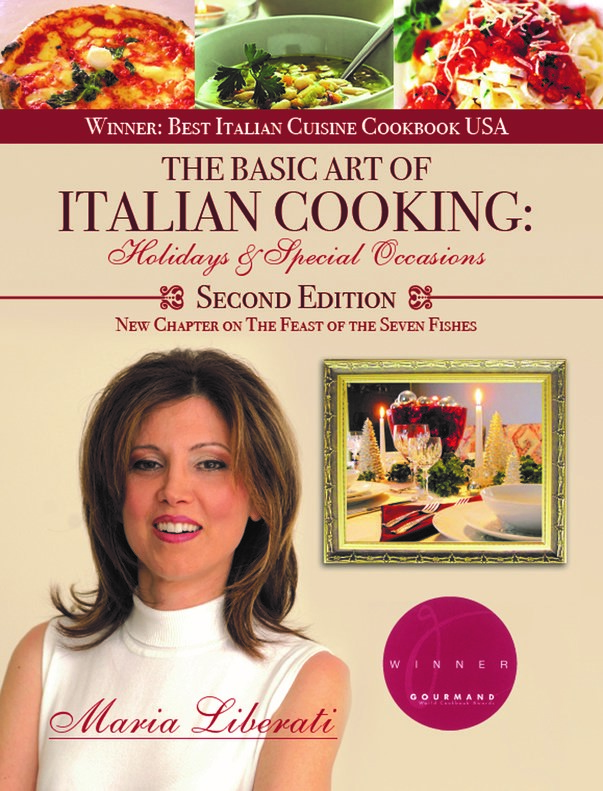 The Basic Art of Italian Cooking: Holidays and Special Occasions-second edition
WIN a cop this month of The Basic Art of Pizza and/or a pizza from Lout Malnati's Famous Deep Dish pizza of Chicago this month (06/21) Like/ Share this months episodes of The Maria Liberati Show with #TheMariaLiberatiShow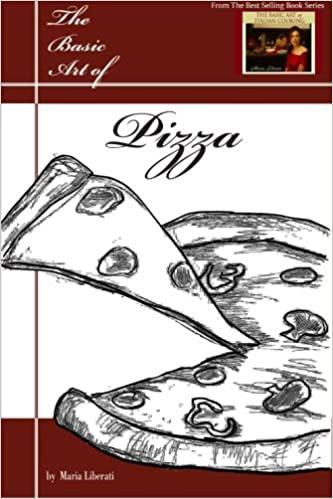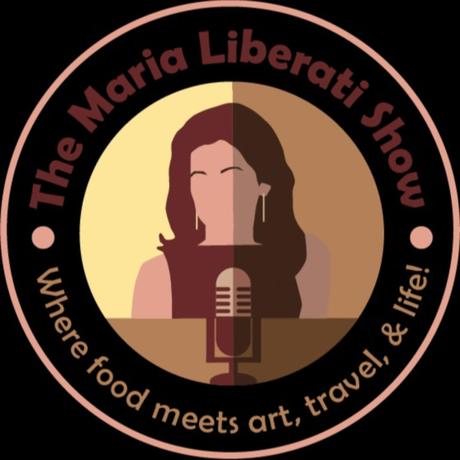 The Maria Liberati ShowGourmand World Award winning author/Celebrity Chef Maria Liberati intersects where food meets art, travel and life! Join Maria as she interviews fascinating guests in food, wine, culture, art , literature. Guests let us in to their food world and answer the question "What does food mean to you" and share the special connection food has in their life. Maria has a talent for creating common ground for people from all walks of life and many varied talents through one common denominator-food. Discover what food means to you, your life ,your history, your persona. Support this podcast: <a href="https://anchor.fm/maria-liberati/support" rel="payment">https://anchor.fm/maria-liberati/support</a>
Podcast Subscription Menu
by
maria liberati
Prepare a delicious blueberry cream frost and learn about home gardening with Anthony Bracco of Bracco farms in Warwick, NY. 
Enter, "The Maria Liberati Show," based on her travels, as well as her Gourmand World Award-winning book series, "The Basic Art of Italian Cooking," and "The Basic Art of…" Find out more on https://www.marialiberati.com
—–
Intro music: "A Quick Coffee" by Borrtex – available via Creative Commons Attribution-ShareAlike 3.0 https://creativecommons.org/licenses/by-sa/3.0/us/
Outro music: "First Day of Spring" by David Hilowitz – available via Creative Commons Attribution-ShareAlike 3.0 https://creativecommons.org/licenses/by-sa/3.0/us/
—
Send in a voice message: https://anchor.fm/maria-liberati/message
Support this podcast: https://anchor.fm/maria-liberati/support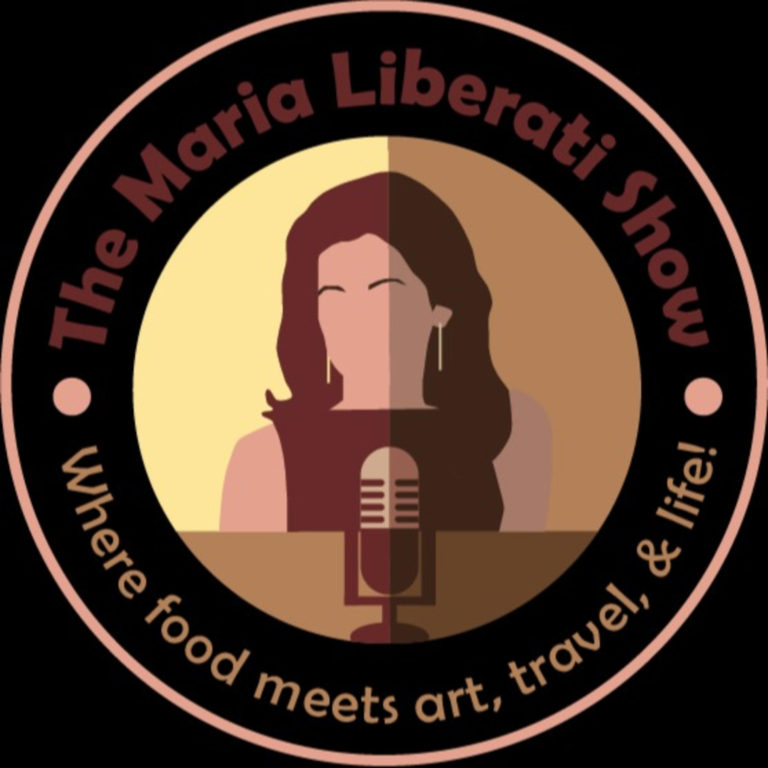 Search Episodes
A Blueberry Cream Frost and a Beautiful Backyard June 3, 2021 maria liberati How to Picnic with Strawberries, Coffee and Your Pup! May 27, 2021 maria liberati Almonds, Romance and Gluten Free May 20, 2021 maria liberati What's in a Strawberry, and a new Kitchen! May 13, 2021 maria liberati May Garden of Earthly Delights and Gluten Free May 5, 2021 maria liberati Make Your Food A Masterpiece Inspired by DaVinci April 28, 2021 maria liberati Where is Mantua and How to Make Sbrisolana April 21, 2021 maria liberati How To: Spiral DaVinci Style and a Ribolita April 14, 2021 maria liberati How To: Eat Like DaVinci – Happy Birthday Leonardo! April 8, 2021 maria liberati How To: Easter Bread Around the World! March 31, 2021 maria liberati
Search Results placeholder