Website traffic is one of the most important statistics we can analyze. Without traffic, your business is not gaining exposure to customers. Furthermore, you are not converting clicks and page views into sales and profit. Website popularity and traffic is also hugely useful for paid advertisement. The best websites will have exceptional traffic rates and thus be lucrative for paid advertising.
The basic idea is, is that the more views your website has, the more customers may click on adverts. For example, if we compare two online travel blogs. One has 10,500 average daily views, the other has just 1750. If we say an adverts CTR (click through rate) is 10%, website A could generate 1050 conversions per day, whereas website B could only generate 175.
How do you make your website more attractive for paid advertising and to boost traffic? To help drive traffic to the website, we have listed 6 useful tips and processes below:
Make effective use of keywords
Keywords are important words that customers may search for. For example, a garden tool supplier based in London could have keywords and key phrases such as "gardening tools London UK", or "garden supplies in London". Keywords can help drive traffic to your website. Moreover, keywords are also vital for search engine ranking. Effective keyword placement can help drive traffic to the website and thus make your site more appealing for paid advertisement.
Consider using both short tail and long tail keywords. This will give your website a diverse range of keywords for SEO purposes. Long tail keywords are more obscure phrases that other big companies may not target. Short tail keywords, on the other hand, are common phrases that people are more likely to search for – these are the initial phrases that pop into your head when finding something on the web. Remember that keywords can drive traffic which ultimately improves your website for paid advertising.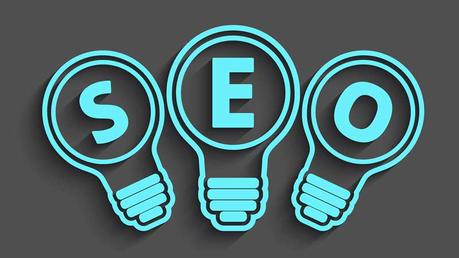 Regularly update content and web pages
Creating fresh content is key to an attractive website. How many times have you opened a web page, only to find that there has been no new content for months or even years? What is your reaction to this? It reduces your confidence in the company. You sub-consciously think that the company is behind the times and not up to date with modern technology.
Ensure that each web page has up to date and relevant information. Even static pages such as an "about" page or "contact" page should be maintained. If you have newsreels or scrolling sliders on your homepage – ensure that these are changed every fortnight or at least once a month. Keep updating your site and ensure that any urgent content is posted immediately.
Build up social media profiles and promote your website through them
Social media is prevalent in today's society. Practically everyone has a Facebook profile, and a large percentage of the world's population uses Twitter. To improve website popularity, make use of social media. It is advisable to create and maintain active profiles on Facebook, Twitter and maybe even LinkedIn or Pinterest depending on your industry.
Posting regularly to social media can improve engagement and business exposure. It can also serve as a means to drive more traffic to your pages. Active social media profiles are fantastic for SEO but also help with paid advertisements.
Produce regular, quality blog articles
A blog with regular articles can work wonders for a company. The blog doesn't have to be extensive. Most businesses today will create a blog for their online marketing. If you lack the time or a dedicated writer to do this, you could even use a UK essay writing service as Edusson to generate the content instead. A blog should be informative, useful and fun – users should enjoy reading it, and they should be able to benefit from it too. By creating a blog, you can keep your website active. Moreover, the blog can be promoted to help generate more traffic to your website.
Create a reliable batch of internal and external links
Links are another vital part of improving your pages. Both internal and external links are important. Internal links help push users to other parts of your website – they aim to increase the average time spent on your site, and thus boost conversion rates of adverts.
External links are slightly different – placing reputable, exceptional quality external links on your development can help improve your own reputation. This also looks better on search engines. Consider using backlinks and internal links to drive traffic to the website.
Ensure that your website is responsive
A responsive website is one that loads quickly and works on a myriad of different devices. In ages past, web developers only had to worry about computer browsers. In today's digital world, however, websites must be functional on devices such as smartphones and tablets. Most web browsing today is now performed on smartphones in fact.
To that end, your website must function properly on both computer and smartphone browsers. Some web development platforms automatically create mobile responsive versions of websites. Furthermore, there is plenty of tools available. If your site is responsive, it will look much more attractive for paid advertisements – this is because load times will be quicker, and it will be available to a wider range of users. This is a key part of how to get traffic to your blog.
Paid advertising is a legit way to earn extra funds. Anyone who has a website and basic advertising knowledge can implement a paid advertising strategy. Even university students or those in education could do this. The key to success is to make your website attractive. If you build a responsive, regularly updated website and post quality blog articles, your paid advertising could be much more effective.