Without diligent or regular maintenance, a property can easily lose 10% of its appraised value. In fact, University of Connecticut and Syracuse University researchers suggest that maintenance can increase the value of a house by 1% each year. Unfortunately, maintaining a house is often a chore that many would like to avoid. After all, spending your Saturdays watching television is probably more appealing than puttering around the house.
To avoid lengthy maintenance chores, it is important that your home is built using materials that are easy to keep in good condition. Doing so will reduce repairs and makes it straightforward to clean and retain the appearance and functionality of your dwelling. Lets duscuss how to design a low maintenance home.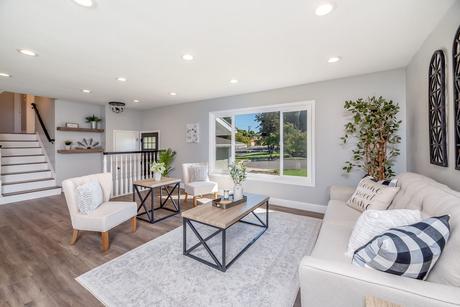 Photo credit: Pexels
Easy Clean Materials and Surfaces
An important part of home maintenance is cleaning. However, it is not only dusting or vacuuming that can get the job done. Deep cleaning is also essential to keep the place in a pristine condition. If you have no time to do either one, professional companies and experts can clean your house efficiently.
One of the major factors that affects the quality of home maintenance is the type of materials that were used in constructing the house. Walls can be made of bricks, wood, metal, ceramic tiles, natural stone or vinyl. Indoor wooden walls are usually painted with oil-based paints while other surfaces can use water-based paints. The satin finish is ideal for kitchens and bathrooms as they are suitable for regular cleaning and scrubbing. Tiles are also convenient for these rooms. They are durable and it is easy to keep them spotless and fresh using water and household products.
Another material for the wall that is easy to clean is glass. It is a modern material that looks very chic. Outdoors, brick and concrete walls are uncomplicated to clean using water or high pressure machines.
When it comes to flooring, there are many low-maintenance options. For example, laminate flooring is not only inexpensive, but also simple to clean using warm water and soap. Hardwood flooring is another a good choice because they are attractive and easy to maintain. If your budget allows it, floors made from marble and ceramic are not difficult to keep in a great condition.
Simple Home Design and Layout
Besides constructing a house using easy to clean or maintain materials, designing a functional and modest home also makes it hassle-free to preserve its condition. For example, detailed moldings may look sophisticated and elegant, but they are also perfect for collecting dust and dirt. They require care and regular cleaning. Selecting simple and bare walls make it easy to clean them without the hassle of bumps and ends. Intricate carvings on stairways as well as elaborate kitchen or bathroom furnishings may look posh, but they can take up a lot of your time requiring you to devote several hours just to get rid of the dust and grime.
~
Cleaning a home takes time and effort that you could easily spend relaxing on your day off. To reduce the burden, a house that is designed simply and made of easy to clean surfaces and materials can make home maintenance less of a chore.