Everybody loves to have their study room. There are ways to add the value of this room. You can decorate your study room by the home improvement products such as carpets, curtains, mats, study lamps etc. These are essential for decorating purpose.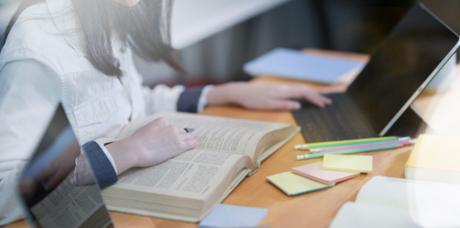 Modern Geometric Carpet:
Modern geometric carpet is one of the most essential home furnishing products. It can perfectly match with your study room. The design of this carpet is very unique and classy. It is available in four different colours such as silver, grey, beige terracotta and blue-grey. This modern carpet is made of very high-quality materials. It requires very low maintenance and it is very easy to clean. You can purchase this carpet from a reputable online store.
Curtains:
A cosy room is perfect for studying. A pair of contemporary curtains can make your study room cosy and comfortable. Pencil pleat curtains are available in a wide range of colours such as coffee colour, golden, silver, glitter etc. These curtains can make your study room more beautiful and sophisticated. These curtains also help to make the room cooler during the summer season. Apart from that, they are easy to clean and maintain.
A Small Mat:
You can place a beautiful small mat in front of your study chair. It will give you a high level of comfort every time. Mats are made of several types of materials such as velvet, cotton, wool and other materials. They are also available in many colours, designs, sizes and styles. You just choose the perfect one depending upon your personal choice and budget as well. Like carpets and curtains, mats are very easy to maintain and clean.
A Study Lamp:
Study lamp is essential. You should place a study lamp on the table. Contemporary lights are widely available in the market. They are perfectly matched with the ambience of your room. These lights cost-effective and have longevity. Modern study lights are designed with in-built battery. They are completely battery-powered. So, you can save electricity.
A study room remains incomplete without a reading chair. It is also known as a study chair. This chair always gives you great comfort while reading. Study chairs come in different sizes and styles. You just buy the perfect one based on your budget.
So, in this way you can decorate your study room. All the products are available widely in offline and . Choose the perfect one and pick up it for your study room.