Graphic design, all by itself is pretty technical in nature and can be mastered with discipline. However, when you add marketing and branding in the mix, it get trickier. A professional logo design is a case in point.
In this day and age, if you run a business, irrespective of whether it's big or small, offline or online, you need a unique and attractive logo to stay ahead of your competition and to make progress. This is because a logo helps in:
Spreading brand awareness
Improving consumer engagement
Boosting sales
Increasing reputation
Encouraging brand loyalty
if you want to create the perfect logo for your business, then you have come to the right place! To get started, just follow these steps:
You can't design a logo unless you understand your brand first which is based on the following:
Target Audience: A brand is "for" a certain group of people i.e. the target audience. Thus, it should have all the qualities it needs to be loved by them. For instance, if your target audience is young teenagers, then you need to choose a casual or even edgy brand. Similarly, if your audience is young girls, then you will use a warm and comforting tone, and use stylish fonts, bright colors, etc.
Brand Voice: If your brand was a person, then it's personality would be the brand voice. In other words, it's the tone, choice of words and emotions that make for a brand voice. Examples include formal, cheek-in-bones, funny, etc.
Mission Statement: Your company's mission statement is what the brand stands for. For instance, it could be providing the salaried individuals the luxuries that only the elite are used to having. It can also be providing high-quality education to meritorious students in remote corners of the world.
It's not easy to come up with a unique and striking logo design when you have no inspiration or foundation. In fact, even professional designers often check out other trending logo designs to draw inspiration for their own designs. So, there is no reason why you shouldn't pay a visit to some of the top sites for logo design inspiration yourself.
When checking out the logo designs, pay attention to the color combinations, the techniques used, and how different design elements affect the message that's conveyed.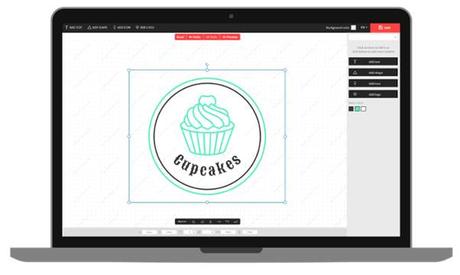 No matter what type of logo design you pick, it won't work unless it follows the fundamental rules which are:
Simplicity
When creating a logo from scratch, it's possible for your first instinct to be picking a design that's grand and complex. In theory, it may sound like a good idea. However, in reality, it's not so much. In fact, creating overly complex designs is one of the most common mistakes in logo design.
If you want your logo to be practical, useful, and effective, then you have to pick a design that's simple and easy to remember. Complex designs often confuse the customers and dilute the message you want to get across.
Uniqueness
This one is rather obvious but still deserves a mention. There are millions of logos around the world and most of them look similar to each other which is a big problem. This happens because amateur designers lean towards clichéd design elements which show a lack of originality.
To take an example, if you will take a look at a few dozen logos for real estate companies, then you will see that many of them use skyscrapers, square and triangle shapes that are traditionally used for representing a house. Similarly, communication companies use speech bubbles, globe icons, etc. which are plain uninteresting.
If you want your logo to stand out, then it's important that you put on your thinking cap and look at what's beyond the obvious.
Flexibility
You don't want to use your prized logo only on your official website. There are many other places where you need to use it to make the most of it. For starters, you will need to use it on your social media banners to build your business brand socially. You also need to put on promotional products like pens, notepads, caps, and t-shirts that you can distribute in local events and for contests, etc. So, your logo must be designed in a way that it looks good irrespective of whether you scale it up or down. It should also work when used in greyscale, as its possible you will have to use it in places where colors aren't an option.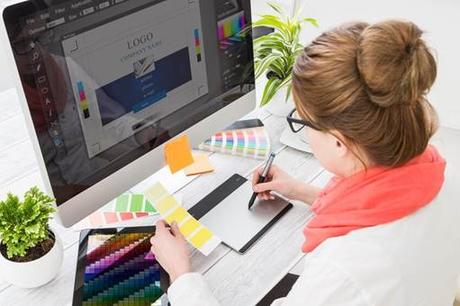 Now that you know what makes a good logo "good", it's time to find a logo designer. The following are your options:
Graphic Design Studio: If you live in a big city where there are a few graphic design studios or solo professional graphic designers, then you can approach them to have your logo designed. Since they have both skills and experience, the job will be pretty easy granted you have the funds to cover their fees. You are warned though, these services aren't cheap.
Freelancer: This is the age of the Internet in which you can contact remote professionals easily for all kinds of tasks which include graphic design. On websites like Freelancer.com and Fiverr.com, you can find a number of graphic designers with different skills and rates. You can contact the one you find the most suitable for the job and have your logo designed easily. This option is usually a lot more affordable than hiring a professional designer locally. However, you may not get the kind of quality you are going for as many of these designers are semi-professionals who don't have proper industry experience.
DIY: If you want a premium logo that's also affordable, then you can make it yourself with a logo generator. A logo generator is a software program or web-based platform that allows you to create unique and attractive logos easily. Some of the advanced programs that are available today make use of artificial intelligence and machine learning. They are capable of creating professional-quality designs that are based on your exact requirements. Plus, you usually get the results within 15-20 minutes which is simply unheard of in the traditional logo design domain.
No matter what approach you take, always remember that the logo of your organization will play a huge role in marketing and branding. Thus, take your time when making the key decisions and strive to create a design that's original and inspiring. Good luck!