Do you love these as much as I do?  Clearly, not only am I a white cotton sheet hussy, I am a grapevine lighting trollop too.  Are you a floozy just like me?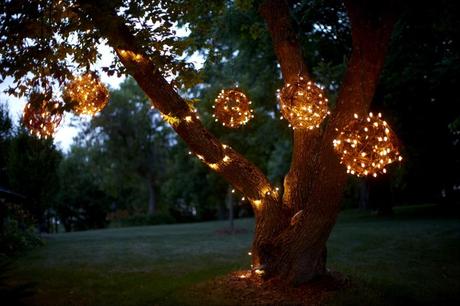 Photography by Andrew Grinton Photography
I love them almost as much as I love my tree that they are hanging on.  No worries though, if you don't have a tree, you can place these on the ground at night and they look stunning there too.  The important thing to remember is this :
* You may hang them near outdoor dining areas for soft low lighting
* You may set them on the ground or in gardens for ambience
* You may hang them around social areas of your living space for lighting
BUT THE MOST IMPORTANT THING TO REMEMBER IS THAT THESE LIGHTS WILL HIDE ALL YOUR WRINKLES.
You will look gorgeous in such low lighting, and all wrinkles will be out of sight.  My kind of decorating.
Want to learn how to make them ?
I will be posting a "HOW TO" soon, so you may create these DESIGNER DELISH-OUS-NESS lighting.
Don't want to make them, but love them? I have two wonderful friends who can take care of that for you.
So…..
 Get to work!
GO SHOPPING:
BUY
* One or two sizes of beach balls (the kind that you can deflate).
* White mini lights(for outdoors) with green cord
*Wire….like this size shown below….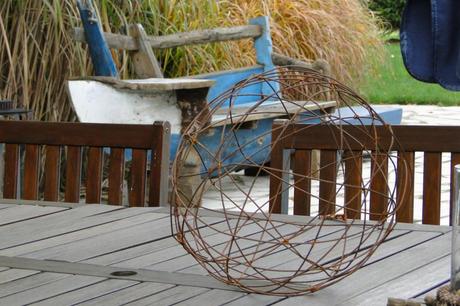 * Extension cord (preferably one that can be disguised in mother nature)
* Chain to hang the grapevine lights (pick a pretty chain, not some bright ugly brass one) Go for oooooh-natural looking .
*Grapevine…if you live in Canada….it is EVERYWHERE ! It grows up trees like it is a wild child.  Hey, look what wild child I found in my tree ….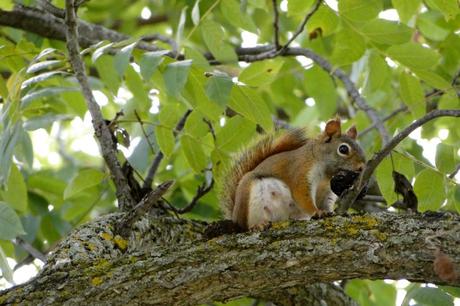 Grapevine can actually choke a tree, so most people/farmers want it OFF.  They will be happy when you are pulling up and down on their tree removing the grapevine that has a man hold on their tree.  Eat your Wheaties that day, you will need some muscle.  I have been known to wrestle a grapevine filled tree in my life time.  I sometimes LOST.  It is not for the faint of heart.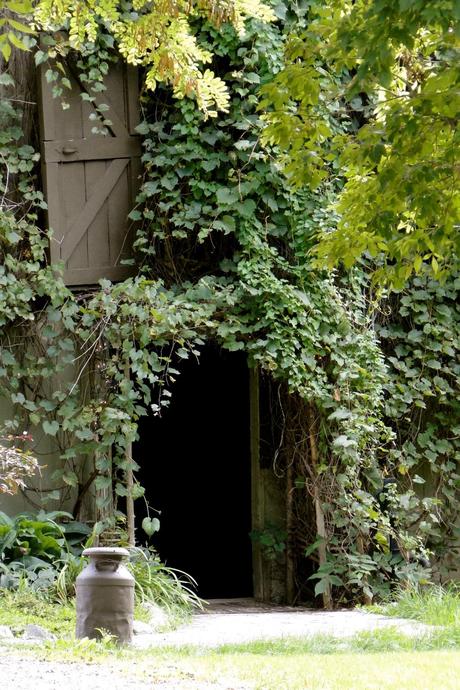 GET READY FOR THE ADVENTURE.
Wear your HUNTER BOOTS so you will at least look good for the adventure.  Don't have any?  Go buy them. They are the yummiest rubber boots on the face of the earth.  Cozy and warm.  I could sleep in mine.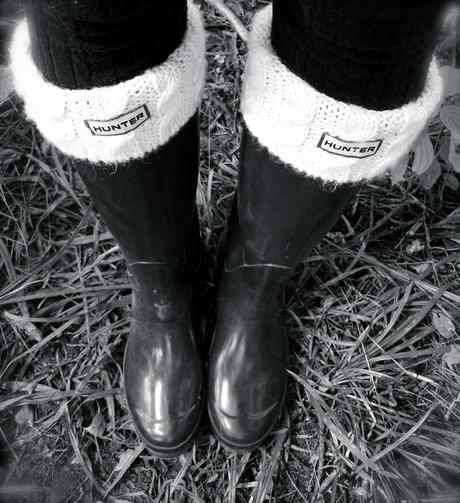 Next adventure will be to find grapevine. It looks like this. I have some hot tips on how and where to find this.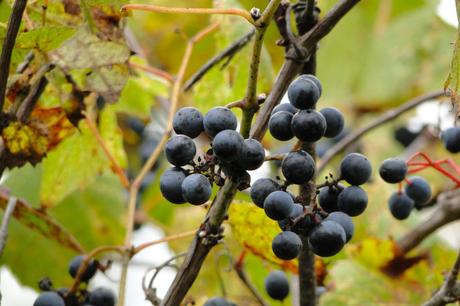 If all of the above makes you tired, and you want to just sit in bed in your fuzzy pj's….don't be alarmed.  That is super fun to do too.   I have friends who can rescue you and create your grapevine lighting.
 My fields and trees will be naked by Christmas. Jokes, jokes.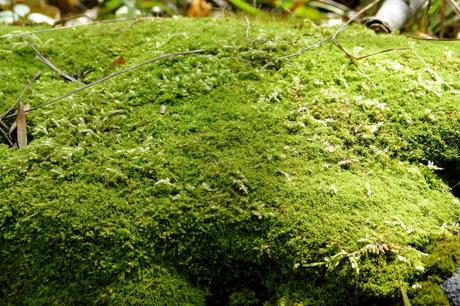 I am all about creating items from what we have around us, and thinking outside the box.  I like to have a classic original look in my work, with some cutting edge creativity.
Tis the season to start creating some original gifts and fall decor.  I can help you with my insider designer scoop secrets.
Afterall….
" A CANDLE LOSES NOTHING BY LIGHTING ANOTHER CANDLE "