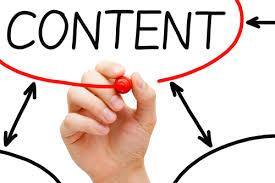 Many SEO specialists have found and realized that their sites have been penalized in the wake of Google Panda's updates. With this frequent shaking from Google with its updates, it has really been a tough task for all see optimizers to maintain its sites. And when it comes to content creation, then keyword stuffing and using duplicate content for your blog is a strict "NO-NO". The traditional method of content creation for websites was to stuff your content with possible keywords as possible and relevant anchor text. If it is readable by human being, then it also adds an extra value to it. But gone were the days when people used to like those contents. Now it is just the opposite, Google is no more liking and appreciating those contents being stuffed with keywords and instead of that looking for real and readable content.
Infact, Google is now smart enough to show variations in the search results. Creating exclusive content for your blog is all that is needed by Google. So, in order to create Panda-friendly content, all you need to do is to follow these tips as highlighted below:
Creating a variety in Anchor Text: This is one of the most important thing which needs to keep in mind. It has to be keep in mind that the anchor text being used in the content should be varied. So, if you are thinking to rank for a particular keyword such as "content writing company", then you do not need dozens of links to be used as the anchor- text. Hence, it is recommendable that to use keywords in your content but that too not excessive and at a steady rate. This also allows Google to better decide if your site would be relevant to the search result even if the keyword exactly doesn't match of what it was searched in the search bar.
Quality Content always Matters: Creating exclusive, unique and quality content definitely matters a lot. Google as well as readers do like to go through unique content. Duplicate content is greatly hurting SEO for many websites. Hence, it has to be in mind not to create those duplicate contents for your blog. Using duplicate content for your site is actually nothing appreciable and instead Google might hurt you back because the same content is used on more than one site.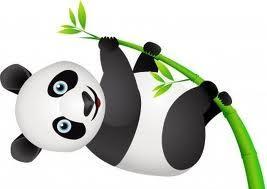 Content Stealing or Duplication is strongly Punished: It is actually not necessary that Google penalizes duplicate content because it is viewed as stealing. It can happen that the same author is distributing the same content around the web. This won't be penalized until and unless the same content is not found in some other websites and has been caught in Google's eyes. Google aims to give the most relevant and appropriate search results and that is why most of the searches are being done using Google. Therefore, it is better not to steal other's content and to think creatively and make some content of your own. That is most necessary and important for your blog to maintain it's stability in the eyes of Google.
Thus, with each updates coming up from Google, some or else new updates have been coming, thus bringing an effect in your site. Therefore, it is recommendable to update your website with valuable, unique and fresh content so that it is appreciated both by your readers and search engine. The content must be written in a simple and lucid language so that it is meant for the humans and not for the crawlers. Off course, there are other factors too which are responsible for a balanced website. But, yes as content plays as the backbone of a site, therefore these points are important and has to be keep in mind while creating content for your site. Maintaining these would surely help your website to grab a significant position in Google's search results.
About Author:
Aditi Datta is an adept blogger and professional content writer who loves to maintain a well resourced and researched blog through her essential tips and guidelines being provided through her writings.