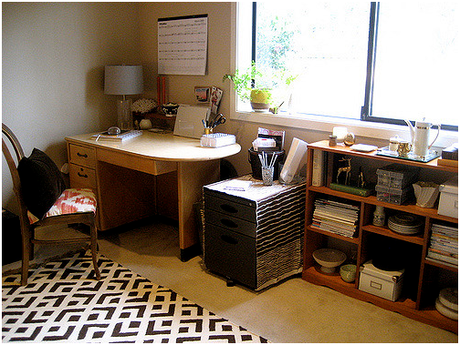 More and more people are either choosing to work from home or finding it a necessity as they seek to balance increasingly busy social and professional lives with raising children. Having a dedicated space at home can make it easier to work from home. However, it is essential to have a dedicated area that will allow you to switch off from distractions and focus on getting the work done. It will also give you a space to keep your work safely; without risk of losing anything important. Your office space should be created with these thoughts in mind: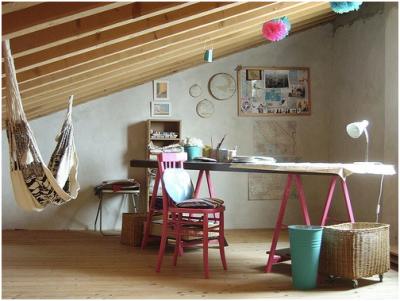 The location should be located in the best place for you to work; this will be unique to you and your style of working.
The office should flow to suit your needs, adequate and accessible storage is essential.
Getting the right seat is essential; you may spend many hours sat in the chair!
The color should be soothing or stimulating according to your preference; it is your space.
Ideally your desk should have a view. This will allow you to take a break and nit feel completely isolated.
There should be plenty of natural and artificial light so that you can always see what you are doing.
One element of your home office which is often forgotten is the flooring; there are several key things to consider ensuring you get this essential element right: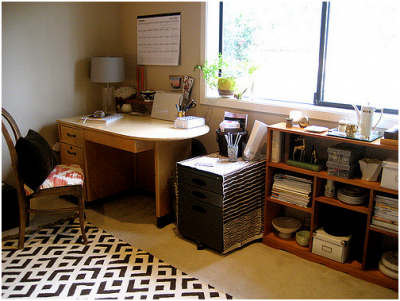 Choose colors to boost your creativity
Creative workers tend to prefer creative colors; these are usually bright and stimulating. You can choose tiles or even carpet which will boost your creativity. Paler colors may suit more if you role is more analytical.
Clients
If you are likely to have a client visit you then you will need a professionally looking office, preferably with a corporate feel. This means using tiled pale colored floors and a professional desk. Generally larger, square tiles will help to convey a professional space.
Develop a personal sense of style
Your office is situated within your house. There should be personal items in your office, just as if you were in a place of work. However, you should also make sure the room is in keeping with the style of the rest of your house. There is little sense having a room which feels isolated or cold compared to a warm, comfortable house. You will end up working in a different area of the house!
Choose the best type of floor
Your floor type will depend upon your needs. Chairs which are on wheels are best suited to hard floors, particularly ones which are durable such as tiles or hardwood / laminate. However, if you prefer the warmth of carpet it is possible to purchase mats for under your chair which will allow it to move. A carpet can create a warmer, more personal space which may suit you better. Neither decision is wrong; it is a matter of personal taste.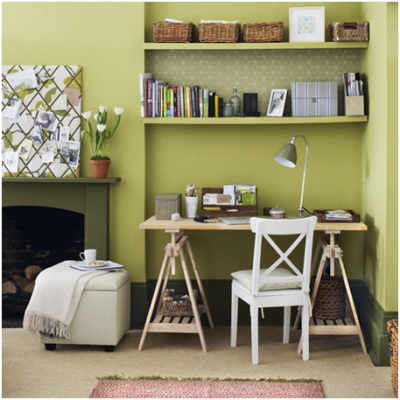 Height
A desk does not need to be designed to be sat at. Many firms are now recognizing the power of the standing desk. It can increase productivity and creativity and may be better for your body. It is possible to purchase a variable height desk so that you may stand or sit depending upon your mood that day; or on what you need to achieve.
Location
The location of your office space is important from a flooring point of view as well as a work point of view. This is particularly true if your home office is a space in the corner of another room. Putting different flooring down to the rest of the room tells everyone, including you, that it is a separate part of the room. This helps you to get into the right frame of mind.
Creating beautiful flooring for your home office is not that difficult. All you have to do is invest in top quality materials, and select a design that complements your space. Bamboo, cork, hardwood and even rubber are excellent choices. They're all weather-proof, durable and resistant to intense foot traffic. Settle on a budget and choose the type that best matches with your sense of style too.