Infographics have been widely used for various media, both in the electronic or paper-based media. By electronic means, infographics besides being used in websites can now be accessed through social media applications such as Pinterest, Instagram, Facebook, Twitter and many more. On the other hand, paper-based media also utilizes this innovation for magazines, posters, flyers, and brochures to name a few.
But what are infographics? Inforgraphics are stunning and eye-catching visual representations of information put into one through creative designs by creative minds. These are usually easy to understand, concise with brief explanations and direct to the point ideas. With such a trend recently, it is no wonder almost every industry around the globe gets a fair share of this innovative creation.
Infographic Design Concepts
Infographics conceptual designs vary hugely. Each inforgaphic designer must decide how they will portray the information. Most of the time they will stick to the theme of the information provided.  If it's about working out, they may draw body silhouettes and fill it with data or statistics about it. If it's for a food industry, graphic artists may draw spoons or forks composed of words just like in this picture:
Fork It Over
Most of the graphic artists use maps to easily portray geographic statistics of certain usage of social media applications such as twitter. Or show relationships between two or more countries. This is one of the best approaches when dealing with aerial bases.
Twitter Territory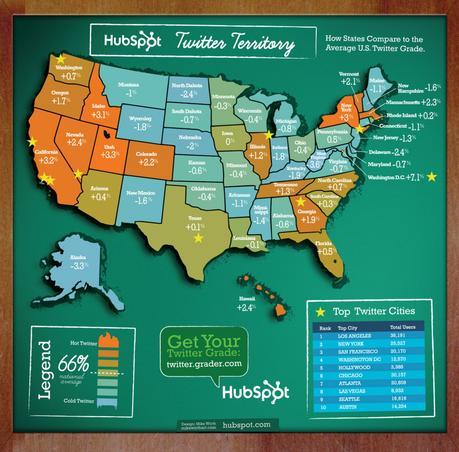 Infographic Features
Infographics should provide people not only food for creativity but also nourishment for information dissemination. The following key features should be noted when creating an infographic that would sell to the audience.
1) Determine the Goal
The design should create a story that will evoke the essence of the infographics. However, it should be based on what the company's goal is. The goal, therefore, should be the basis of the design. If the goal is clear from the very beginning, then designer won't be confused about what to put and what not to put.
2) Be a Minimalist
If the designer is smart enough to keep it low, he or she can use the art of minimalism in designing the infographic. Moreover, if the design does not need too much attention, then this technique can also be used. Minimalist designs are mostly seen in magazines as it is very easy to interpret and read. Examples of these are National Geographic and Times Magazine. Lastly, if the date being presented is very few in nature, then this is the best design that can be incorporated. An example of a minimalist infographic can be seen below.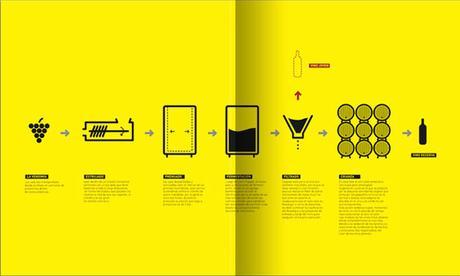 3) Avant-Garde
In fashion, avant-garde is the opposite of minimalism. It exudes grandiosity. In infographics, this is useful if the data is very large in nature. However, the designer should be able to categorize the bulk of information as it may confuse the consumer who will interpret the design. If the data is too big, it can be broken down into several infographics for easy interpretation. An example of a grandiose infographic can be seen below.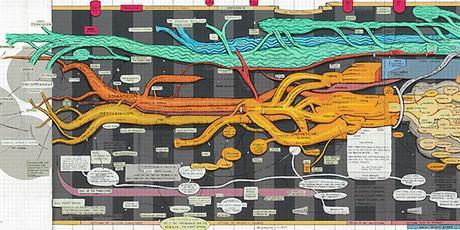 4) Cite your Sources
A credible infographic always cites sources that are authoritative in its field. They should not cite sources from second or third-hand websites and blogs. It should be directly from organizations, academicians, professors, government agencies to name a few. Sources are usually being placed at the bottom of the design. At the bottom of this image, you will see the list of sources in which data was extracted.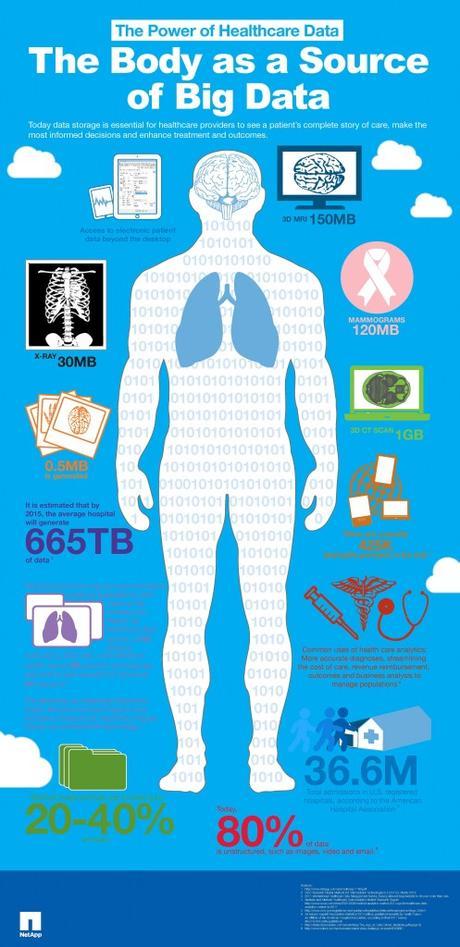 5) Use of Social Media
For more users to access your infographic, the designer may incorporate your social media accounts. In this manner, people would have an instant reference about the infographics. If they like what you present, then this will drive more traffic to your websites.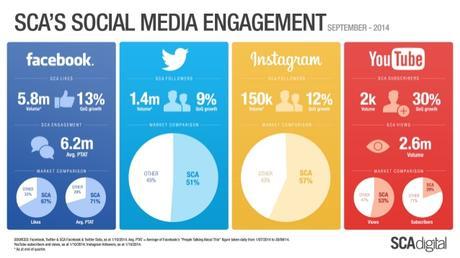 Thanks to Visual.ly, Ofifacil, Vizworld & ihealthtran.


The 5 Best Tools for Creating Infographics
A lot of tools are available on the internet for creating your infographics. These are helpful if you don't want to hire a graphic designer since most templates are already available.
Visme.co
With Visme, it allows you to look like a "pro" as there are lots of options to choose from starting with templates as well as a very big list of icons and shapes which you can use anytime. There is a basic free version while the rest comes with an amount. Go to Visme.co

Canva
With Canva, it comes with a free video tutorial in which it would teach newbies on how to use their website, incorporate all the design elements so that the creativity in you will come out. As usual, it is free but only limited to a few designs and templates. Go to Canva.com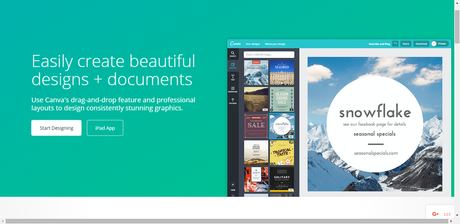 Easel.ly
Don't be confused with this website as it does not come with instructions on how to utilize and bring together all the elements for your infographic. It's also free but does not come with a wide range of themes. Go to Easel.ly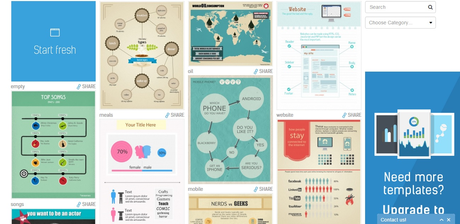 Piktochart
Piktochart is said to be one of the glamorous websites in which you can produce stunning infographics. Unlike easel.ly, this website will guide you through an easy step by step guide to producing your desired outputs. Besides the "pro" feel on the themes and templates, you can also embed videos from around the globe. Go to Piktochart.com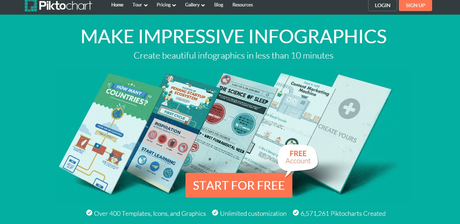 Infogr.am
If you are an avid chart maker, then this website boasts of the most eye-catching charts. More than 30 plus comprises this number which can be easily modified. You can also incorporate your excel files inside the platform.After your done with your design, you can save it in several formats. Go to Infogr.am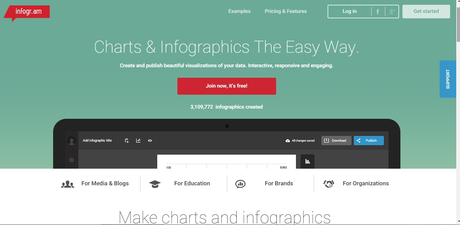 As you can see, infographics are not only a great source of knowledge but it also eases the data into acceptable bits of information for the average consumers. It is an essential tool for advertisements, for government agencies to alarm people, for various industries depending on their goal. In the end, infographics should possess the above key elements without sacrificing the design aesthetics.
—
This article was written by Nicole Stansley a digital marketing strategist for homework help educational project and a freelance writer. She is now learning the basics of web design and enjoys evening runs.
Original SEO Content by SEOAndy @ How to Create Awesome Infographics