Backyard garden paths serve an aesthetic and practical purpose. They offer an easy and safe way to access your garden from your home. They also give you a visual connection to your home and garden. An attractive garden path will help define your outdoor space.
Choose Materials
There are several materials to use when creating your garden path. For a simple path, you can use mulch or gravel. You can also use brick, stone, or concrete for more creative designs. Mulch is known for playing a supportive role in well-manicured garden beds. Mulch is an inexpensive material that can be incorporated into a walkway design as well. It is considered to be relatively low maintenance, and it naturally blocks weeds, which is an added plus. According to Mid-State Paving & Sealcoating, concrete is also popular as a durable and low-maintenance option that will last a long time with minor upkeep.
Gather Your Tools
Certain tools are needed for your pathway project. You may need all or a combination of these manual garden tools. Be sure that you have a garden trowel, garden rake, spade, wheelbarrow or dolly, bucket, and drywall saw. If you are new to gardening, choosing the right tools can be confusing. There are so many designs and sizes. Before you start, according to Gardener's Supply Company, you should just make sure that you have selected tools that can make the job easier and more efficient.
Decorative Aspects
When it comes to decorative aspects, be creative. However, finishing your edges with bricks and plants or flowers is a good way to do this. You can lay your bricks flush with the ground to separate path borders. Next, you can arrange flowers to overflow the edges of the walkway.
Another way to outline the path is by placing the bricks above the ground. It works like a miniature wall. If the path borders a grassy area, just remember that you will need to keep the grass trimmed. Another option would be to zigzag your bricks by laying them at an angle, one over the other. This gives the sides of your pathway a saw-toothed appearance.
As simple as garden paths may be to create, they require some knowledge of your terrain and garden space. Also, learn about the types of flowers and plants that you want to adorn your path with. The results of your efforts will be a beautiful and unique creation that will provide you with functional enjoyment.
Are you making a garden in your backyard? Read more tips here.
Get recipes for your 'garden goodies' in the Gourmand World Award Winning book The Basic Art of Italian Cooking: Holidays and Special Occasions- 2nd edition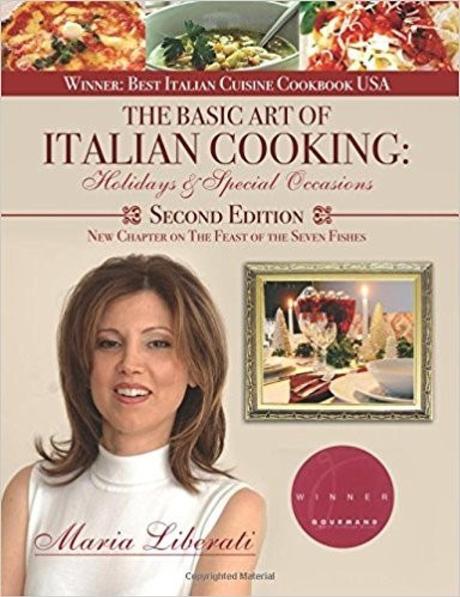 Gourmand World Award winning Holiday book
" data-orig-size="384,499" sizes="(max-width: 1000px) 100vw, 1000px" aperture="aperture" />Gourmand World Award winner