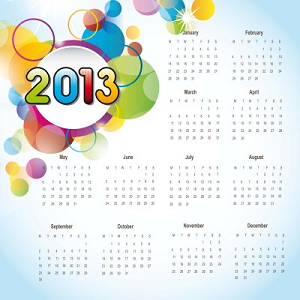 Do you love online marketing?
Be honest.
One of the most hated tasks when it comes to marketing online is content creation.  Whether it's coming up with ideas and time for blog posts twice a week (minimum!), figuring out what to post on Facebook (or Twitter, Pinterest, LinkedIn, and now Google+ too), and let's not get into "alternative" formats like You Tube videos, content marketing is work.  There's no other way to say it – just like any other successful marketing strategy, using content marketing as a means of growing your business takes planning, persistence, and patience to be successful.  The payoffs, if you ask businesses large and small, are worth the time.  (And those who don't agree aren't likely to be around in 5 years, honestly.)  But actually doing your content marketing puts the work back into work for many business owners, if you know what I mean.
Even for those of us who enjoy writing (and playing with other media well suited for content marketing strategies) can find the actual implementation of content marketing to be overwhelming if we approach it without some thought and organization.
And it's a secret I'm sharing with you today:  a content marketing plan can make you fall in love with your business again this year!
Now before you think I'm just blowin' sunshine, let me tell you what I mean.
Do you sit down at your computer and wonder what to write for your blog?  Do you struggle to find time create unique, relevant content for your blog – and procrastinate to the point of rarely (or never) updating your blog because you just don't know what to write?
And then let's talk about your social media sites – do you just throw anything up on your Facebook page, not quite knowing what you should be posting in the first place?
Approaching your content marketing strategy via the age old technique called "flying by the seat of your pants" isn't ideal for many good reasons related to the do's and don'ts of social media marketing.  But there's an even better reason not to do it.
It sucks the life out of you.  And you start to hate your business.
Maybe you're one of those people who likes to be "spontaneous."  Maybe.  And if so, good for you.  But for many people, the idea that spontaneity breeds more creativity is actually a myth.  For many who use the desire for spontaneity as their reason for not using a content marketing plan, they're pleasantly surprised at how the structure of a plan for their social media updates and strategy actually frees up time and brain cells to engage in the fun, creative side of marketing.
How to Create a Content Marketing Plan
There are a number of templates and tutorials out there for creating a comprehensive content marketing plan that covers multiple social media platforms.
The simplest, cheapest way to create one is this:  Grab a calendar.  You can print one from Outlook or use the pretty one your church gave you (if it's a wall calendar; you won't have enough room in a pocket calendar).  I happen to like the calendar sold online at Flylady.net (it's not an affiliate link; I just really like the calendar because of the large squares!).
1. To the left of the row for each week, choose a theme related to your overall mission as a company.  Jot it in the margin.
2. On each day you'll be blogging, create a blog topic related to that week's theme and write it in the square for that day.
3.  Choose a general topic for each day that week related to your week's overall theme.  Using each day's theme as a guide, research and create content for your social media updates.  You can jot notes on your calendar if you want, otherwise use the scheduling features in programs like Facebook, or HootSuite or others to actually post the content you'll use at the times you've determined are most appreciated by your audience.  Most people work about a week at a time at this step, and as you get more experienced at it, it goes quicker.
4. You may decide you want to plan a year in advance, at least in terms of choosing your themes for each month.  Doing so gives you a bird's eye view of where you're going throughout the year.  You can make sure your topics are logical or discover ahead of time if you might need to switch out a few months so your content makes the most sense for your particular audience.
That's it.  It's not difficult; it just takes a commitment to sitting down and thinking ahead.
But I promise you this – if you do, you'll find yourself loving this part of your business more than if you're always worrying about your next content posts, whether on your blog or elsewhere.
What kind of content marketing plan do you use?  I'd love to hear – leave me a comment below!