How to cook brown rice to fluffy, flavorful perfection! Three easy tips and instructions for how to cook brown rice on the stove and how to cook brown rice in a rice cooker.
It's another rice post! Today I'm going to show you how to cook perfect, fluffy brown rice…that's right, fluffy!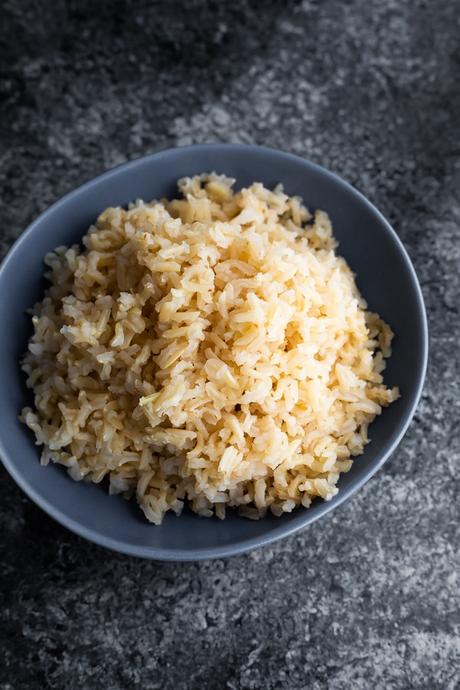 Brown rice is a much healthier choice than white rice as it sill has the bran and the germ intact. Translation? More vitamins and nutrients, and it takes longer to break down, preventing huge spikes in our blood sugar levels.
But brown rice also has a bad rap for being chewy and flavorless. Well today, we're going to fix this problem!
*this post is discussing long grain brown rice. For information on how to cook short grain brown rice, check out this recipe!
What this post covers
three simple tricks to get perfect, fluffy brown rice
how to cook brown rice on the stove
how to cook brown rice in rice cooker
Continue reading: How to Cook Brown Rice (Stove & Rice Cooker)