The following is a guest post from Teach Away and an explanation of their TEFL cert from the University of Toronto:
TEFL vs. TESL - What's the difference? 
TESL stands for Teaching English as a Second Language. If you are teaching English in a country where English is the official language, your students will be learning English as a second language.
TEFL stands for Teaching English as a Foreign Language. If you are teaching English as a foreign language, you are teaching English in a non-English speaking country; for instance, teaching in Vietnam.
Not All Certificates Are Created Equal
A TEFL course is ideal for teachers planning on teaching English overseas. Courses can vary from a 20 hour course all the way up to a Masters degree in TEFL. Regardless of the type of course you enrol in, a good one will give you the strategies necessary to run a well organized and effective class, and prepare you to plan lessons and work with your students.
There are some key things to look out for when selecting your TEFL certification. We've put together some guidelines to help you to identify a Great TEFL course as well as a Not-So-Great TEFL course.
A Great TEFL Course
Here are some thing a great TEFL course should have.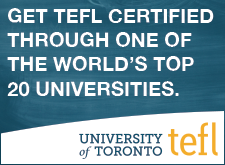 From teflonline.teachaway.com
Course Length
100 hours or more - courses of less than 100 hours are not usually recognized by schools looking for teachers
Reputation
Recognized worldwide 
Reputable Educational institution providing and promoting the course (ie. University or College) 
Follows a curriculum written by professionals in English language education 
Course Work
Broken down into modules; students have a clear idea of what they will be learning in each lesson 
Students submit assignments for assessment, and write tests or quizzes before they can complete course modules, ensuring that they have a complete understanding of the material before moving on.
Feedback and Communication
Assistance is provided with any potential technical issues.
There is a number you can call, an email address, and/or Skype ID. Someone should get back to you within 24 hours
The course provides plenty of information prior to enrollment - for example, representatives hold webinars or information sessions, or provide detailed information on the course on their website or brochure. 
Documentation
Students receive a certificate with a seal of authenticity from the developer of the course The certificate is professional-looking and can be shown to employers as proof of TEFL certification 
Job Assistance
Assistance with overseas job placement provided after you graduate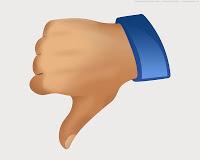 From teckgeek.com.au
A Not-So-Great TEFL Course
Here are some warning signs of a not-so-great TEFL course.
Course Length
20 hours, 40 hours, 86 hours (anything less than 100 + hours) 
Reputation
They have a nice looking website 
An English speaker wrote the course material 
Course Work
Is a click through of web pages 
No assessed assignments or tests, students can finish the course as long as they can use a mouse and keyboard 
Feedback and Communication
Technical support is provided … maybe (if you can find contact information) 
You're told, "The best way to learn more about the course is to take the course!" 
Documentation
Students receive a certificate of completion without a seal of authenticity
Employers question whether you made the certificate yourself. 
Job Assistance

From teflonline.teachaway.com
The University of Toronto and Teach Away
The University of Toronto has partnered with Teach Away to provide the 100 and 120 hour TEFL Online course. The University of Toronto is a top 20 university in Canada. Their partners at Teach Away have been recruiting educators since 2003 for educational institutions all over the world.
The University of Toronto's TEFL Online 100 hour course covers the six core modules - touching on classroom management, lesson planning and the pedagogical principles of ESL teaching. Their 120 hour course includes two additional units of specialization (depending on your area of interest). Teaching English to young learners? To Arabic speakers? Test Preparation courses? You can find these specializations within the University of Toronto course.
If you are interested in finding out more information, TEFL Online regularly hosts webinars, and you are always able to call and speak with a representative. As well - during the course, if you hit any snags, TEFL's friendly full time web team will be able to assist you.
When you are finished the course, TEFL Online's relationship with Teach Away works to your benefit - happy to provide placement assistance to TEFL grads, they will help you to explore your employment options as a new TEFL teacher.
Click here to find out more information.