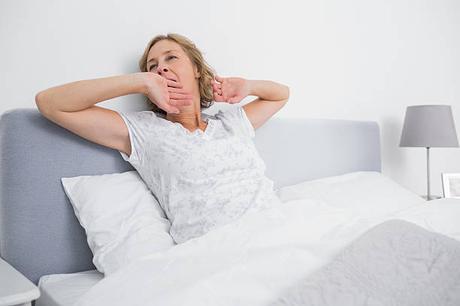 Often overlooked as the reason for waking up with aches and pains, your pillow could be the reason for a disturbed and uncomfortable night's sleep.
A pillow that has become lumpy, discoloured or is old will no longer provide proper support and can often be the cause of sleepless nights.
As important as your mattress, good quality and comfortable pillows can significantly reduce any neck, back or shoulder pain experienced when sleeping.
So, what is the best pillow if you're waking up with a sore neck or back? 
Types of Pillows
The two main types of pillow fillings are natural or synthetic fillings. Natural filled pillows will keep their shape and level of support for longer than synthetic, but it is still recommended to plump your pillow daily.
Synthetic pillows can be made from visco-elastic, polyurethane foam, latex, gel or fibre-filled; or any combination of these.
Offering good support and pain relief, memory foam pillows are usually soft and smooth, contouring to the shape of your head and neck.
More long-lasting and made from a natural material, Latex Pillows are cooler than memory foam and have great pressure relieving qualities.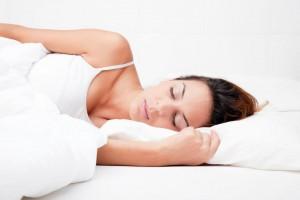 Gel Pillows provide a unique massage effect from their gel center and provide added softness.
Natural filled pillows containing either goose down, duck down or a complement of both. The more down or feathers contained in the pillow, the firmer it tends to be.
Down filled pillows tend to be softer than feather and are priced at the higher end of the pillow market.
Like your mattress, it's recommended that you consider a good quality pillow protector to keep your pillows in optimum condition and ultimately fresh and clean.
What is the best pillow for my sleeping position?
Whatever your sleep position, it is generally recommended that you sleep on your side to prevent sleep interruption and help you rest in a more comfortable position.
For many back sufferers, however, sleeping on your side can cause the lower spine to be rotated slightly, contributing to back or hip pain.
What is the best pillow for back sleepers?
The best pillow for back sleepers is a good quality medium support pillow, such as the Kaymed V85 Medium Contour Pillow.
Made from a superior grade visco-elastic material, the Kaymed V85 Pillow offers a choice of heights for added comfort and support during sleep.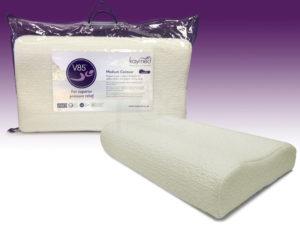 Back sleepers who experience lower back pain can also place a pillow under their knees to help maintain the normal curve of the lower back, or place a small, rolled towel under the small of the back for additional support.
What is the best pillow for side sleepers?
For side sleepers, it's best to opt for a firm or medium-firm support pillow.
The Dunlopillo Celeste Firm Pillow is ideal as it combines premium soft layered spiral fiber with a layer of breathable Dunlopillo latex for added comfort and support.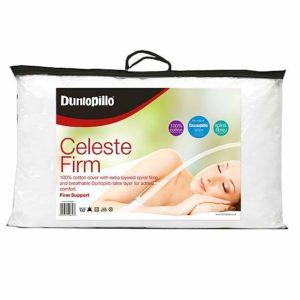 What is the best pillow for front sleepers?
A softer support pillow is ideal for those who sleep on their front. Sleeping on your front can be particularly hard on the back, so a pillow with natural fillings or gel-filled can help align the spine.
The Kaymed Gel Therapy Pillow with its unique massage effect from its gel center and the multi-stretch cotton cover has a micro-fibre surround for added softness.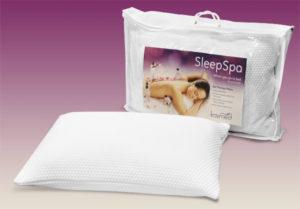 As well as choosing a softer pillow, another way of reducing strain is to place a pillow under the pelvis and lower abdomen and again under the head.
What to do next
Retailing a wide selection of pillows, bedding, beds and mattresses, visit Dalzell's of Markethill where our sleep trained staff are on hand to advise on your requirements.
We offer a Free Delivery and Recycling Service across Northern Ireland and Counties Louth, Monaghan and Dublin, with competitive rates across the rest of Ireland. Delivery is also available at competitive rates throughout the rest of Ireland, simply ask us for details. With additional discounts for Multibuy and our Price Promise, you can be sure you're getting a great deal because we appreciate your business! Call, Email or Visit Us In-store today.