As an employer, it is very important to hire the best employees to bring the company to success. Even if they have a perfect resume and give a great interview, you still need to run a background check on the person. After all, you are going to share your information, systems, data, customers and also your money with a total stranger. Social media may give you some information, but there are still many things that you cannot find from Facebook or Instagram.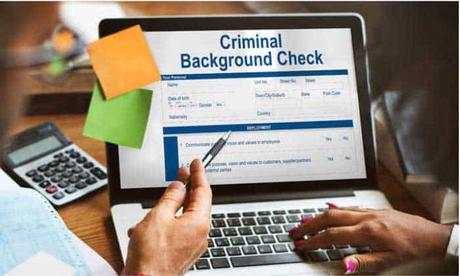 There are numerous things that could go wrong if the background check is not done properly. On average, about 23% of job applicants admit that they exaggerate the truth on their resume or interview, while about 85% employers caught job candidates lying on their resume, which is a very high number.
Since the resume is not a legal document, the candidates can easily lie on their resume, therefore, creating a false impression of themselves on us. According to research conducted by Career Builder, the average cost of a wrong employee is about $17,000!
To avoid loss of money and time include the right background check while hiring someone. With the advent of online background check services, background check is no more a hassle like it was before. Online or offline, here are a few points you should definitely take into consideration while choosing a background check service.
Make sure that the company is authorized by the National Association of Professional Background Screeners (NAPBS). This program reviews the procedures and policies of the background check providers which are concerned with customer protection, verification standards, legal compliance and so on.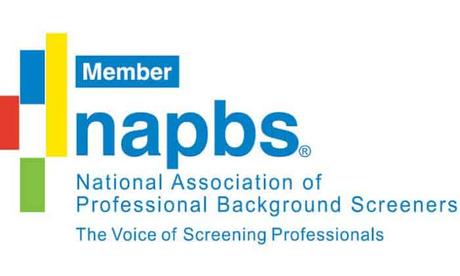 The service acts in accordance with the Fair Credit Reporting Act (FCRA). It is a body that governs the background checking process. Taking the job candidate's permission to conduct a background check and allowing them to review the results is also a part of the process.
It is able to access the information that is needed by your business to make their hiring choice.
Authorization forms or electronic consent forms must be included for the candidates to fill out.
The report should be completed quickly and clear and accurate details must be included.
An online website is also available to request quick background screenings and result reviews.
The costs must be reasonable.
Once the background details of your potential employees are listed based on your specific business needs, there are two types of background services you can choose from:
Online Background Check Services:
Though these are the simpler and cheaper ones, they do not always compile to the FCRA and could cause legal issues later on. It is often stated in their terms and conditions that their services are not recommended for pre-employment screening.
Information like social security number verification, arrests, criminal convictions, sex offenses bankruptcy, addresses, marriage records, and social networks profiles can be easily found in a few clicks by entering the information of the person you are researching on. The major risk of using online service is that it may provide incomplete or inaccurate information. But the costs are affordable and the results are quick.
Full-Service Background Check Company:
Full-service background check companies provide a thorough search on the candidate. Not only do they perform online searches, but they also make in-person visits to courthouses, and direct contacts with institutions and former employees in order to gain maximum information about the person.
It can get you a lot of information such as details and verification on criminal history (local, state, national), sex offender status, credit report, motor vehicle social security numbers,  professional licenses, employment, education, military, workers' compensation, address, and references. These companies are legal and abide by FCRA. The only drawback of this service it that it generally takes 2-5 days for complete results, but the results are accurate and are generally suggested for pre-employment screening.
Now you must be thinking about how to choose which background search service will suit your needs. Well, here are a few points that will help you decide: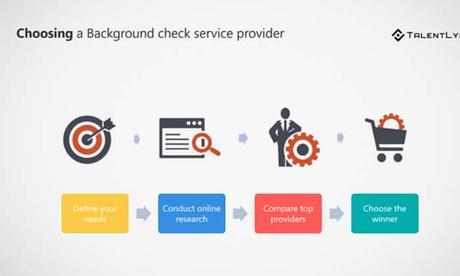 Define your recruiting needs clearly. Your recruiting needs will decide which type of background check you'll need to perform.
Research different background check services and examine their offers properly. Check their website to see if they are a good match.
Compare a few of the top background check providers according to your needs.
Now narrow down your choice. You will end up with the background check service that will fit your needs and your budget.
Background check service is provided by a background service check provider. Therefore, you should be careful while choosing them too. Here are some significant factors that will help you choose what you want in a background check service provider:
Types of Checks:
Background check service providers provide you various kinds of checks. Some services offer all kinds of services together which includes:
Identity verification
Criminal history searches
Education Verifications
Employment Verifications
Drug testing
Driving records check
Reference check
International background checks
Credit reports check
While some providers offer only a few types of services. Always check if the service provider is providing all the specific services that you need and if it doesn't provide you can always move to the next one.
Turnaround Time
Turnaround time is the time taken by your provider to conduct a background check and give you the results. This varies based on what types of searches are conducted. Try to find a background search provider that meets your time requirements. And also see if they can guarantee to give you the information within the stipulated time. The average turnaround time for most of the background check service provider is 2-3 days. Some of them also guarantee you all the needed information within 5 days at the maximum.
Candidate Experience
The background check should be a good experience for your candidate too, so try to make sure that the background check service provider you choose provides a good candidate experience. It is better if the candidate can execute all the needed actions online and without any hassle. Also, the online platform should be available in most of the devices, including their mobile phone for the ease of the candidate.
It is best if the whole process is transparent. The candidate should be allowed to check their screening status from anywhere at any time. It is also suggested that you choose a background check service that provides customer service 24/7 via phone, online or lives chat.
Customer Service
Opt for a service provider who provides you a good service. It should be simple and user-friendly while being accessible from all your devices including mobile phones. Their reports should be simple yet detailed, and they should appoint you a dedicated customer success agent. Also, make sure to check the review sites of the background check service provider you opted for.
Cost
Always find a provider who gives all the services you need and within your budget. If you hire a lot of candidates, you should start paying on a monthly basis since that will be the most affordable. But if you hire less than 50 candidates annually, paying per candidate would cost you less. Learn about their packages and offers so that you can make the best deal.
TruthFinder, PeopleFinders, BeenVerified, Deep Search, Intelius, Hireright, Pro US Search, Instant Checkmate are some of the most popular background search companies.
So, this is all that you need to know about background checking services. However, if you are checking into a candidate's social media history, do it with caution since it could lead to a discrimination lawsuit. You must tell the background check company what you are looking for and what you are not looking for to minimize any kind of risks. If you take this slight caution while hiring, you could end up with the best employees and could protect your company from huge losses.