.
If you need to choose a new swim suit for this summer here are some options to flatter.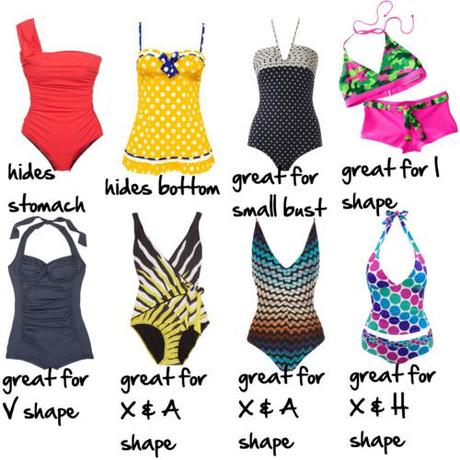 swimsuits by
imogenl
featuring a tie bikini
If you want to hide your stomach look for a suit that is either darker over the stomach area than either the bottom or chest area, or find one that has ruching through the stomach.
If you want to make your bottom look smaller look for a suit with either a darker bikini area or a skirted suit.
If you want to make your bust look fuller find a swimsuit with a top that is either lighter than the bottom,  is patterened on the top, or has frills or flounces over the bust area.
Don't forget to highlight your assets, so if you have a waist enhance it with detail at the waist.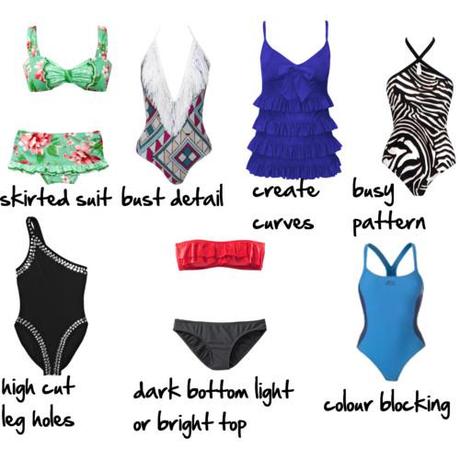 swimwear tips by
imogenl
featuring a bikini swimwear
If you have a long body you may find that a tankini rather than one piece is easier to fit whilst still providing coverage.
High cut legs holes will make your legs look longer.
A busy print is distracting and can stop the eye from focusing on any particular part of your torso.
Create curves with horizontal detail and frill detail.
Clever color blocking can help create the illusion of a waist.