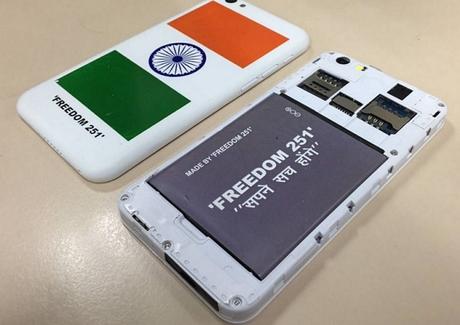 Freedom 251 is the world's cheapest Smartphone and here we are to show you a simple hack as to "HOW TO BUY A FREEDOM251". The website of Freedom 251, the Smart phone costing Rs 251, clocked up 6 lakh hits per second shortly after it went on sale online at 6 am on 18th Feb.
While you must be already having the simplest idea of booking the Smart phone by going to the website and hitting the buy now button, most of you would have figured that it isn't going to work that way. Here I have jotted down the way which I have figured to purchase the world's cheapest Smart phone- Freedom 251.
However kindly note that this is never a permanent option and might change anytime. Find the simple hack below.
1.Open the website http://freedom251.com/ . (Please note that the site may take some time to load. Keep refreshing till you can open it.)
2.Hit the BUY NOW button and fill in your details in the next page.
3.Click on the PLACE ORDER button and finish the purchase. If the THANK YOU page doesn't appear refresh the page repeatedly till you get one.
By this process you will definitely be able to purchase the world's cheapest smart phone – Freedom 251.