Are you thinking of purchasing a pre-owned car? then why not consider CARS24 on your next vehicle purchase? CARS24 offers a massive range of used cars at competitive prices leaving you spoilt for choice. It's literally as easy as ordering a Pizza.
Let's check out some advantages of purchasing a used car from CARS24:
1. Quality Standards
They conduct extensive quality testing to ensure that all cars listed on their website meet their standards via a detailed vetting process which includes interior and exterior inspections. It consists of everything from panel paint authenticity checks to test driving; running & idling the engine to gauge performance; transmission; any signs of spot welding plus evidencing genuine ownership by matching all manufacturing details.
All internal electronics and major features are tested as well. They are so thorough with their checks that they leave no stone unturned during this stringent and scrutinizing process that consists of 150+ checkpoints.
2. Background checks
CARS24 performs a thorough document and background check. It also inspects RTO records, service history and looks for any pending financial liabilities, blacklisting, or police cases. Therefore, you can feel completely safe with your decision.
ALSO READ: 5 Safety Tips For Riding A Quad Bike
3. Warranty
CARS24 provides a comprehensive 6-month warranty that covers any expenses that arise due to repairs and maintenance. Here, all major parts of the car are covered as per the inspection report.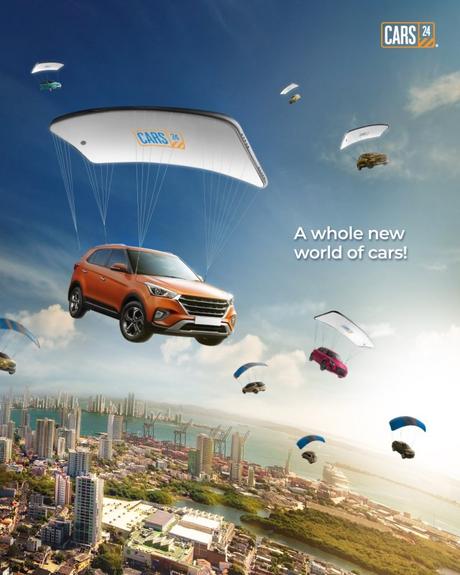 4. 7-day trial
CARS24 allows you to return the car within a week for a full refund in case you're not satisfied with your decision. So, test it to your heart's content.
5. Documentation
Blazingly fast financing with minimal documentation for quick disbursal – get your car on the same day and start driving immediately!
6. Stock
You can choose any specific car brand and model from their huge stock of pre-owned cars through the CARS24 website, which is sourced pan India.
7. Easy Delivery Options
You can choose to have your car delivered to your doorstep or collect it from one of their hubs.
ALSO READ: iSMART- MG Hector First Internet Car Technology in India
Ready to make your purchase? Just follow these simple steps:
Browse, choose and book your car online by filtering factors like fuel type, age, design, etc., as per your requirement.

Reserve what you like by paying a nominal booking fee which is refundable.

Take the car out on a test drive.

Choose your preferred delivery option and make payment only upon receiving the receipt for the car.

Provide basic KYC documentation like ID and address proof for transfer of registration and ownership.

Always be assured to have been offered the best price on your purchase.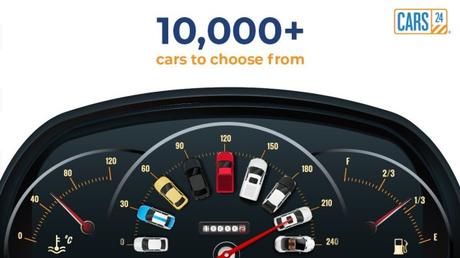 ALSO READ: Travel Essentials: 5 Things you must carry in your travel bag
There you have it. If you aspire to buy your next dream car, then visit the CARS24 site for the ultimate experience. Their skilled and knowledgeable staff will support you every step of the way. They are here to serve you and respect your needs and wishes – a truly flexible approach and experience. So, what are you waiting for?
---
---
*It is a guest post by Cars24
*I'm taking my blog to the next level with Blogchatter's #MyFriendAlexa