Boosted with a myriad of codes so that they simulate monetary value, Bitcoins have been around for almost a decade now.
Since the advent of Bitcoin in 2009, it has steadily become easier for users to manage them as quickly and conveniently as they can operate with them nowadays.

Throughout the course of Bitcoin's existence, the two most frequently asked questions have become: How to buy Bitcoins, and more importantly, how to make the transaction safe and smooth.
Credit Card in a Software Wallet
This article will navigate you through the steps and methods on how to buy Bitcoins with your card, whether credit or debit and how to remain safe and secure while doing so.
But before you venture into the Matrix to buy Bitcoins with a card, you should first acquire your own Bitcoin wallet.
Simply put, a Bitcoin wallet is a Bitcoin counterpart (a software program rather) to the bank account, which allows you to receive, store and send your Bitcoins to the others.
After that, you ought to do research (which this article is doing for you now) to make sure that the Bitcoin exchange you choose will not abuse your credit card or any other information and profiles.
For that sake, we have selected five of the most commonly used platforms for purchasing these digital currencies with your credit card.
Safe and Quick Methods - Step by Step
Coinbase
As the largest Bitcoin broker worldwide, Coinbase allows users to buy up to 150 euros or dollars worth of Bitcoins per week with a credit or debit card.
It charges a 3.99% fee for all transactions maintained through the card, but it gives $/€ 10 as a bonus for buying over 100 Bitcoins.
Coinbase's coverage is available in 32 countries.
The first thing you need to do on Coinbase is to fill in a simple sign up form.
After that, in the Settings section, click on Payment methods, followed by Add Payment Method.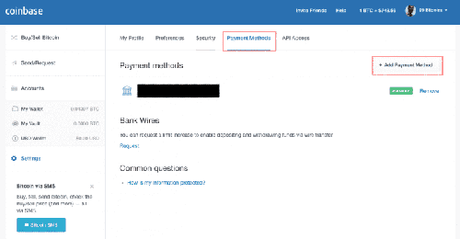 In the dropping menu, select credit/debit card as your option, as you are buying Bitcoins with your card this time.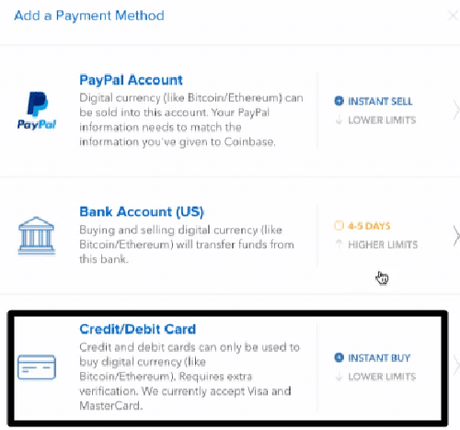 Another form will appear, and you'll have to provide your card information, as the website has already remembered the information you typed in previously.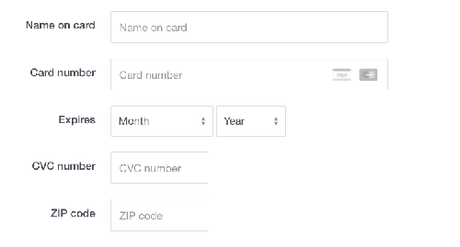 Before you click on Buy/Sell, you will be obliged to verify your card and upload a government-issued ID as a security measure.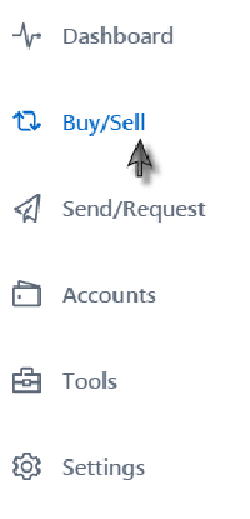 As you are about to finalize your transaction, just enter the desired amount of Bitcoins, your payment method (card, obviously) and choose where you want to have them deposited.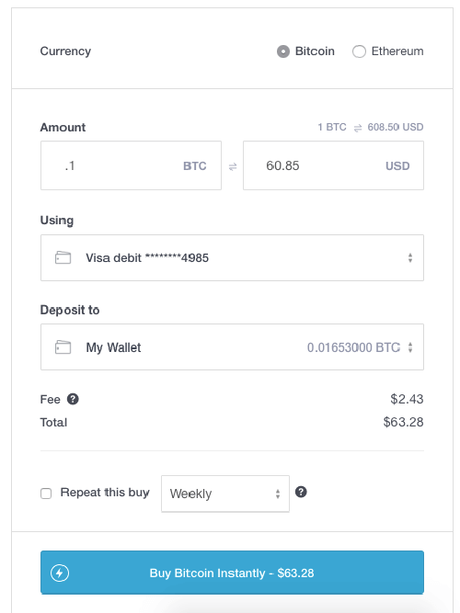 As the last step, just press confirm, and Coinbase will store Bitcoins to the wallet you specified in the previous step.
LocalBitcoins is an equally effective Bitcoin wallet platform which allows people from 248 countries to exchange their local currencies to Bitcoins.
It is known for a fast trade process, which takes only a few minutes from the moment you create your wallet to have Bitcoins in it.
It supports the full range of world payment methods, uses escrow, and provides two security features.
Those features are two-factor authentication (requires one-time alongside the password) and login guard (prevents unauthorized logins by requiring email confirmation from other browsers).
Jump over to LocalBitcoins.com, type in the amount of local currency you want and select the country.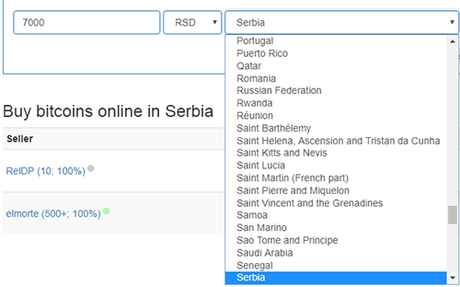 After that, select National bank transfer as the payment method. This way, the money will be sent to the seller's bank account directly.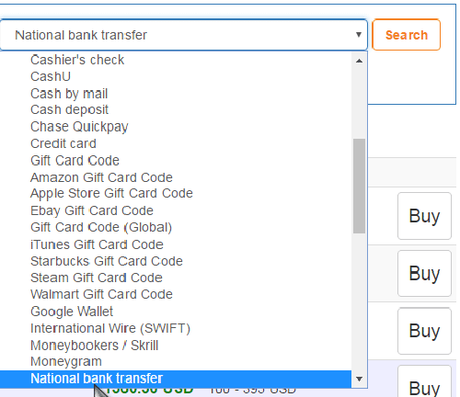 Before you choose a vendor, you should take advantage of a LocalBitcoins feature that allows you to see the list of all offers and examine the profiles of the users. After you have viewed available members in detail, select the most trusted one.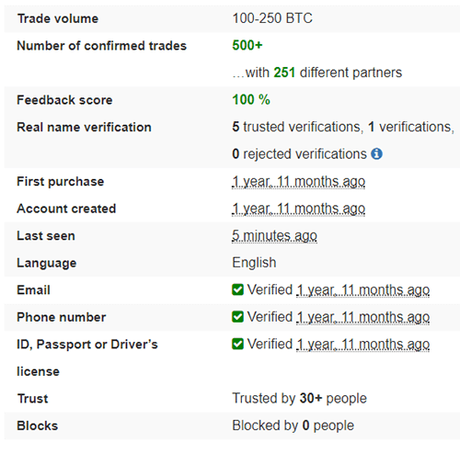 Once you choose the vendor, specify the preferred amount of Bitcoins, include an optional message and hit the Send trade request button.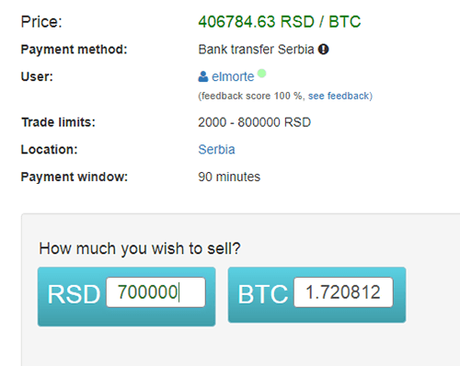 Once the person you contacted accepts your offer, they will provide you with their bank account information, and you will follow the rules if the seller has specified them, after which you will receive a payment receipt.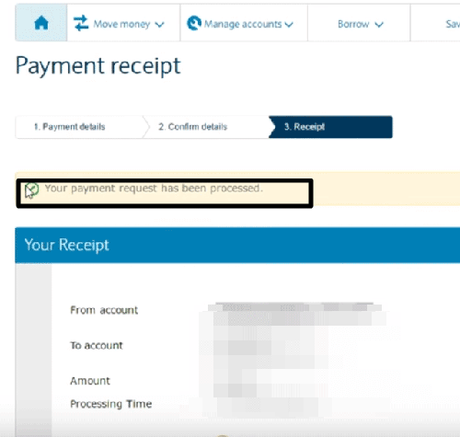 As the final step, you need to confirm the payment by marking it as complete. When the vendor receives the money, LocalBitcoins will release the escrow to your Bitcoin wallet.
Coinmama is a platform which fully specializes in selling Bitcoins on the base of credit and debit cards exclusively.
This way, buyers don't have to waste time browsing the payment methods on this platform or searching other platforms, as Coinmama is quite straightforward.
It does require a 6.3% fee, but at the same time, it allows you to buy up to $5,000 worth of Bitcoins per day, or $20,000 per month.
Before buying the cryptocurrency, you need to register an account and enter your details in the form.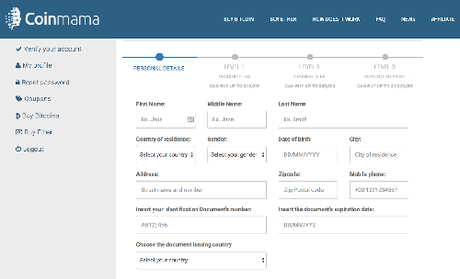 In the navigation bar, click on the Buy Bitcoins button.
You can select euros or dollars for the currency and then choose the amount.
You can do so by selecting from the provided options (0.1, 0.2, 0.5, or 1 Bitcoin), from a slider (1 up to 10 Bitcoins), or from buying a different amount.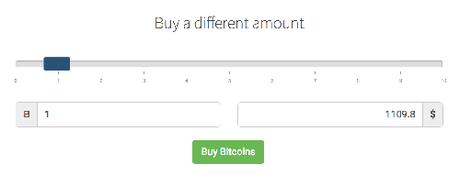 Logically, for the payment option, you will pick credit/debit card-the only option on there. As in the previous cases, for Coinmama you will also need a Bitcoin wallet. Simply type in its details.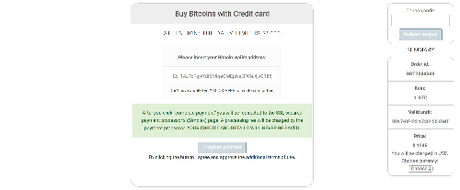 After that, type in your billing information and address.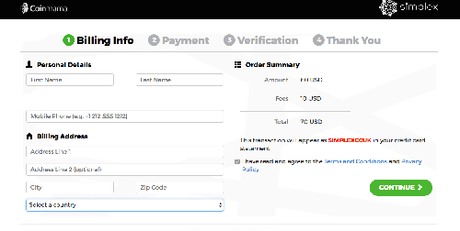 Finally, type in your credit or debit card information, after which you will receive SMS and email confirmation.

A window informing you that the server verified your email and phone number should pop up, after which you might be asked to perform an additional verification step-to upload a selfie with your credit card.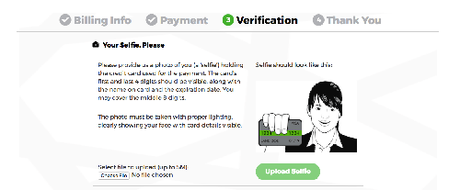 If all of this information is valid and the payment went through, you will receive an email informing you that the transaction will appear as SIMPLEXCCUK on your credit card statement and that Bitcoins will be in your wallet soon.
As the payment goes through Simplex, you will be charged additional 5% fee by Simplex for processing your payment.
CEX.IO is a platform where users can buy Bitcoins with their VISA and Mastercard credit cards.
It covers 99% of all countries, which allows clients to purchase Bitcoins in euros, dollars, or their local currency, and its professional team offers 24/7 support for those in need of it.
CEX.IO also provides instant processing, which means that the platform will automatically deposit Bitcoins to your account.
You have to register for a profile before buying Bitcoins, whether by creating it or logging in through your registered Google and Facebook accounts.
Using the latter two options is faster, but for the sake of better security you should just register for a new account on the website.
The fees for CEX.IO are slightly higher than usual, which sometimes results in negative reviews from users.
Before you buy Bitcoins, you have to be ready for a 7% service fee, and a 3.5% + $0.25 commission fee for funding your card before the purchase.
Now that you've read this information, go ahead and hit the CEX.IO website and click buy/sell option.
Over there, you can specify the number of Bitcoins you want to buy, or click on an offer of a set amount.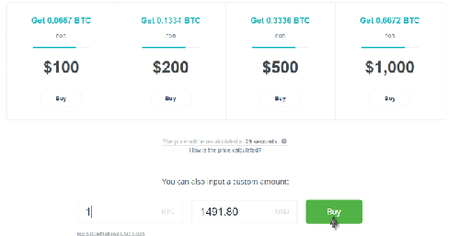 Now, a pop-up window will inform you to fund your account as we mentioned earlier, so you click on it as it follows.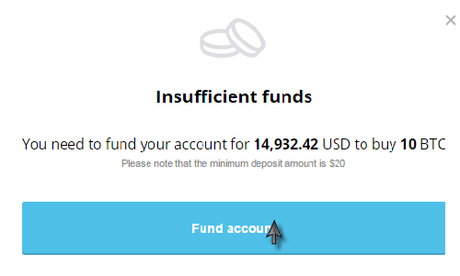 As for the payment option, click on the payment card image, and follow the order to add a new card.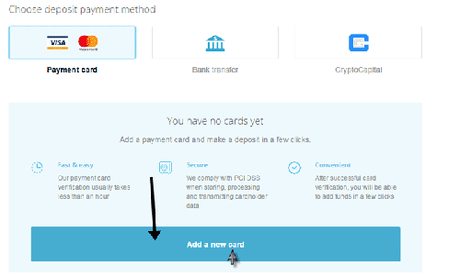 After you choose to add a new card, you will be obliged to enter your card information-card number, expiration date and cardholder's name.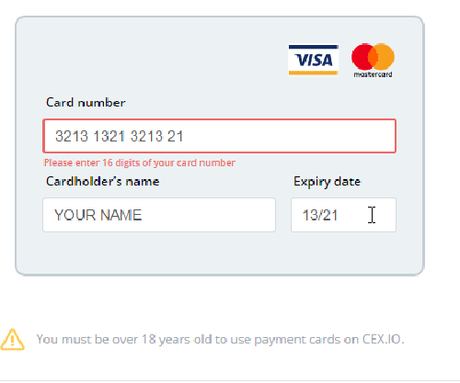 The platform does ask that you provide some sort of identification to withdraw fiat funds or increase your payment limits.
This includes an identity document, personal information, an address and some document scans.
Even though it sounds complicated, you can follow a comprehensive Identity Verification Guide on the CEX.IO website to successfully manage the identity verification process and obtain Bitcoins.
Among the many payment options it offers (Sofort transfer, EPS, Giropay, Neteller, Skrill, OKPay, Online Bank Transfer and SEPA), Bitpanda also supports payment by Mastercard and Visa.
In addition to Bitcoins, Bitpanda alos lets you buy Ethereum, Litecoin and Dash.
Altogether, the platform's credit card service fees are around 4%, which is one of the most positive aspects of Bitpanda.
An additional benefit comes in Bitpanda's verification process-the platform allows you to verify your account via video chat.
People from the company will check and verify your identity through a live video chat, in less than 10 minutes, and you are all set to go Bitcoin shopping.
For the beginning, you need to register an account by filling in the simple form that requires your email address.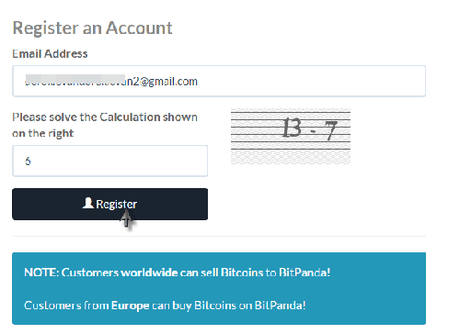 Once you're logged in, click on the Buy button and specify further details. Upon clicking buy, you'll need to select a cryptocoin, choose the payment provider, and choose an amount to spend or receive.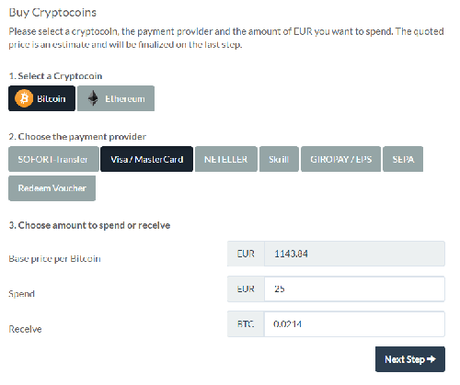 In the next tab, select payment by Visa/MasterCard.
Be aware, however, that only 3-D Secure Mastercard and Verified by Visa cards are allowed if you are purchasing Bitcoins with a card on Bitpanda.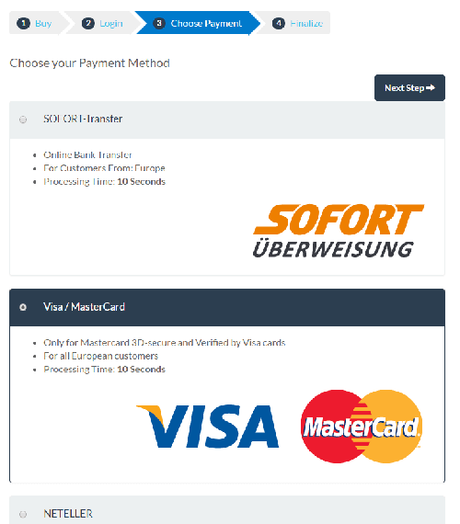 If your card is valid, you are all set to confirm that the amount you entered is the amount you want to buy at Bitpanda.
At the same time, you're confirming that you agree with Bitpanda's exchange rate, which will be around 3-4% higher than the market rate, due to the included fees.
Notice that you'll have 60 seconds to finalize your transaction!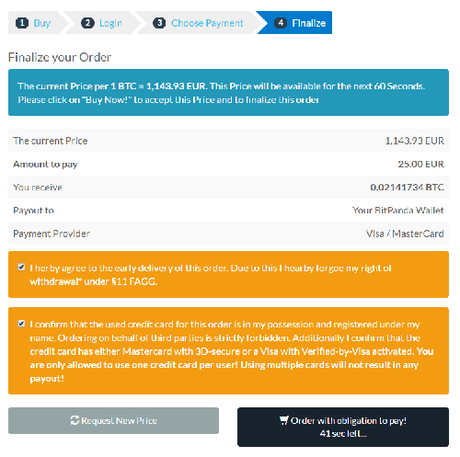 To continue with the order, you need to perform an additional confirmation, whether through SMS or a call verification.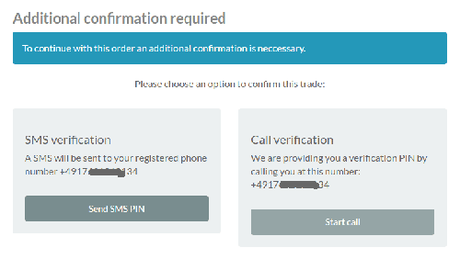 If you have inserted your PIN successfully, locate the option "click here to start the payment process" and click on it.
When you are creating the order, you will be time-limited on this step too. You will have 10 minutes to pay your order with the chosen payment method.
Otherwise, Bitpanda will cancel your order.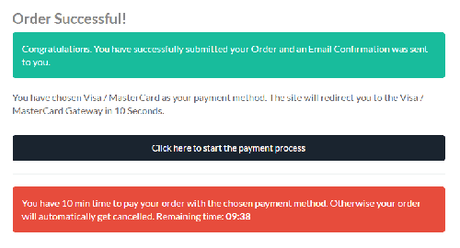 If you maintained your order within the 10-minute time frame, enter your card information, and just press "buy."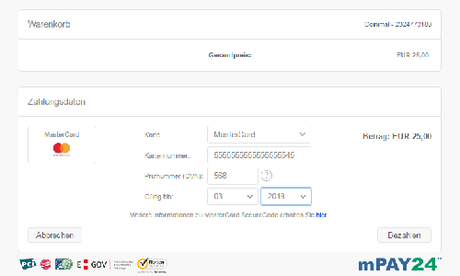 Now that you've finished your transaction, you can check all the trade details in your history section.
As with the last step, make sure to withdraw all the Bitcoins you bought to your Bitcoin wallet so that you avoid any risk of losing them.

Whichever platform you choose, follow these steps, and you can rest assured that your Bitcoin wallet will be both safe and loaded.

Disclaimer:
You need to enable JavaScript to vote