When it comes to both media and academia, one would think that publishing a paper in a sea of overflowing papers cannot make a difference, right?
However, the paper entitled Bitcoin: A Peer-to-Peer Electronic Cash System, supposedly published by a Japanese person named Satoshi Nakamoto in 2008, did change the course of history. What exactly are Bitcoins? How do users buy them with cash and, moreover, stay safe in doing so?

These are topics that will be delved into within the following posts.
All that glitters isn't gold: The Bitcoin Coins
A few months after the paper was published, in January 2009, Bitcoin became defined as a cryptocurrency, a digital payment system.
Bitcoin is basically electronic impulses complexly coded to have monetary value. As such, Bitcoin overturned the traditional federal banking system, evaded law enforcements and became a highly desired currency for general public.
As they are decentralized and unregulated, Bitcoins found their way to the hearts of many. Especially those who, like the Bitcoin creator(s), prefer to stay anonymous and make their money outside of regulated federal tax systems. These figures could fall into categories such as darknet market operators.
Load your digital wallet, buy Bitcoin with cash
Similar to countertop monetary exchange systems, Bitcoin can also be purchased with cash. Here are some steps we've mapped out for you on how to buy Bitcoin with cash, if you are ever to join the Matrix.
First off, you need to register an account at some of Bitcoin's operating platforms, like Coinbase or LocalBitcoins.
But it's important to note that in June 2017, Bitcoin value dropped a painstaking 20 percent and Coinbase suffered a major outage.
Taking these events into account, you need to ensure you're aware of the constantly-shifting value of Bitcoin if you're venturing out to purchase the cryptocurrency-especially if you're doing so through specific websites that require registration.
LocalBitcoins is a well-used platform that supports key payment methods from countries all around the world.
1. After you have finished with the registration process, navigate to the main page, and click "Buy Bitcoins. "
2. Once there, the first thing you need to do is to define the amount of cash you would like to exchange for Bitcoins, and select preferred currency and country.

3. The option that you should aim for before clicking "Search" is "In person Cash."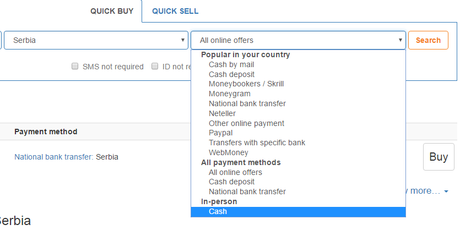 4. Once you have set up your preference and pressed search, the platform will provide you with all available sellers in your location and nearby areas who are exchanging Bitcoins for cash.

Note: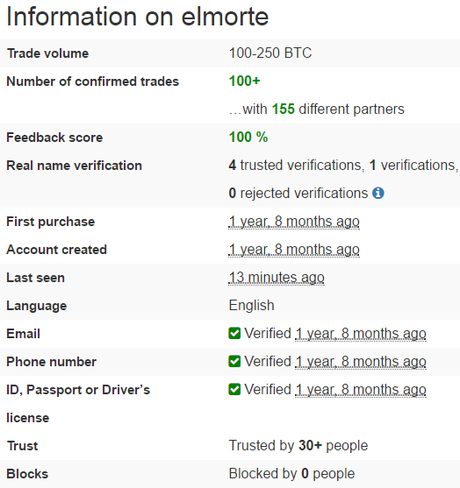 You should preview each of the options, check feedback, trust, blocks, verification and confirmed trades of the seller, to make sure that your cash and Bitcoins will be handled safely and conveniently.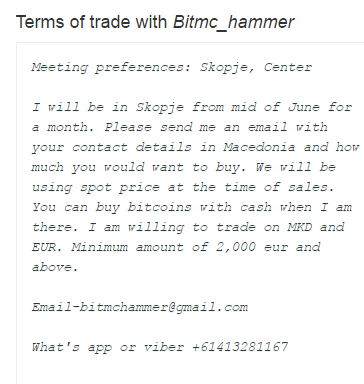 5. You will be able to preview the meeting option, and if you find it convenient, you can proceed towards finalizing your payment.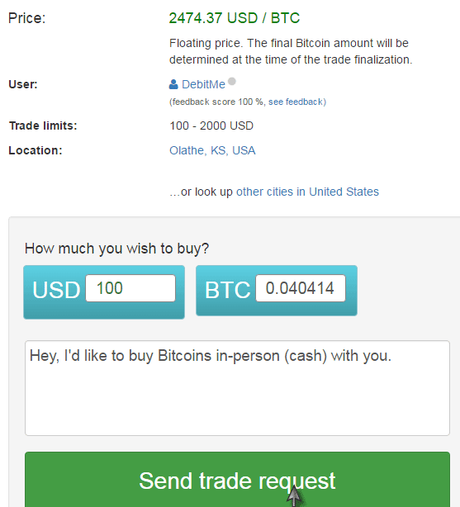 6. After you have selected the Bitcoin trader, the next thing you need to do is to compose a request.
7. When the trader accepts your request, you can discuss specific details and set up everything regarding your Bitcoin transaction, after which you can arrange the meeting and make the payment.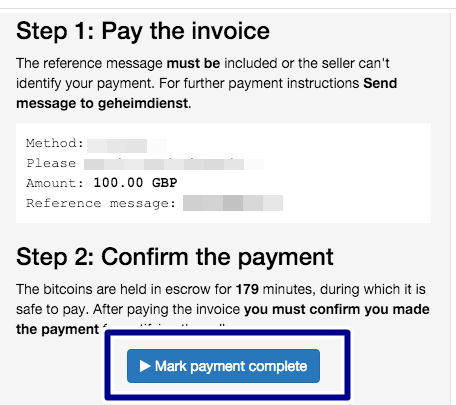 8. Once this is done, click the "Mark payment as complete" option as soon as you can.
9.Once the payment is completed, the trader will grant their confirmation as well, and LocalBitcoins escrow will release these precious little digital pennies to you.
As successful trades are guaranteed by escrows, traders are verified and global support is enabled, LocalBitcoins is the easiest method of purchasing Bitcoin with cash.
Paxful is very similar to LocalBitcoins. It only has a few differences, but they're relatively insignificant.
If you want to register for this platform, you should do so prior to maintaining a business.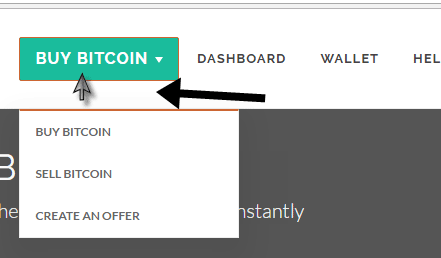 Jump over to Paxful home page, and your first choice should be "Buy Bitcoins."

2.Just like with LocalBitcoins, you select your preferred amount, currency and country. What differs within this platform is the "Give me the best" button, which will filter the best Bitcoin sellers for you according to your preference.

3.Once you've evaluated the sellers, pick the one that suits you the most.Specify the desired amount of money for which you want to obtain Bitcoins, and proceed towards the "Buy" option.
4.Once you click the buy button, your Bitcoins will be stored in Paxful's escrow, and then you arrange a meeting with the seller.
5.After the Bitcoin transaction, you will need to press "I have paid the seller as requested" for the seller to verify the transaction.
It's also possible to purchase Bitcoin with cash through an ATM. They can be found worldwide, but to a reduced extent and in several countries and areas only.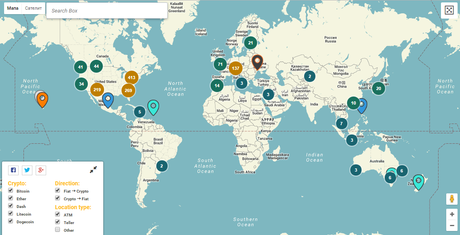 In order to exchange your cash for Bitcoins at an ATM, first you need to go to the Coin ATM Radar website, and under the More tab, click "Find bitcoin ATM near me," which will lead you to Bitcoin ATM Map.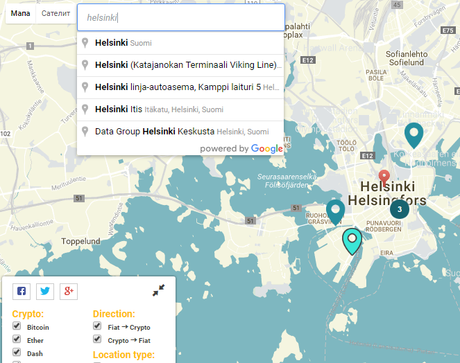 2.You can either click on the map or, if you want to be more specific, type in the details of location in the search box at the corner of the map. If there is a Bitcoin ATM in the location you are looking for, it should pop up on the map.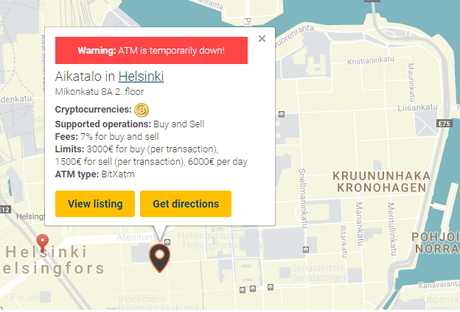 3.Check the availability of the ATMs in the location, and proceed by clicking on a specific one which will provide you with info on Bitcoin transaction fees, minimal and maximal amounts of Bitcoins, working hours and a warning in case the ATM is not operational.
4. Buying Bitcoin with cash through an ATM is easy, but it does require the presence of the machine in your location, a fee, and sometimes verification through an ID process or with an existing account.
5. Once you find yourself before the ATM, you need to insert your phone number and the verification code you received.
6.Then you scan your Bitcoin wallet (the most popular being Bitchain.info), insert cash, and Bitcoins will be transmitted to your account.
While Craigslist isn't necessarily known for its cryptocurrency exchanging options, you could easily purchase Bitcoins with cash there, too. Craigslist's Bitcoin offerings are usually available in larger metro areas, mostly in the United States. There are not many Bitcoin sellers due to the dominance of other platforms, but all that is required is a bit of browsing and messaging until you find a reliable seller. Craigslist is an easy way to load up your Bitcoin wallet, but it's definitely not the safest-as both parties have to make sure that transactions will be properly managed.
Mycelium is a Bitcoin wallet app for Android that shows you the closest sellers in your area.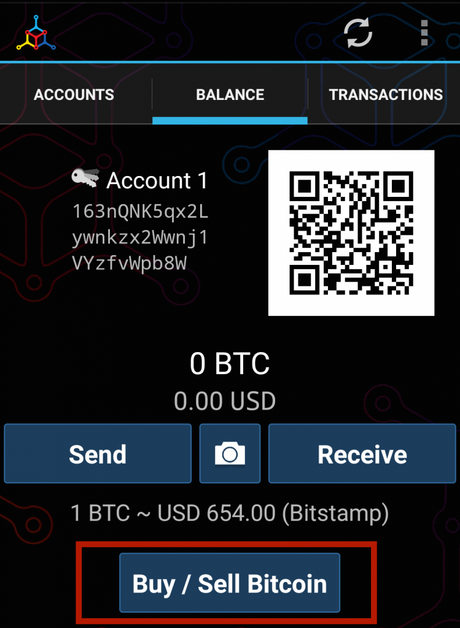 After downloading, just click the "buy/sell" button.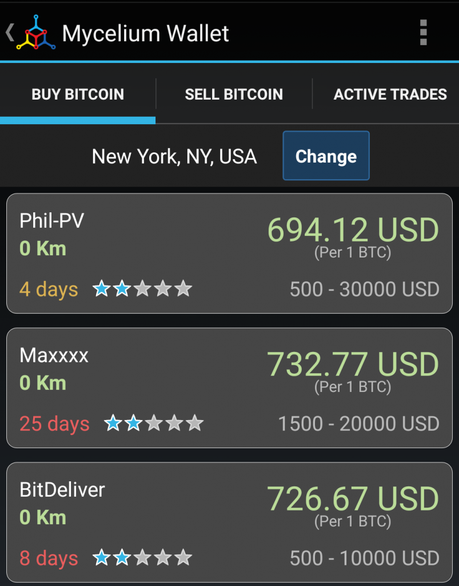 2. A list of local Bitcoin sellers that are active nearby should pop up after you type in your location.
3. Click on a specific seller for more info, and set up the meeting. Make sure it is in a public space and, if possible, go with a friend. Also, always select a Bitcoin seller whose feedback is public.
If ATMs or individual sellers are not your preference, try LibertyX. This app will allow you to see stores in the U.S. that are selling Bitcoin.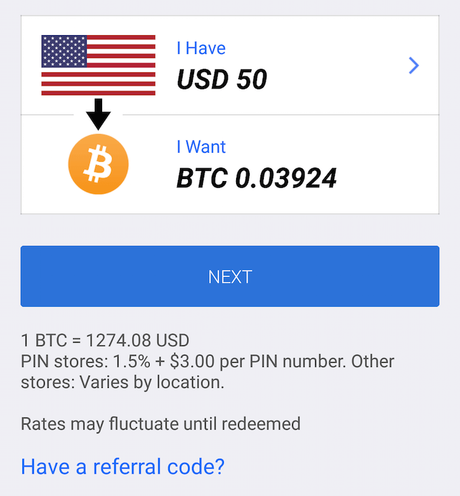 When you start the app, enter the amount of Bitcoins you want to buy.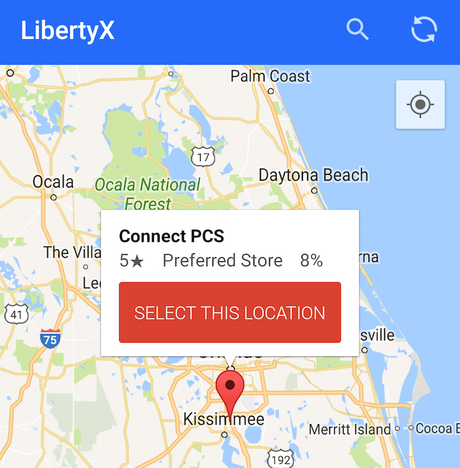 2. After you put in your location, all the nearby stores will appear. You can click on each and make your selection based on the information about the store.
3. Once you have selected the store, you will need to proceed by logging into your Facebook account and linking your phone number. This is needed in order to retrieve a code you can use to purchase Bitcoins at the selected store.
4. You will present the code at the store, pay the amount and get another code. Once you enter that code into the app, Bitcoins will be loaded into your wallet.
7. Social media profiles
What's cool about digital coin exchange programs on social media is that you do not have to necessarily register on a Bitcoin-selling platform to buy Bitcoins with cash. You can simply use your social media account.
Many platforms are supporting the trading option, and they allow networking, chatting and posting. You can follow a Tumblr blog or YouTube channel devoted to Bitcoin, or find a bargain through Facebook.
Among its new features, Facebook has one that might be of interest to Bitcoin buyers and sellers. It is the "Buy/Sell" option in the "Group" section of Facebook.

Browse for Bitcoin-related groups and sign up for a membership in them.
Once you're in, you can submit a new post by locating "More" and clicking "Sell something."
3. In the post, simply specify the terms: define what you want to buy with Bitcoin and where you would like the transaction to take place. Per usual, take any precaution needed like checking up on a seller's profile, including more people in a group chat and saving or taking screenshots of the conversation.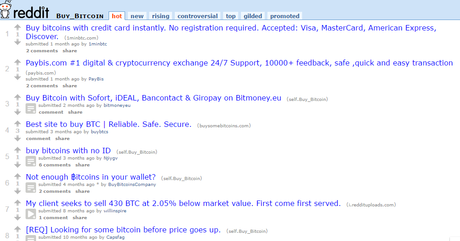 Just hit Reddit, and type "buyBitcoins." The list of subreddits, which are sort of areas of interest, should appear. You can then choose the most suitable one. You can filter them with "hot" tab, so that the most acclaimed posts appear.
Once you've made your decision, just leave a comment so that a seller can see your intention and conditions, after which you can meet and finish up the deal.
Surprisingly, you can use LinkedIn to obtain Bitcoins as well.

In the browser, type "Bitcoin" and then filter your search with the "groups" tab.
Look for the group with a lot of members, which would suggest that the group is successfully active.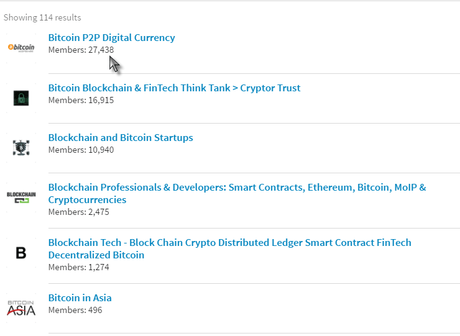 2. Once you're in the group, just write up a post regarding your offer and conditions. Notice that the groups here do not have a buy/sell option, so make sure you entitle your "Start a conversation with group" post with "Buying Bitcoins."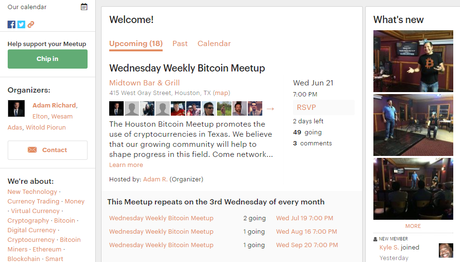 Meetup is a platform based on community principle, where people can explore groups based on their interests, and meet up for that cause. You can easily find Bitcoin enthusiasts there. Once you locate the meetup closest to you after typing "Bitcoin" in the "join a movement" browser, you can see its members, schedule, activities, group information and their goals, and probably buy some Bitcoins.
In conclusion
As the main safety notice for purchasing Bitcoin via cash or any other way, you have to keep in mind that Bitcoin carries the address of every wallet it comes into contact with, but it doesn't record names of individuals owning the wallet.
Your Bitcoin can be stored on any computer device of your choice, but the history is transparent and public, made visible to everyone. This means that your personal identity will remain unknown, but your wallet history won't.

Transparency adds to security, and your Bitcoin will remain safe to a great extent, regardless of what you do with the money.You just have to choose your wallet, be it a psychical or a digital one.
Disclaimer:
You need to enable JavaScript to vote