copyright 2021 Art of Living, Prima Media, Inc.
Regardless of whether you own a small traditional kitchen with limited counter and cabinet space or a massive new build kitchen, it's easy to accidentally run out of space and need some reorganization. How exactly is everything supposed to fit? Without hurting either your back or your pocketbook, what are some of the best ways to better organize your kitchen? Here are a few tips.
Store Items in a Pantry
Even things like cereals should be stored in sealable containers. This is to prevent both pests like pantry moths or weevils, but also in case of accidental temptation to rodents. There are many options available, but it is best first to measure your cabinet and determine height and width needs. Don't be afraid of looking "outside of the box" for your organizational tools. If you bought snacks that came in screw-top containers, and later store spaghetti, you got matching, sturdy, clear containers for free! Heavy-duty plastic pitchers with sealing lids make great cereal containers, as they're already sized for cabinets, and have handles that make pouring simple for small hands.
Use Drawer Dividers
Keep that mess corralled with drawer dividers. This not only prevents you from buying three containers of cinnamon but also keeps smaller items visible, so you know what seasoning packets you need. Reaching into a drawer for a spoon but coming back with a steak knife could be a painful lesson, so make sure you organize your kitchen tools accordingly. This helps make sure that lesser-used backs of drawers can hold items with no more stuck drawers from jammed spatulas! You can make your own dividers from cardboard or plastic corrugated "poster board" materials, but many options are already on the market and ready to use.
Build New Cabinets
This might seem like a drastic solution, but in the smallest kitchens, having optimized cabinet space is critical. Having cabinets that reach the ceiling is great for storage. Especially useful is reworking the formerly useless space on top of refrigerators, and deep in cabinetry, where clutter likes to gather. Clearing clutter can help you get more peace of mind in your kitchen, regardless of its size. Duplicates of items you don't use can be jettisoned, and things you don't use often can be stored away from the kitchen area. It's ok for the turkey roaster to live under a bed if you only need it three times a year.
Use Hanging Racks
For things that are heavy, but have handles, like pots and pans, having a hanging rack might be a good option in your home. Some prefer a traditional style hanging rack if they have high ceilings, whereas a large rack hangs centrally in the kitchen. Others, however, prefer a modular option, where flat hanging storage is offered on a wall. One simple option is to use a pegboard, where pans can be placed on hooks, and where larger pegs can be used to house small shelves for open storage display if desired. If you wanted a good excuse to buy that lovely little enameled cast iron pot, this might be your best bet!
Look for Alternative Storage
As mentioned before, kitchen storage doesn't have to only be in the kitchen, if it's not often used. But, also, kitchen storage doesn't need to LOOK like standard kitchen storage! If you wish you had a cabinet in a space, but a hutch, a chest of drawers, or other storage fits, it will work! Spices can be beautifully and safely housed in drawers of all types, and kitchen islands and cabinetry are only modified and built-in versions of what your ancestors had access to. Fun storage can brighten up an area and make it whimsical.
Metal Shelving
If you like baking and other implements in easy reach and view, a metal shelving system might be a good bet for your space. This sort of shelving can also give a modern look to a room or even "increase" kitchen space by continuing storage into the table area in apartments where other storage might not be available. With nice-looking and exceptionally sturdy shelving available for under seventy dollars, even shorter spaces can have the options to house cooking implements. This can give an urban design element to a modern kitchen, and offer pantry shelving where other options might not exist, as well.
Too Deep Cabinets
Cabinets which are too deep are common in older homes, leading to unused spaces in corners and hidden areas. Where space is at a premium, the option to add rolling drawers, whether built-in or modified, is a good choice. Likewise, organizing for specific efficiency goals might involve not lifting (or digging in to find) from deep lower cabinets. Make sure that your kitchen works well for you, and that you organize with your back in mind!
Toss, Toss, Toss
Your number one best organizing tip, regardless of which organizational forum or space, is to toss out clutter. If you do not use it, need it, or love it, it needs to not be clogging up your space. This can be difficult if there is what is called "aspirational clutter," those things which you intend to use again someday or want to learn eventually, or that were unused gifts. If a gift came with thirty years of storage and guilt, it's not a gift- it's a burden. Get rid of it. If you no longer can do a project, it's ok to let go.
Regardless of the size of the kitchen, yours can be organized to work for you. Remember: just because your parents kept the pots to the right of the sink, this doesn't mean that's where they are "supposed" to go. Your kitchen must work for your needs individually, and for your family collectively. Get rid of things you do not use or love and let them go. Store safely, and enjoy your beautiful kitchen, maximized for your needs!
Read this next: 3 More Ways to Improve the Energy Efficiency of Your Kitchen
May 8th- Join me for a Tuscan Picnic Mother;s Day event! sign up on eventbrite.com
May 28th join me for Strawberries and Cream virtual cooking event. register on eventbrite.com
Tune in to The Maria Liberati Show Podcast for more information on designing your kitchen as we celebrate national kitche nremodeling month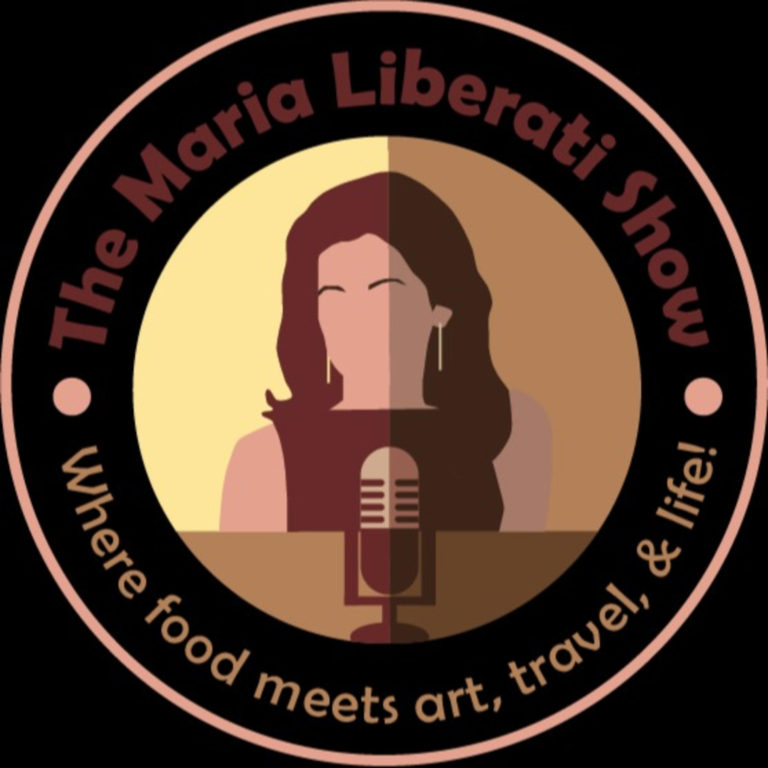 The Maria Liberati ShowGourmand World Award winning author/Celebrity Chef Maria Liberati intersects where food meets art, travel and life! Join Maria as she interviews fascinating guests in food, wine, culture, art , literature. Guests let us in to their food world and answer the question "What does food mean to you" and share the special connection food has in their life. Maria has a talent for creating common ground for people from all walks of life and many varied talents through one common denominator-food. Discover what food means to you, your life ,your history, your persona. Support this podcast: <a href="https://anchor.fm/maria-liberati/support" rel="payment">https://anchor.fm/maria-liberati/support</a>
Podcast Subscription Menu
May Garden of Earthly Delights and Gluten Free
by
maria liberati
Enter, "The Maria Liberati Show," based on her travels, as well as her Gourmand World Award-winning book series, "The Basic Art of Italian Cooking," and "The Basic Art of…" Find out more on https://www.marialiberati.com
Joining us today is Jennifer Dasal, the host of the "Artcurious" podcast, who talked about the painting – The Garden of Earthly Delights. Also here, all the way from Tuscany is Giulia Scarpaleggia – a cookbook author with gluten-free, authentic Tuscan recipes to share!  
—–
Intro music: "A Quick Coffee" by Borrtex – available via Creative Commons Attribution-ShareAlike 3.0 https://creativecommons.org/licenses/by-sa/3.0/us/
Outro music: "First Day of Spring" by David Hilowitz – available via Creative Commons Attribution-ShareAlike 3.0 https://creativecommons.org/licenses/by-sa/3.0/us/
—
This episode is sponsored by
· Anchor: The easiest way to make a podcast. https://anchor.fm/app
—
Send in a voice message: https://anchor.fm/maria-liberati/message
Support this podcast: https://anchor.fm/maria-liberati/support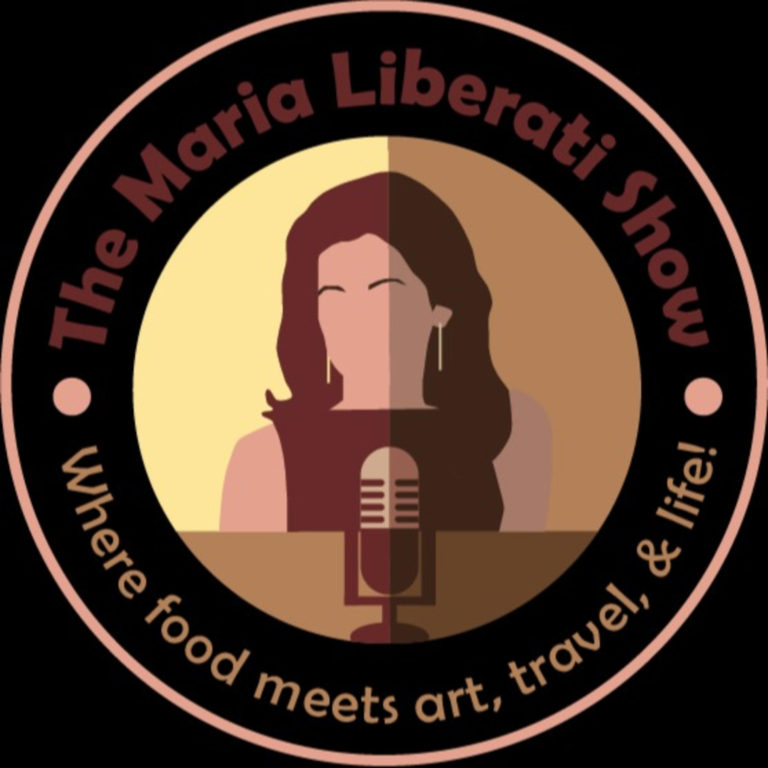 Search Episodes
May Garden of Earthly Delights and Gluten Free May 5, 2021 maria liberati Make Your Food A Masterpiece Inspired by DaVinci April 28, 2021 maria liberati Where is Mantua and How to Make Sbrisolana April 21, 2021 maria liberati How To: Spiral DaVinci Style and a Ribolita April 14, 2021 maria liberati How To: Eat Like DaVinci – Happy Birthday Leonardo! April 8, 2021 maria liberati How To: Easter Bread Around the World! March 31, 2021 maria liberati How To: Dips and Chips! March 24, 2021 maria liberati A Happy Ravioli Day! March 17, 2021 maria liberati International Women's Month and a Mimosa March 10, 2021 maria liberati A Poundcake Day Recipe March 3, 2021 maria liberati
Search Results placeholder