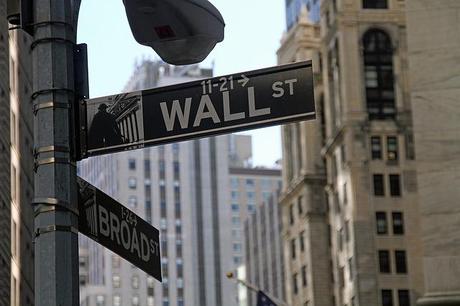 For any small business owner- in their first few years in business, in particular- accessing capital is among the highest priorities for establishing growth. The issue has always been, however, that the majority of large institutions don't lend to small businesses that haven't yet achieved a successful track record, as a 2017 paper by Harvard University researchers highlights. Big banks aren't designed for flexibility. Their products tend to be rigid and if the business owner doesn't tick the right boxes - often literally - banks don't tailor any offerings to them.
Business owners are solving this problem by seeking funding from a community bank. With a lack of an established history and often low-level needs ($250,000 or less), many of the larger banks don't see small business loans as profitable. In recent years, a number of fintech companies have rushed in their attempts to fill the void. In May of last year, Intuit, known for its payroll and accounting software, Quickbooks, launched its very own loan product designed for small businesses. 
The QuickBooks Platform
Intuit is a direct lender through its small business lending product, QuickBooks Capital. The company is targeting the 2.4 mn businesses using QuickBooks who are eligible to use the platform to apply for finance. Many loans can be approved in a matter of minutes using an AI-powered algorithm. The algorithm crawls QuickBook's 26 billion data points and 3rd-party data. It can approve loans almost instantly, and businesses can borrow up to $35,000 over a six-month period.
QuickBooks began as a bookkeeping and accounting tool but has evolved into being a platform that drives business decisions and insights to assist small businesses in increasing survival rates and getting ahead.


Data and Innovation
In addition to the friction being removed from the application process, the innovative part of QuickBooks revolves around data. The credit model uses QuickBooks data and runs machine learning and data science aspects as well. As such, it's then able to project when invoices will be paid.
Interest rates for Intuit's six-month loans stand at between 1.5 percent and 4.7 percent, although rates vary based on the state as well as the business owner's credit profile. Intuit's small business loans marketplace connects other lenders with small business owners and will continue to be a part of the QuickBooks Capital platform.
Reputable Lenders
QuickBooks is careful to ensure that it only partners with reputable lenders. Fundbox Intuit loans, for example, are popular based largely on Fundbox's reputation, as the lender has helped 70,000 businesses advance their cash flow since its inception in 2013. Business owners are also drawn to Fundbox as it assesses businesses based on general health and performance metrics as opposed to individual credit scores.
With large banks, you're unlikely going to see the same person more than once. Local community banks offer small business owners the chance to build a personal relationship with a banker. To reach more small business owners in need of loans between $10,000 and $250,000, Intuit offers a Business Advantage Term loan. To be considered eligible, however, customers need to prove that they have a revenue of at least $100,000 and that they have been operating for two years or longer.