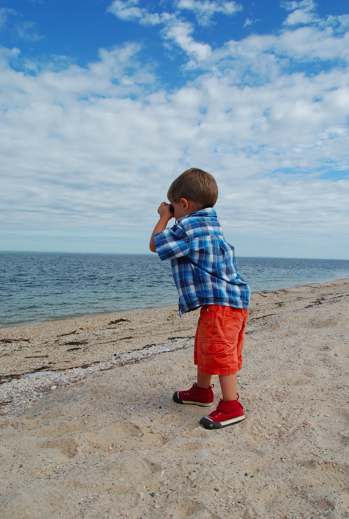 this is the kind of beach image i'm okay with
In her memoir Bossypants, Tina Fey claims that everyone knows Photoshopped images aren't real, but she also acknowledges that the culture of beauty has changed significantly since she was a girl. Back then, "you were either blessed with a beautiful body or not. And if you were not, you could just chill out and learn a trade."
Today, however, "if you're not 'hot' you are expected to work on it until you are… If you don't have a good body, you'd better starve the body you have down to a neutral shape, then bolt on some breast implants, replace your teeth, dye your skin orange, inject your lips, sew on some hair, and call yourself Playmate of the year."
I understand this implicit cultural expectation so well; for years, I struggled to remake what I was in the image of all I thought I should be. As I've written in my new book, Eat With Joy: Redeeming God's Gift of Food, for years,
I absorbed magazines, TV, and movies uncritically and prescriptively […] everything about my appearance seemed wrong. But in America, the possibilities of individual determination are endless—you can become as rich and as thin as you determine to be!—and so I sought to change my body through all the ways that advertisements teach us is possible: the chromium picolinate supplements, the protein shakes, the NordicTrack, the chirpy aerobics videos, the Velcro-fastened ankle weights.
All that effort toward getting a certain look adds up to big business—more than $20 billion annually in the U.S. on cosmetics alone. It comes at a high price in terms of mental health, as numerous psychological studies have suggested what discerning parents have known for a long time: the more media images of stylized, retouched models a woman views, the more likely she is to become depressed and disordered in her eating.
That was me.
{Read this piece in its entirety at Christianity Today, where it originally appeared on Feb. 19}