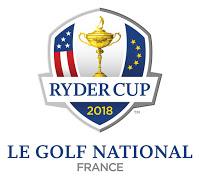 Although Team USA golf fans grasped onto some small level of hope during the Ryder Cup singles matches, Europe held off their opponents and reclaimed the chalice.
You win some, you lose some...but a thrashing should never have taken place.
"Our studs," said an anonymous someone in the U.S. team room, "didn't play like studs this week."
The final Ryder Cup count was Team Europe with 17.5 points and Team USA at 10.5 points. Tiger Woods failed to thrill (but brought a large audience by just being on the team) and Mickelson, who is on-again, off-again about this being his final Ryder Cup appearance, was benched on Saturday and had a lackluster overall performance.
It is understandable why these two great golfers continually play in the Ryder Cup although it doesn't help Team USA secure a win. Mickelson, for example, according to RyderCup.com, "has the most losses than any player in U.S. history, though Tiger Woods is now only one behind after three straight defeats in France."

So, how can Team USA take back the Ryder Cup in 2020?
The first fix is fairly obvious; don't choose Tiger Woods and Phil Mickelson as captains pick for Team USA. Of course, if the captain agrees, this means a large loss of overall viewership, from the USA to across the pond (although I believe that the two, working together, would make interesting Team Captain/Assistant Captain). If either of the golfers makes it onto the team due to their own merits, this option will not work.
The second fix involves rescheduling the FedEx Cup finale... the Tour Championship, as it is possible for those players to be very tired going into the following week and performing at their peak. Perhaps the Ryder Cup needs to be moved ahead on the schedule one extra week to allow the players flight time and a short rest period before this stressful event?
According to several online blogs, Tiger Woods, looked "tired" and "listless" during all of his Ryder Cup matches and that is being blamed on his tight Tour Championship schedule which bled into the following week's matches.
Finally, how do you think Jim Furyk did as the Team USA Ryder Cup captain?
In my opinion, he did not utilize Patrick Reed to his best advantage - Reed sat on the sidelines during foursomes matches...and this is where he shines, and where he has been unbeaten.
"For somebody as successful in the Ryder Cup as I am, I don't think it's smart to sit me twice," Reed said when interviewed by the New York Times.
What do you think can be done so Team USA has a chance at the 2020 Ryder Cup? Comments are welcome in this golf blog and tag us with your ideas on Twitter @Golf4Beginners.