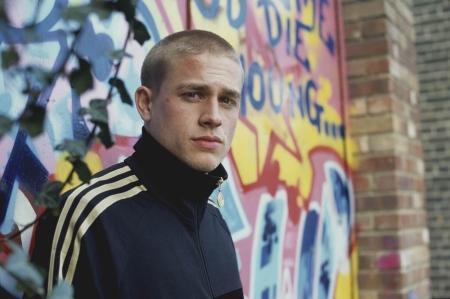 BY: JENNIFER HUDSON
Anyone who is old enough to remember the extreme crowd troubles and post match violence that used to occur around British grounds in the 1970s and 1980s may be under the impression that those days have disappeared. The sad truth is that although the ugly scenes of the past are a much rarer occurrence, they are by no means dead and buried. The FA Cup semi final match between Wigan and Millwall in April this year highlighted this fact, and brought the matter to mainstream attention once more.
After the extreme scenes of decades ago became such common place, the police and clubs worked hard to create a positive image for British football once more, and it has largely been successful. Making grounds all-seater, introducing banning orders on known football hooligans, allocating away tickets to members only, and overt policing in and around grounds has made football grounds feel like a safe place to go for families in recent years, but cracks are beginning to appear once more.
Bad Reputation
Millwall have a particularly bad reputation for crowd trouble, and the club has been working extremely hard to change their image and become a 'family friendly' club. Although they have made great progress, there have still been several large scale flare ups in recent times, and these are not easily forgotten about. The camera shots taken at Wembley Stadium were extremely upsetting and distressing to many, and for those involved in football, especially Millwall Football Club, it was extremely embarrassing. One of the incidents of violence between the Millwall fans allegedly began due to a young boy being knocked over by a drunken fan. The fans involved in the violence did not seem fazed by the presence of others in the vicinity, including young children and women, and this beggars the question, how safe is British football?
Violence at matches has largely taken place outside the grounds in Britain as a concerted effort to make the games safer has actually been successful. However violence around the grounds before and after matches is definitely not a thing of the past yet. Millwall fans have themselves been in a few high profile incidents including a full scale riot after a match will Birmingham in 2002, where 47 police officers and 27 police horses were injured. They were also involved in fighting with Liverpool fans in 2004, and a large incident of violence with West Ham fans in 2009. These Incidents are by no means isolated to Millwall, as many other clubs have become renowned for crowd troubles.
Overhyped?
Whilst the scenes witnessed during these isolated events are extremely unsavory and should be stopped at all costs, it does not paint a fair picture of attending a football match in Britiain for the average fan week after week. Grounds are considered to be extremely safe, and almost all of the violence that does take place is between groups of fans who are actively looking for trouble. This means that you are extremely unlikely to encounter any if you are just going to enjoy the game.
Other Crimes
It is not just direct fan violence that makes attending matches unsafe in certain circumstances, as there are very often higher rates of other crimes in and around the grounds. On match days the number of thefts, burglaries, car break ins, and petty crimes in the area all rise, meaning that whilst traveling to and from the stadium the likelihood of you having your wallet, phone or ipad stolen is dramatically increased than if you were walking in the same area on another day. This is really what ordinary football fans need to be more aware of when considering their safety and their possessions. It might be a good idea to ensure that you have adequate ipad insurance cover or phone cover to protect against any expensive items you are carrying with you or leaving in your car around the ground. The likelihood of being mugger or pick-pocketed going to a football match is no higher than in any busy city centre or train stations however, so don't get too worried about it!
British football grounds are extremely safe places for families to visit and enjoy, and although scenes like we witnessed at Wembley need to be completely eradicated, they should not prevent people from enjoying the fun and excitement of football due to fear of becoming a victim of this.